Best Dressed Fashion Leaders Come Together for
FashionSpeak 2018
On October 11, 2018 the annual FashionSpeak conference took place at the One Woodward building downtown Detroit. It is Michigan's largest fashion conference for the industry, organized and created by Detroit Garment Group and presented by Taubman. This one-day conference brings together nationally recognized experts in fields crucial to the success of the fashion industry, each conducting a one-hour workshop centered on the business of fashion. Past year's workshop have included Project Runway's Daniel Voscvic (2013), Designer Kevan Hall (2015), and last year 2017 stylist to the stars and hostess of What Not To Wear, Stacy London.
This year did not disappoint with its professional line-up and diversity of topics. The Keynote Speaker was Phoenix Mellow – Costume Designer and Stylist. Her resume includes shows like Detroiters, Mad Men, Black Panther, Stranger Things and more.
Those attending ranged from some of Detroit's heavy fashion hitters as well as Michigan area fashion and design students.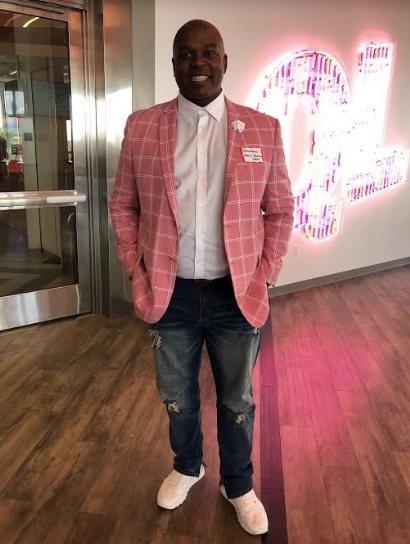 Detroit Fashion News attended FashionSpeak to bring you who was there and who wore what. Representing both the stylish men and WALK fashion show was their founder Daishawn Franklin. He wore a pink plaid blazer, crisp white button up and distressed denim.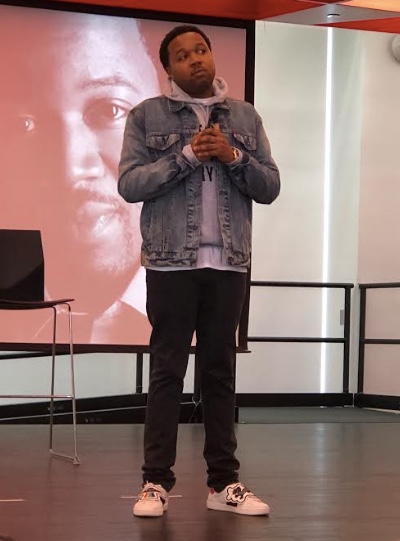 Another speaker for the day was Detroit's own Tommey Walker Jr., Principal of Detroit Vs. Everybody LLC, whose topic was "The Birth of a Brand. " The audience loved his lighthearted and fun sense of humor, along with his product. Of course, he was styling one of his own Detroit vs. Everyone sweatshirts.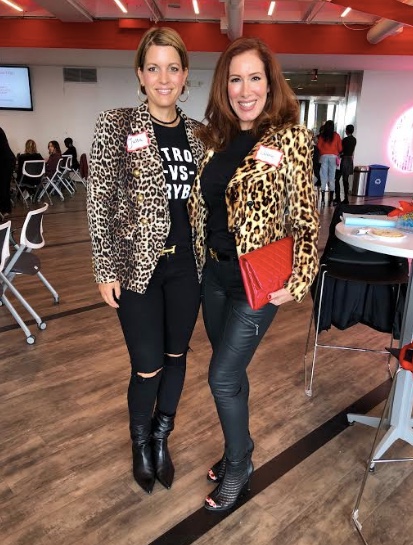 Supporting not only their own brands, but Tommey's brand as well, were Valerie Johnson (Etiquette & Image Solutions) and stylist Julia Schenke (Dress Code by J.S.), each dawning their Detroit Vs. Everybody tees, leopard print jackets and black leggings.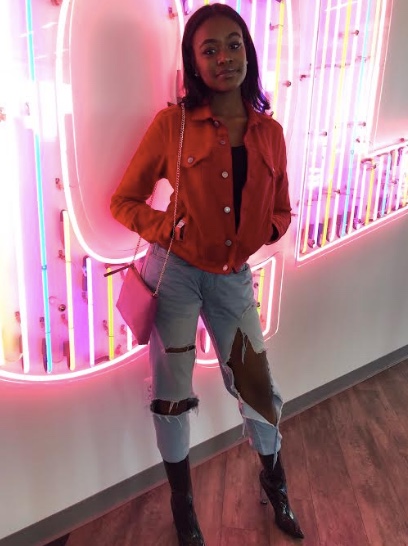 Model and Fashion student Kaitlyn Rose wore today's hottest trend distressed jeans with a candy apple red jacket. It is so true that true models always look stylish in anything they wear.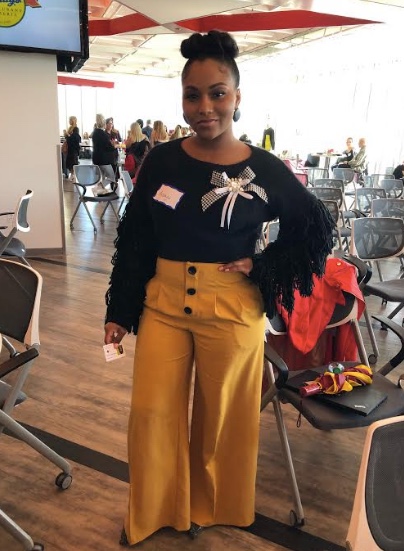 Ashley Wheatley attended the conference to learn more about how to promote her brand of cosmetics/eyelashes. She wore this yellow pant with black button fly and black sweater with fringe. Simply loving this look! She's definitely on Detroit Fashion News' Best Dressed list!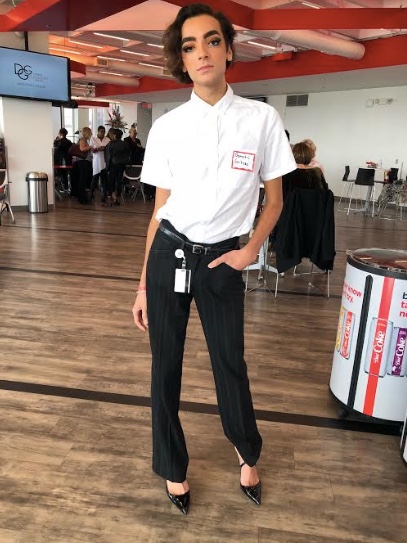 Another make up artist, Demetri Gritsas, gave us the full on style head to toe. From his side parted hair, shaded eyeshadow and thick lashes, to his white button up shirt and stilettos, Demetri didn't come to play… he came to rock his fashion look.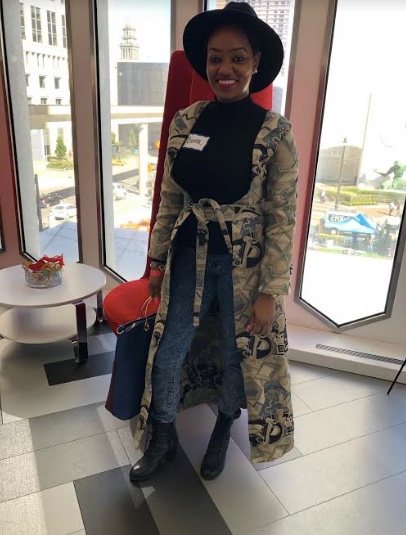 Lastley, Cierra Holmes wore a style she created herself. She topped off her jacquard duster jacket with a black Panama hat.
Thank you for following! Until next time… stay Stylish. You never know when DFN is going to be watching!
Disclosure – This post may contain affiliate links. By clicking and shopping, you help support Detroit Fashion News and allow us to keep reporting on all things fashionable.