SYMON Visits Detroit for George the Jeweler's Pink Carpet Gala
SYMON and Christina Milian met with DFN during the the Pink Carpet Gala hosted by George Khalife aka George the Jeweler last month and spilled the tea on what it's like being in the music industry. Here's what SYMON had to say to DFN's Kelechi Uchendu while wearing a gorgeous caped dress by Kamilla Purshie.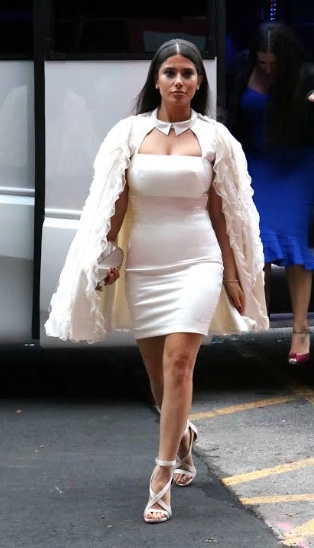 DFN: How are you liking Detroit? Is this your first time here?
SYMON:  This is my first time in Detroit! I have been to Michigan before but I was way up north where it is a lot quieter. So, it is great to be here and it is very beautiful and it is great to have such amazing friends here that have been showing me some really cool-local spots.
DFN: So glad you are a fan of our city. We are happy to have you. Since you are a host on SiriusXM Hits 1, I have to ask you, who is your favorite artist (or artists) at the moment and what song (or songs) are you obsessed with right now?
SYMON:  I am obsessed with Ariana Grande's album Sweetener. I think it is just an incredible body of work and her voice is incredible.
DFN: As an artist, what was the hardest part about breaking into the industry?
SYMON:  I still feel like I am breaking into the industry. I feel like you are never quite where you want to be and you are always aiming to be more successful or accomplished. There is also competition with yourself as well. It is good to be grateful for where you are and I am really grateful with where I am right now and I am excited to move forward!
DFN: How did you get started?
SYMON:  I started a pop-rock band in my garage when I was sixteen and it ended up being on TV and Radio Disney. Before I knew it, I was traveling all over the place and I got signed with Sony and I have had two Top 40 hit singles in the last two years.
DFN: What challenges have you had to overcome?
SYMON:  It can be challenging to get people to believe in you, but it really only takes one person or a few people. For example, one of the heads of SiriusXM believed in me and my boss at SiriusXM for the station that I am on, believed in me and gave me this opportunity. To get this break to talk to millions and millions of people, makes me feel so grateful every day.
DFN: What advice would give to those who are trying to break into the music industry?
SYMON:  Whatever your craft is, make sure you become the best you can be. Also, learn from others and work hard! Social media is also great to get a lot of people to see you and you can even create your own brand on YouTube. You can put yourself on!
DFN: Can you spill the tea about any of your upcoming projects and music?
SYMON: I am focusing a lot on my hosting and moving a lot of that onto television, so wait and see!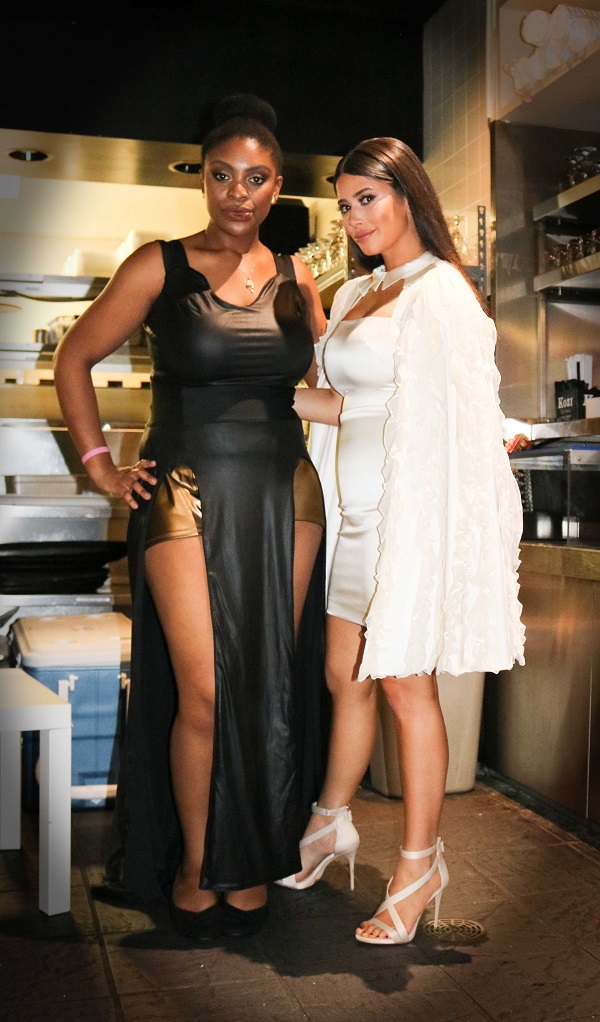 We would like to thank SYMON for taking the time to interview with Detroit Fashion News. Also, be sure to follow @officialsymon on Instagram and @officialsymon on Twitter. In addition, watch SYMON on Hits 1 in Hollywood on channel 2 on SiriusXM.
Photographer: Cheryl Zemke.
Disclosure – This a sponsored post and may contain affiliate links. By clicking and shopping, you help support Detroit Fashion News and allow us to keep reporting on all things fashionable.