Head to Traverse City and Go Shopping at These Great "Up North" Michigan Stores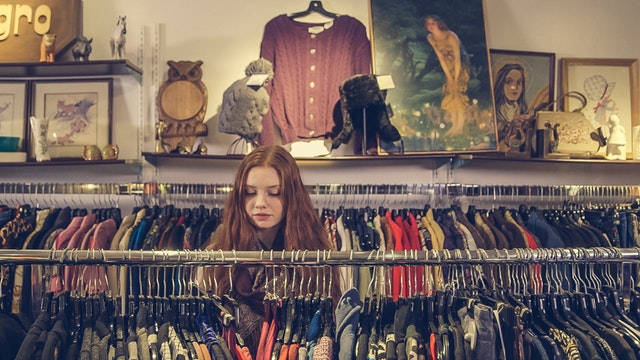 If you live in Michigan or Windsor then you already know the Michigan "up north" locations are a must visit.  There's so much to see and many wonderful restaurants to try. What else is there? Shopping! Especially if you're visiting Traverse City.
Traverse City shopping is an adventure filled with great finds. Dazzling boutiques and souvenir shops are definitly a part of the Traverse City experience. While downtown Traverse City, plan on visiting the downtown shopping area which is at Front, Cass, and Union Streets. You'll also find unique and one-of-a-kind boutiques at the Village at Grand Traverse Commons (an old 1884 mental health hospital complex). Yes, you read that right.
Here's what you'll find in both of these Traverse City shopping locations:
The Village at Grand Traverse Commons
Located on 480 acres of preserved land just west of downtown, the Commons offer unique shopping in a setting you absolutely will not expect. Once home to a 19th-century state psychiatric hospital, the stunning Italian style Victorian buildings have been reclaimed and are now being reused for boutiques, galleries and eats. The main building for shopping is the Mercato building. Here's what you'll find:
Fridrich Furs – 800 Cottageview Dr., Suite 35C Mercato. Luxurious custom-made fur coats, jackets, vests, hats and accessories by licensed fur buyer Michael Fridrich Henke are available.
To Have & To Hold Bridal Boutique – 630 Cottageview Dr., Suite 70 North Mercato. By appointment only, you can find your dream wedding dress.
Haberdashery – 1200 W 11th St, Suite 116.  Gifts for men available here.
High Five Threads – 800 Cottageview Dr., Suite 35  Mercato. This is the home of a Michigan apparel company that provides products perfect for the audience that loves Michigan.
Silver Fox Jewelry – 800 Cottageview Dr., Suite 15 Mercato. Silver Fox carries a wonderful variety of artisan jewelry.
Sanctuary Hand Crafted Goods  – 800 Cottageview Dr., Suite 50 Mercato. Expect unique jewelry as well as home decor and gifts.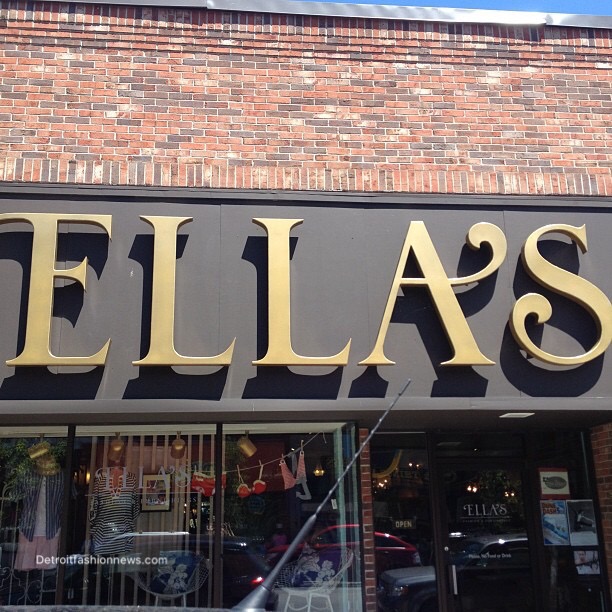 Downtown Traverse City
Cali's Wardrobe & Home – 242 E. Front St., Natural fiber clothing, jewelry and home accessories are available from the United Staes and Europe.
Captain's Quarters – 151 E. Front St., Fine men's clothing, sportswear, and formal wear are available here.
Cherry Hill Boutique  – 224 E. Front St., Women's clothing and accessories.
Chico's – 225 E. Front St., Women's clothing.
Daisy Jane – 203 E. Front St., A wide variety of women's clothing, accessories, jewelry and bath and body products.
Eleven – 156 E. Front St., Men's and women's clothing lines which include Porridge, Nau, Waltzing Matilda and more. Shoes and accessories are available as well.
Ella's – 209 E. Front St., Men's and women's designer apparel and American made furniture are available here.
Glik's – 206 E. Front St., Top trends in men's and women's apparel, shoes and accessories.
Glitz & Spurs – 207 E. Front St.
Mi Happy Place – 346 E. Front St., T-shirts.
Haystacks – 232 E. Front St., Features women's clothing and accessories made in Suttons Bay.
Identity Resort Wear – 212 E. Front St., T-shirts, sweatshirts, hats, dresses, and decals are available.
Liana's Boutique – 130 E Front Street. Clothing boutique for women and kids.
Pink Anchor – 219 E. Front St., Women's clothing, shoes, accessories.
Posh – 123 E. Front St., Fun shopping and alterations available mainly for women.
Relish – 144 Hall St. Suite 105. Inspired attire.
Roth Shirt Company – 155 E. Front St., Hand drawn and designed shirts inspired by Northern Michigan.
Sincerely Betty – 123 E. Front St. Ste. 2, 231.929.7066. One of my favorites. You'll find cute dresses, retro & vintage-inspired clothing, handbags, shoes, and accessories here.
Skull and Tendah – 502 E. Front St., Suite 1. Clothing, accessories, and shoes.
Talbots – 148 E. Front St., A classic collection of women's clothing, shoes, and accessories.
The Exchange Boutique & Salon  – 116 S. Union St., A boutique featuring clothing, jewelry, and a salon.
Unparalleled Apparel – 121 E. Front St., Suite 105, Made in the USA Michigan inspired shirts & college apparel.
What to Wear – 126 E. Front St., Traverse City, Both modern and vintage clothing is available.
Yana Dee – 157 E. Front St., Handmade clothing and accessories from organic materials.
Golden Shoes – 122 E. Front St., Family shoe store.
Plamondon Shoes – 144 E. Front St.,

A family shoe store with more of a focus on comfortable shoes mainly for active lifestyles.

Robert Frost Fine Footwear – 217 E. Front St., Footwear, clothing, outerwear, and accessories for men and women.
Sunglass Shoppe – 137 E. Front St., Fashion and high sport performance sunglasses are available.
Disclosure – This post may contain affiliate links. By clicking and shopping, you help support Detroit Fashion News and allow us to keep reporting on all things fashionable.