Bringing L.A. & N.Y. Vibes To The West Side With Gina's Boutique In Grand Rapids
We all know how tough Michigan's winter can be!  We never know when snow is on its way. But now that Winter is finally here, we can let you in on one of the west side's most unique boutiques. This small business not only allows you to choose pieces that will be suitable for the cold weather, but they'll also have you looking like you're truly ready to rip the runway!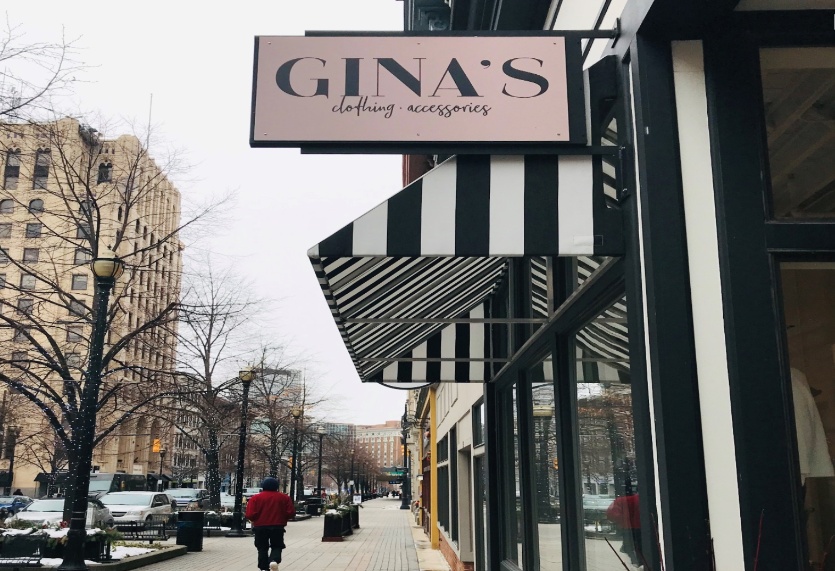 Gina VanGessel studied fashion merchandising & design at Central State University and after experiencing a beautiful internship in London, she was able to witness how many shops and local boutiques the community was able to choose from. She noticed that Grand Rapids really wasn't set up with shopping experiences available for the residents. That's when she decided to make the big step in 2004 by starting "Gina's Boutique".
VanGessel's main goal with creating the boutique was to give us modern ladies a chance to make a connection with the Los Angeles and New York trends while dressing. This boutique offers on-trend fashions such as oversized sweaters that'll pair well with any skirt and stocking set, metallic color block sweaters that can easily be paired with a pair of nicely fit skinny jeans as well as oversized dusters and color-block wool dresses that are great for any office setting or casual outfit. Gina's on-trend pieces don't just stop at clothes, but they involve accessories and shoes that are personally selected just for you.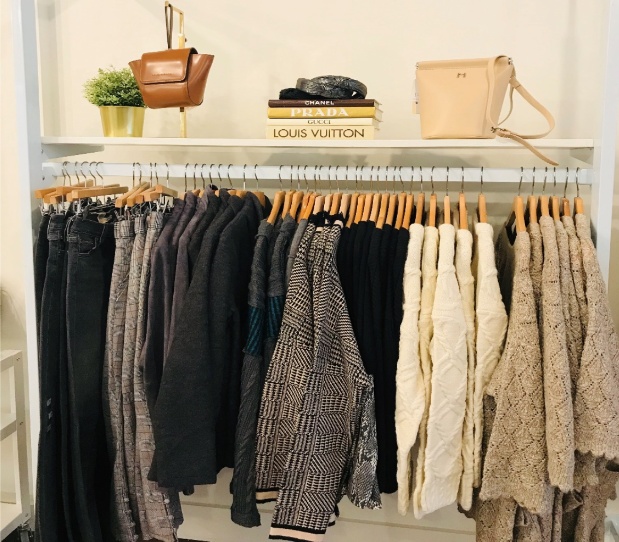 Ankle length boots, along with patterns boots and heels are amongst the selection of shoes offered at Gina's Boutique. Whoever said that your outfit can't represent a different vibe from a different coast? Don't believe them because Gina's shop gives you that option. One thing that truly sets the tone for the West side of the State, when it comes to this aesthetically pleasing boutique, is the SIP N' SHOP option that is offered.
That's right! You're able to host your own SIP N' Shop right here at the boutique. All you have to do is provide them with the guest list, and the rest is taken care of by the lovely and well-equipped staff. How inviting and soothing is it to know that a local shop is waiting to host your next birthday, bachelorette party, baby shower, fundraiser, etc.? During your private event, you will also receive FREE clothes, in the form of a gift card. I don't know if it gets any better than that ladies!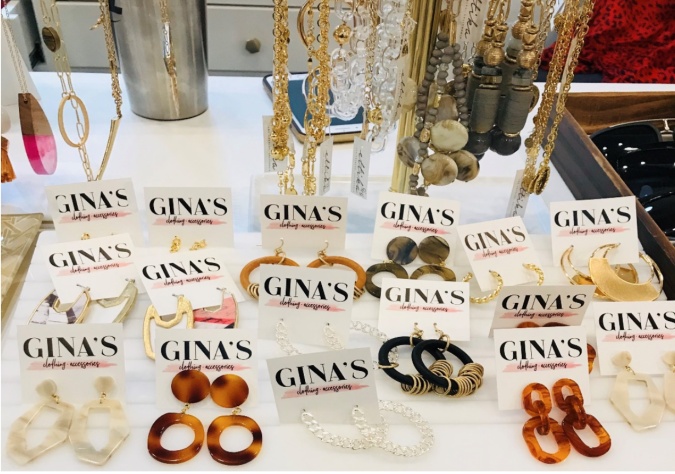 It's safe to say, that this Winter, we will most definitely be adding Gina's Boutique to our "Must Shop" list. Let's also salute Gina for celebrating 15 years of having the "Gina's Boutique" storefront open in Michigan. Cheers to you and the establishment, Gina!
Gina's Boutique is located at 40 Monroe Center St NW # 104, Grand Rapids, Mi.  You can follow them on Facebook and on Instagram @ginasboutique.
Disclosure – This post may contain affiliate links. By clicking and shopping, you help support Detroit Fashion News and allow us to keep reporting on all things fashionable.