Lennon & Willow: The Fun Boutique Everyone Has Been Waiting For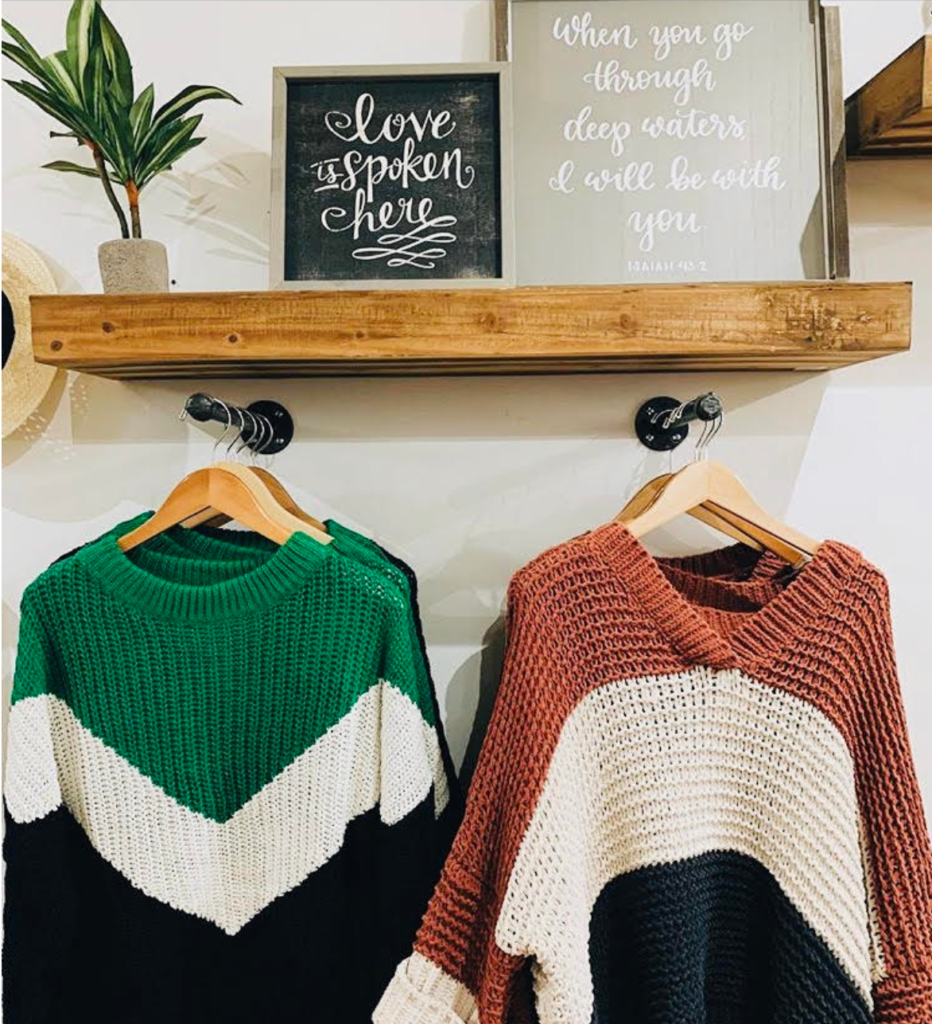 Lennon & Willow, Inspired by Tenneilie's daughter Lennon & her niece Willow, is a beautiful boutique filled with nothing but exclusive pieces & vibes! Located on the busy Cherry St. in East Hills Grand Rapids, you won't be able to walk past this boutique without stopping in.  This local shop offers such a large variety of unique clothing & accessories that once your sporting an outfit from this shop, you'll be sure to have people stop and admire you from afar.
Tennelie, the store owner, believes very much in providing every customer with the true boutique experience, regardless of if you're physically in the store or at home relaxing & shopping from your phone.
Some of the styles of clothing available range from modern to chic to vintage. This place isn't just for the millennial woman that wants to scout out some new trendy outfits, but its also for mom as well. This boutique isn't just for one type of woman and that's a major plus!
Setting a tone of adorable and affordable clothing, Lennon & Willow offer clothes for every season. For the winter cold seasons, they have color block sweaters, pullover sweaters and soft toned cardigans that are great to keep you warm and to flaunt your personality. For those warmer seasons, they have shorts, in specific our favorite trendsetting camouflage shorts, nicely cut denim jeans, and crochet dresses. The jumpsuit section is the most eye-catching section, as these jumpsuits and one-piece items are contrasted, multipatterned and wide leg.
Lennon & Willow believe in the art of being as unique as possible. Dressing in clothes that set you apart from the rest, is the motto that they live by. You'd also be glad to know that they have unique accessories just like their clothes. Vintage statement necklaces, fringe purses & plaid purses along with bracelet king rings are all items you can add to your wardrobe.
As customers, we all love and enjoy perks and Lennow & Willow exudes success in the perk department. They offer selective styles for each shopper, offer excellent customer service, and lets not to mention, their FREE & FAST shipping that they have for their online shopping! We all know how important it is to receive our packages on time and to not be charged extra money for those items, so Lennon & Willow knows the way to our hearts. Carefully inspected and beautifully packaged, the online experience through this boutique will be a very enjoyable experience just like the old fashion brick & motor experience. If you ever want to stop by Lennon & Willow, their store times are as followed.
To shop Lennon & Willow visit their website at lennonandwillow.com. Once your new items arrive, take a picture and share your purchase with us on Instagram @DetFashionNews
Disclosure – This post may contain affiliate links. By clicking and shopping, you help support Detroit Fashion News and allow us to keep reporting on all things fashionable.