Village Shoe Inn Offers Great Online Boutique Deals During COVID-19 Pandemic
Like everyone else in the world, Team DFN is truly concerned about the innocent lives getting affected by COVID-19 virus. In times of such uncertainty, we all want you to stay healthy, safe, and optimistic about better days ahead. By staying indoors and social distancing, we can cooperate with each other to overcome this chaotic chapter in the shortest possible time.
While we are at home, there are plenty of small businesses in Michigan that are still selling products online. Some are shipping items out, some are offering curbside pick up, and some are delivering. Village Shoe Inn is a local business in Rochester that needs your business during this self-quarantine phase. They have the trendiest items available and are currently offering great deals.
Village Shoe Inn is a three-generation family-owned business that began its journey in the year 1969. Two of their major strengths are:
1. Keeping abreast with the changes in fashion;
2. Pre and post-sales customer assistance.
Currently, Village Shoe Inn is offering 20% off storewide and free shipping over $50. Check out their website www.villageshoeinn.com.
During your online shopping trip, Team DFN highly recommends you check out their new arrivals. Their current collection has the right amalgamation of exuberance and trendiness.  Village Shoe Inn first opened its doors 50 years ago and is still family-owned.  The Michigan family is very passionate about sustaining their relationship with customers, which is why they focus on relationships and bringing curated styles at par with runway trends.
Here are some of our top picks now available online: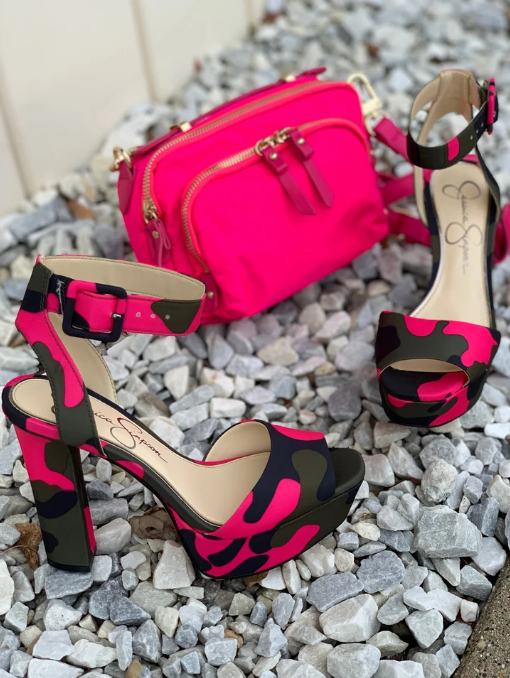 The majestic Maisie sandal from Jessica Simpson that has a floating ankle strap with a covered-buckle closure top. Its chunky heel with all-over vibrant pink camo print would perfectly match pink clutch bag. (Priced at $49.95 )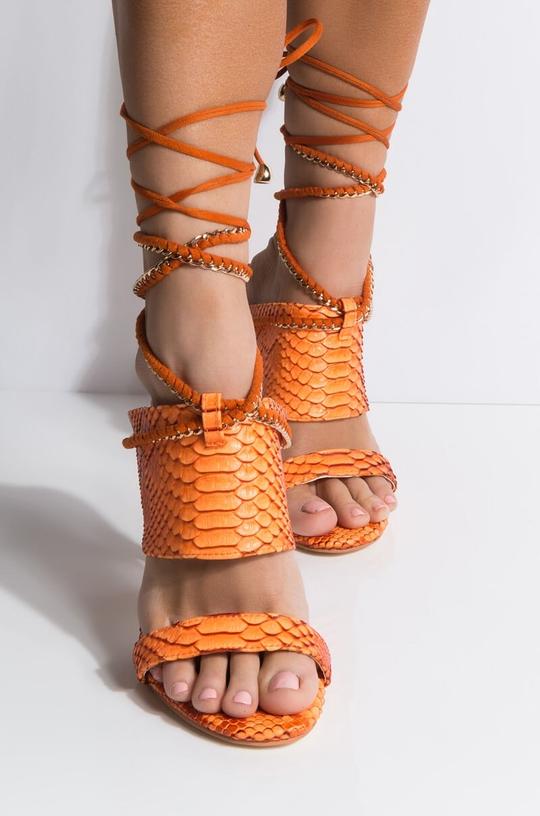 The Ava Orange lace-up strap stilettos with snake print and chain detailing. This pop of orange is surely going to take your basic mono-toned outfits to a different dimension. (Priced at $49.95).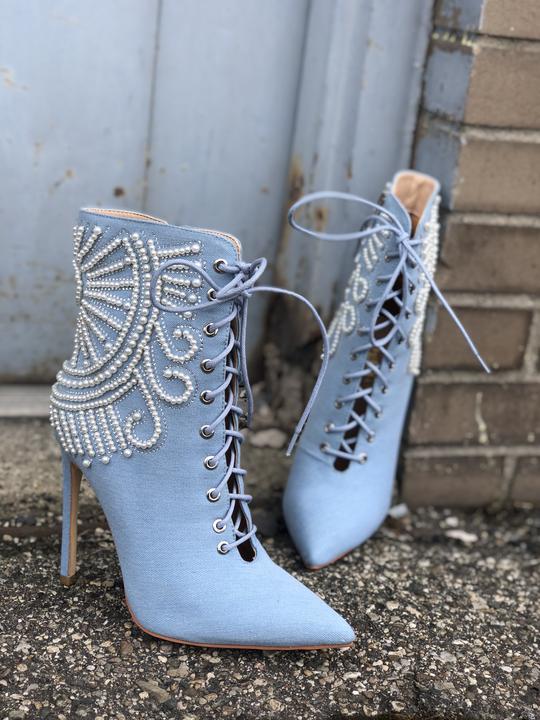 The Brisbane Denim bootie will be your favorite "not so casual" shoes this season. On the light wash denim base it has patterned pearls and rhinestones. And, the pointed toe front adds the vampy element to the classy presentation. (Priced at $89.95 )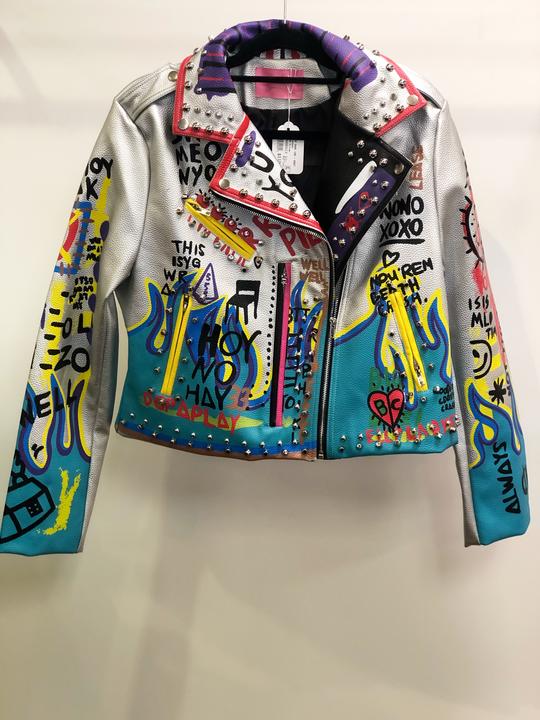 The Phoenix Moto Jacket is another trendy piece that one needs to own, to become the cynosure of all eyes. It is embellished with rounded studs, has moto-style zippers and, is adorned with appealing graffiti styled patterns. (Priced at $119.95)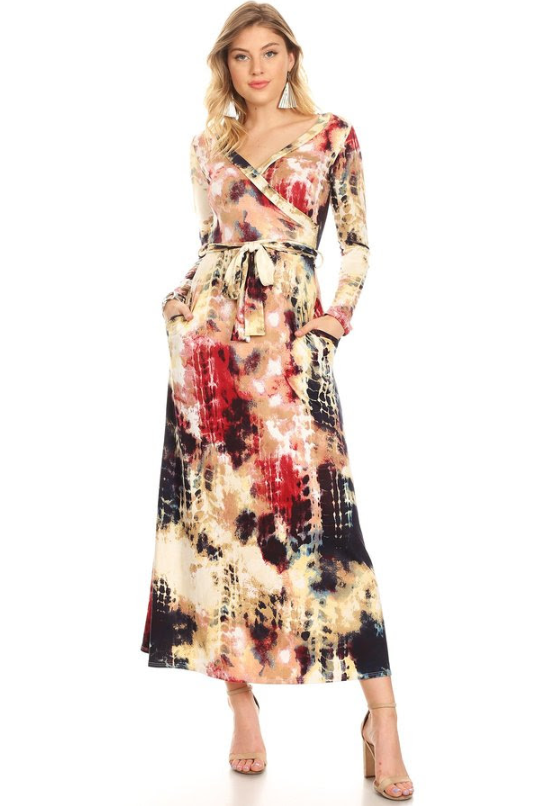 Everyone loves a good maxi dress. Their cutest 70's vibes tie-dye maxi is made of soft fabric with unique color combinations that would pair up so well with heels, wedges, booties or even flat sandals. (Priced at $49.95)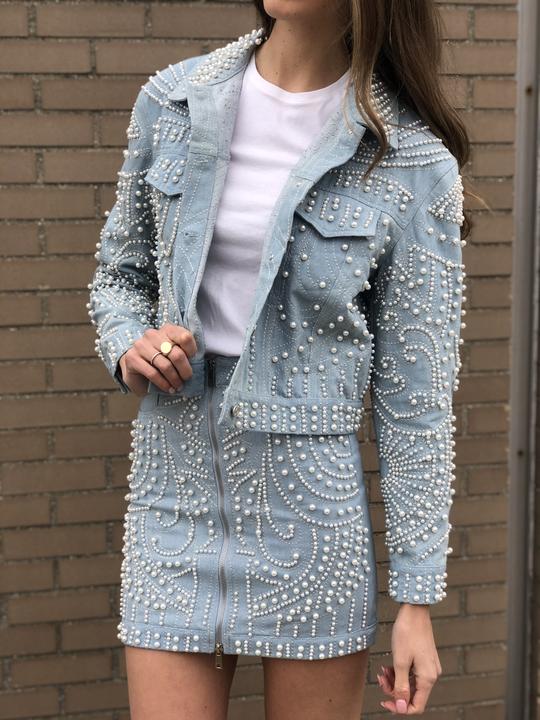 Alix Pearl Denim skirt is a must-have for Spring 2020. We know you all are staying indoors due to the Corona scare. But this blingy skirt with intricate pearl detailing will give a renewed fashion inspiration to stay home in style! (Priced at $69.95).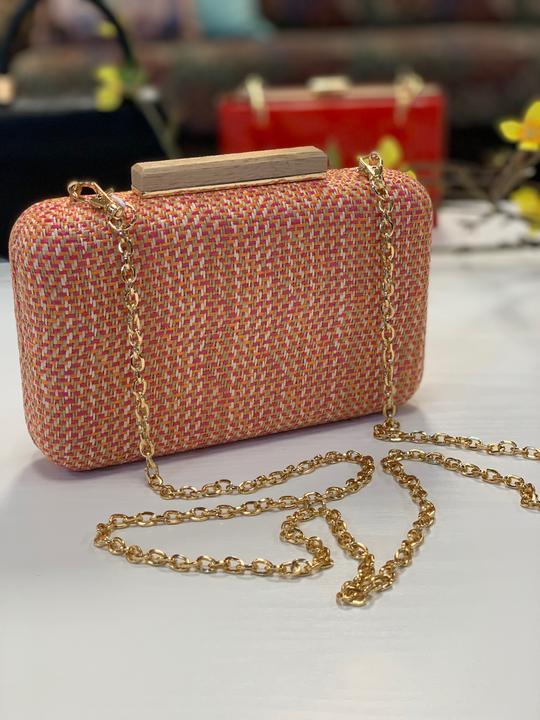 From woven designs to animal prints, take it up a notch by making their totes, clutches cross-body bags and handbags your fashion staple. So keep collecting the bags that would complement your spring summer outfits. (Prices start from $39.95)
Installment options are also available on their shopping website, which would allow you to purchase right away! You would need to pay every 2 weeks with zero interest and incur no fees when you pay on time.
Team DFN encourages you to stay home and be a smart shopper. So, we would throw light upon these small businesses that need your support and cheer. Michigan fashion community is growing stronger each passing day; and with such online presence of boutiques, Michiganders got another reason to celebrate!
Take a look at the latest collection of Village Shoe Inn by following their social media handles and shopping their website:
Website: CLICK HERE
Facebook: CLICK HERE
Instagram: CLICK HERE
Their three large boutique-style stores are located in:
EASTPOINTE – 21021 Kelly Rd. Eastpointe, MI 48021
FARMINGTON – 33224 Grand River Ave. Farmington, MI 48336
ROCHESTER – 401 Walnut Blvd. Rochester, MI 48307
Shopping the Village Shoe Inn online will help keep this Michigan family-owned small business stay afloat during the recent Executive Order by Governor Gretchen Whitmer. Do you have a favorite shoe or piece of clothing from The Village Shoe Inn? Share it with us on Instagram @Detfashionnews and use #TeamDFN. We'll be sure to show you some love and repost your look.
Disclosure – This post may contain affiliate links. By clicking and shopping, you help support Detroit Fashion News and allow us to keep reporting on all things fashionable.