Shop Iris Boutique in Grand Rapids for Quality Accessories
Iris Boutique was established in 2017 and brought to the East Hills neighborhood in Grand Rapids in 2017 by longtime stylist Cathy Starnes. After styling women for at least a decade, Starnes wanted to create her own boutique that offered the most unique and modern accessory pieces that will spice up any ensemble. She ultimately wanted women to feel empowered as they mix and match pieces. The accessories here include one-of-a-kind handbags, jewelry, shoes & even winter accessories that are perfect for the current season.
Ever walk inside a clothing shop and instantly feel comfortable and in the right place? Iris Boutique provides you with that feeling, especially since their items fit your unique personality and add dazzle to your attire.  For example, the specifically designed purses alone will make for a better work look, casual look, or even going outlook. From bamboo material stitched in a variety of bags to crossbody style bags to clutches, saddlebags, transparent bags, you don't have to worry about there not being enough styles to choose from. Iris Boutique has it all! 
Iris Boutique is accessory heaven and when you have this type of snazzy selection to choose from, it makes the shopping experience that much more fun! From delicate pieces to everyday pieces and statement pieces, putting together the perfect outfit would be an adventure. All of your needs can be completed at Iris Boutique and in no time you will have curated looks from the beach to the board room. 
Now that you are aware of their stylish purse selection, take an up-close peek of the exclusive jewelry and shoes that Iris Boutique has to offer below.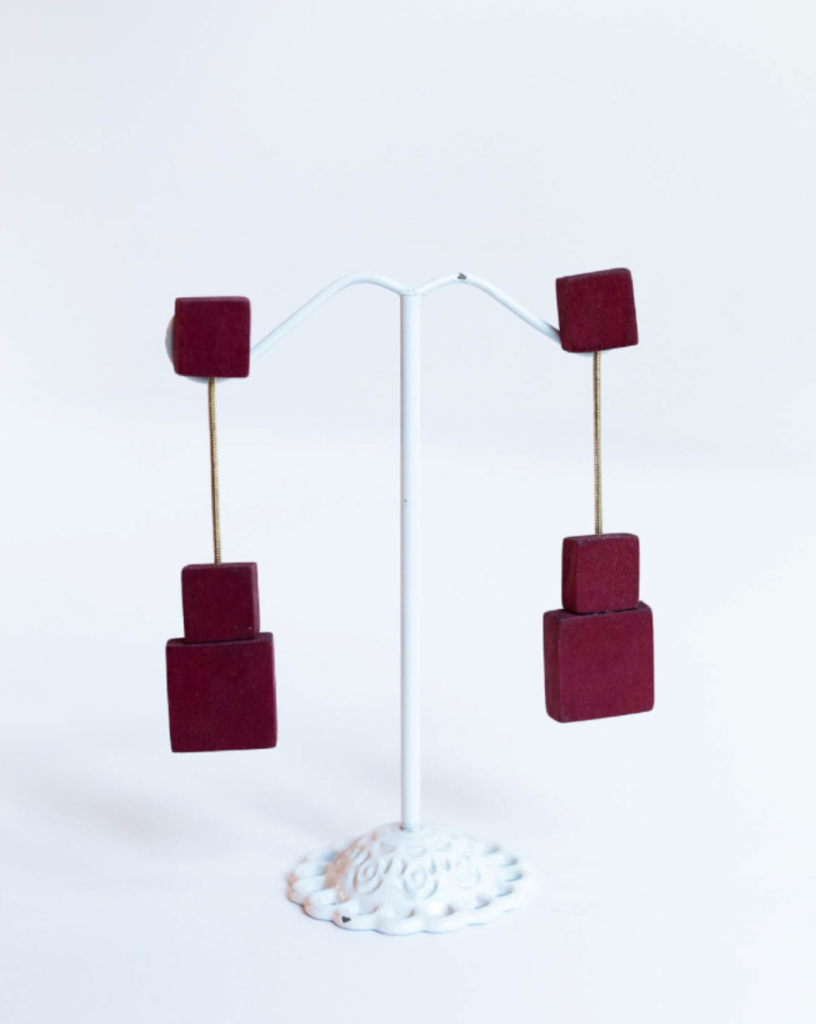 Dainty, flirty & original. The Laura Square Earrings from Sylca Designs make a statement without being overwhelming. Lightweight & dangly, they are so comfortable that you'll forget that they're on!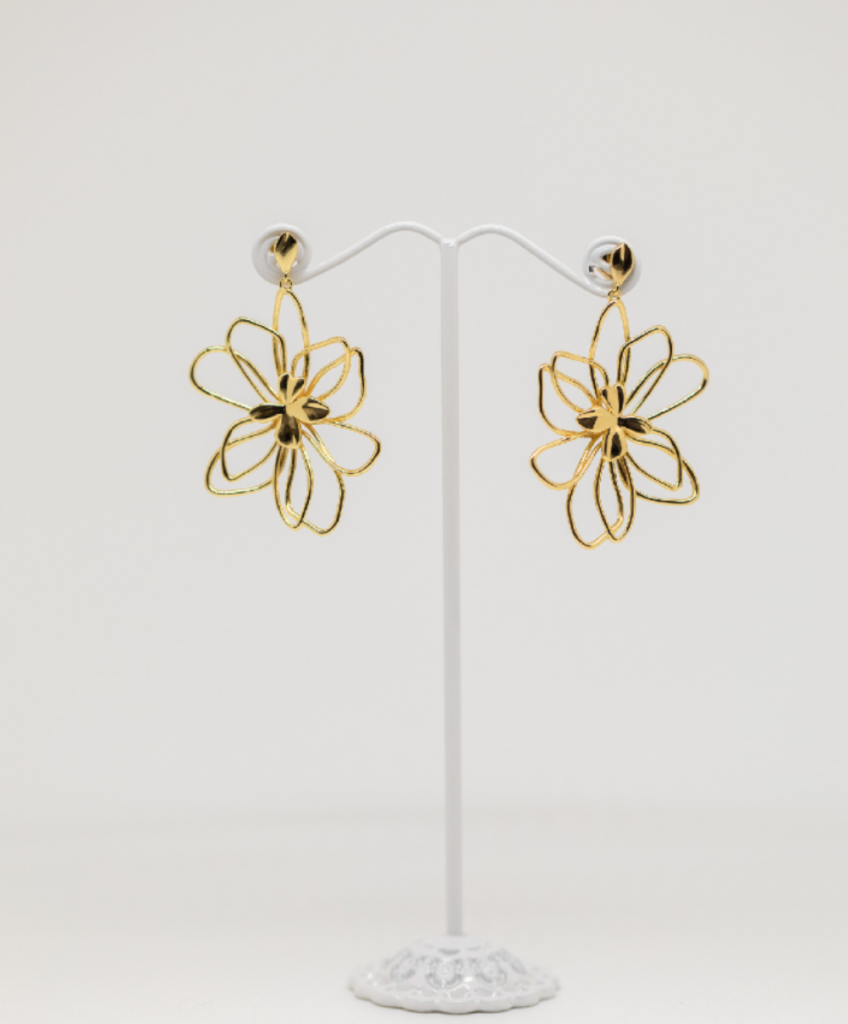 Embellish any outfit with these blooming earrings and instantly add a touch of modern elegance.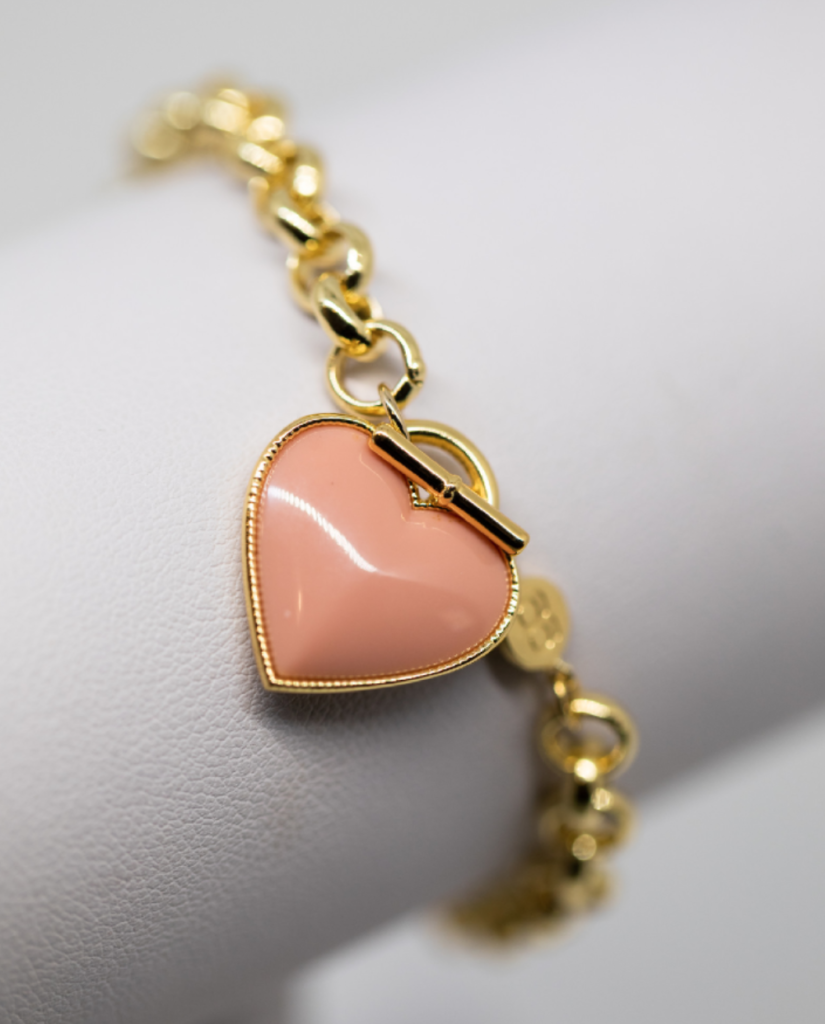 This heart of gold bracelet decorated in pink resin could be a perfect Valentine's Day gift or a perfect addition to a date night outfit. The chunky band adds the edginess aspect while the pink coated heart brings all the femininity & love!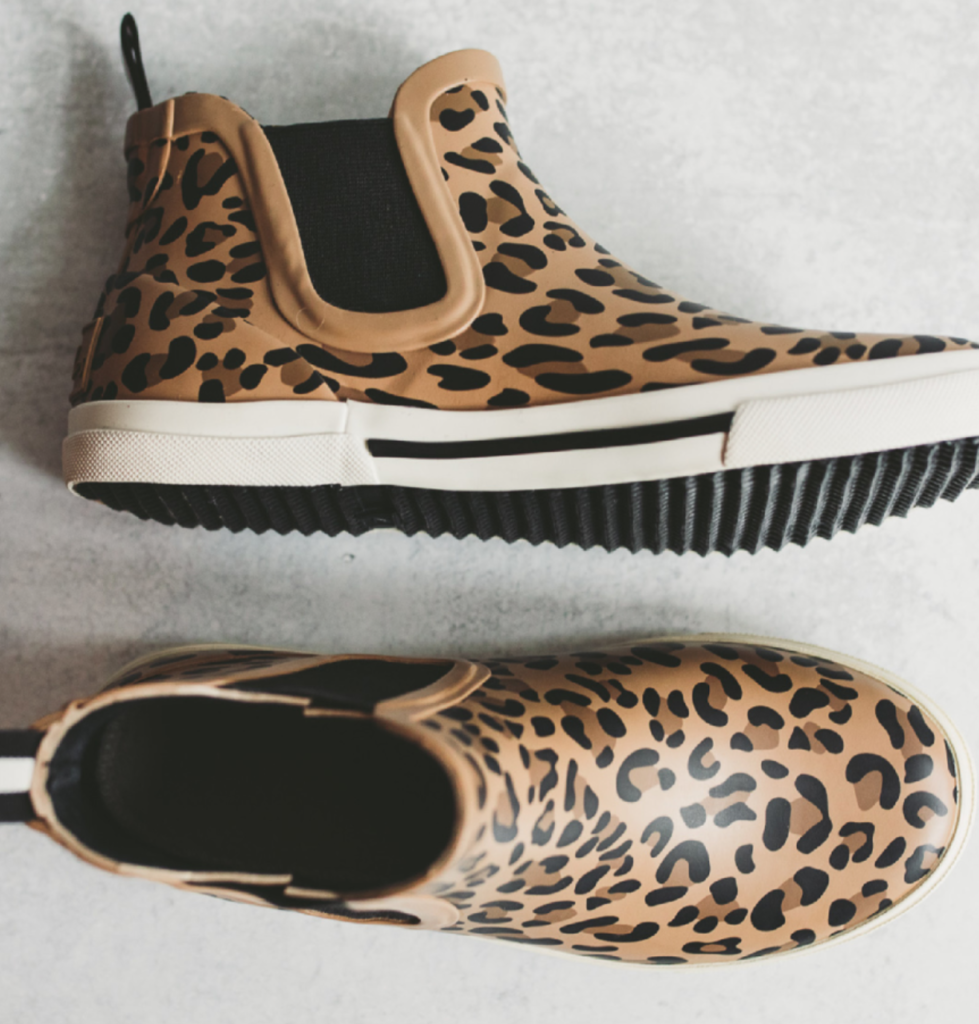 Part slip-on sneaker, part waterproof rain boot, the Rainwell style from Joules is an adorable tan leopard print or navy with gold bumblebee pattern. You can't help but fall for these ankle boots for their sleek shape and contrasted cream and black detailing.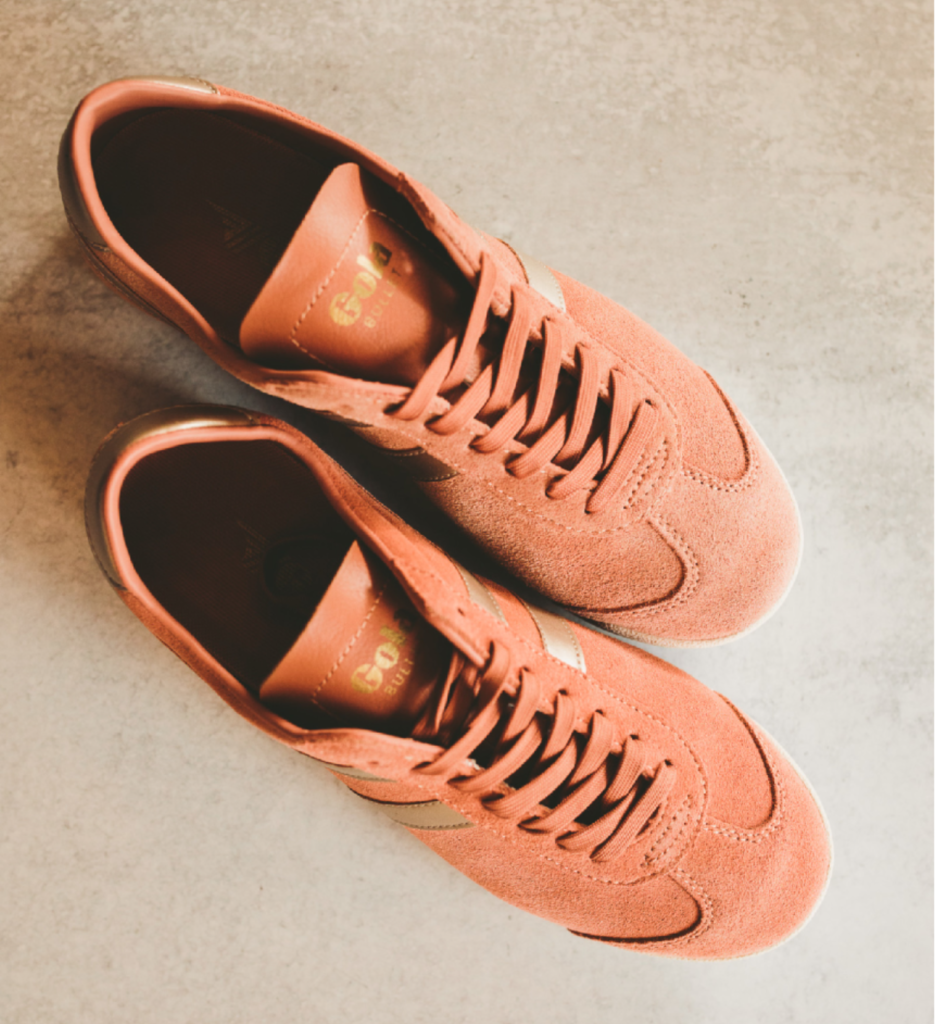 You could never go wrong with fashionable kicks! These glossy fashion sneakers feature peach suede or a black leather/suede combo with soft, shimmery metallic detailing. The Gola branding is chic while allowing other details of this cute shoe to shine. This sleek style will add a stylish and feminine edge to any outfit, whether it's denim, athleisure, ensemble, or dress.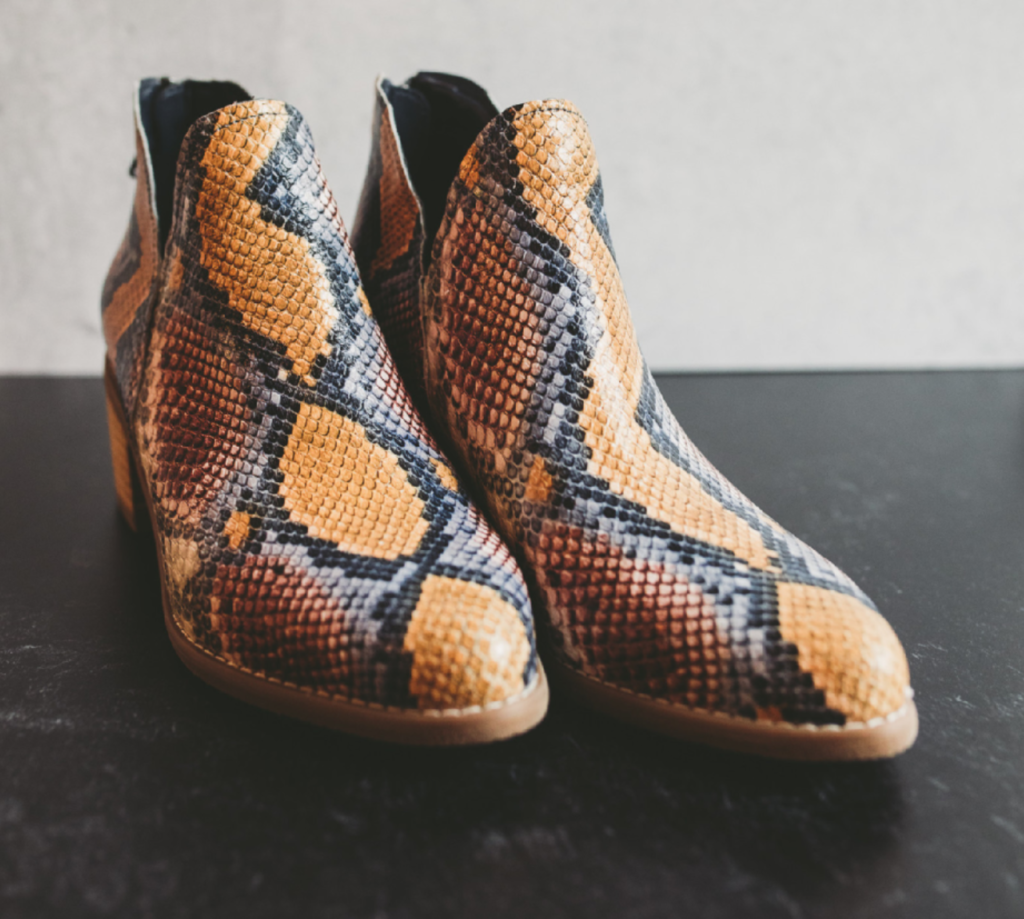 Trendy snakeskin colors make this Blondo Waterproof style bootie super cute! Gorgeous tones of mustard yellow, pastel blue, and muted maroon play over this classic fashion print while updating and elevating it. Being two inches high, these boots are the perfect size that brings a little lift & comfort at the same time. 
It's safe to say that adding any of these accessories to your closet will do your wardrobe good! Every single accessory at Iris Boutique is exclusively designed by a plethora of brands. Some of the brands include Blondo, Gola Classics, Gorjana, Joules, Sylca, and so many more.
Iris Boutique is open to shoppers Wednesdays, Thursdays, and Fridays from 11 am – 5 pm and on Saturdays from 12 pm-5 pm. You can also visit their shop online as well by clicking HERE. As we step into the new year, heighten your look with Iris Boutique goods, because no one has time to be basic!
The Iris Boutique is located at 949 Cherry St. SE, Grand Rapids, Michigan. You can check them out on Instagram @irisboutique.shop.
Disclosure – This post may contain affiliate links. By clicking and shopping, you help support Detroit Fashion News and allow us to keep reporting on all things fashionable.