5 Questions to Answer When Creating Your Brand Identity
When creating a fashion brand, the first phase is PLANNING. One of the most important and first steps in planning is sometimes the hardest: defining your brand identity!

Brand Identity is who your brand is. In other words, it's personality traits if your brand were a person. Defining your brand in this way helps keep each style decision, each ad campaign and your decision making process for the brand cohesive and identifiable. Each and every style and image should help show that brand story. Ultimately, it will help you find your customers and in turn they will relate to your brand personality.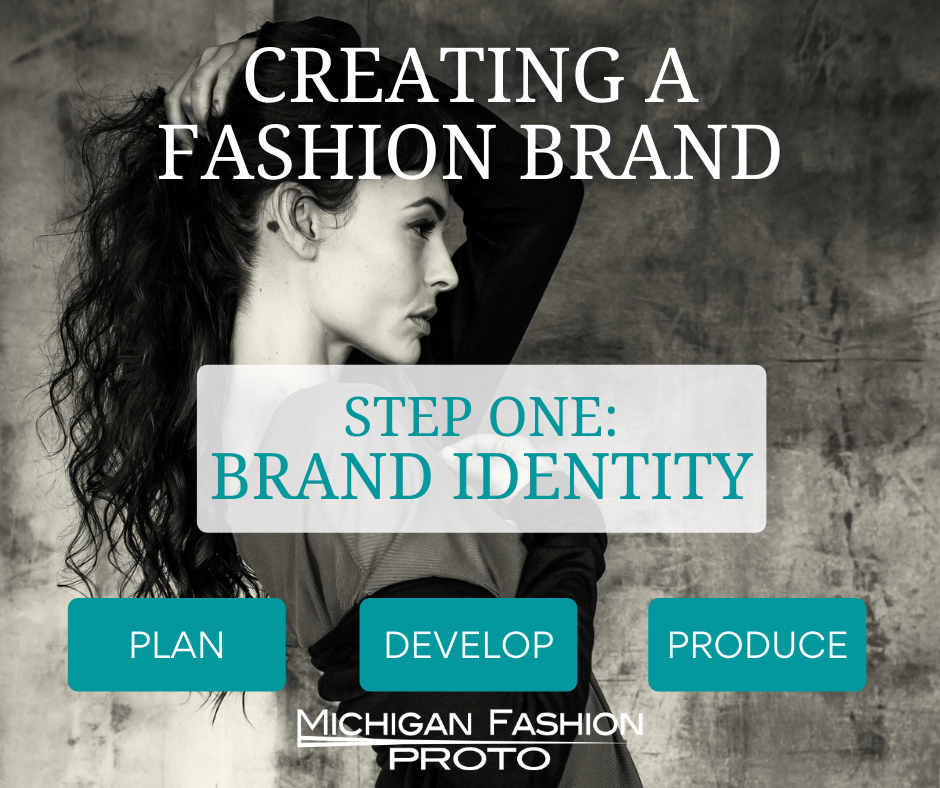 So what goes into brand identity and how do you start? Answer these five questions and you'll be off to a great start!

1. What is your brand vision?
This is a bit of a broad question, but it is important to have an overall direction for your brand. This can start out as your brand mood board, your file full of images that express your goals and ideas, as well as any concepts you have for your products.

2. Do you have a mission statement?
Generally, a brand has an easier time being successful if it is solving a problem or filling a "white space" in the fashion industry. What is your take on fashion? What are your goals? Stating your intention is part of making it happen!

3. What are your brand's core values?
Is your brand eco-conscious? Is your focus on inclusion of size, body type, or in another way? Perhaps you strive to give back. As you would for a person, explain what the main personality traits and values are for your brand.

4. Who is your target customer?
Be specific with this one, it is very important! Your target customer is similar to your answer of your brand's Core Values, but it is specifically addressing your customer, not your brand. What does your target customer do, what do they buy, where and how do they shop, where do they live, what is their income, what are their other interests? Answering these questions can help you find your potential customers as well as steer how and where you place your marketing ads.

5. How will your band have a unique style?
This comes back to the idea that your style should be unique enough to make your brand stand out. Being noticed will prove to be indispensable and essential for those sales!

Beginning your creation process with this step will not only prove to be helpful, you will also see that you are continuously coming back to it, referencing it and possibly revising it as your brand evolves! Embrace your brand identity!
Disclosure – This post may contain affiliate links. By clicking and shopping, you help support Detroit Fashion News and allow us to keep reporting on all things fashionable.