Summer Trend – The Pastoral Style 
The first warm days cause a desire for change and bring a summer mood. No wonder the romantic look in clothing is primarily associated with spring and summer.
In the new season, together with lace, fringe, and floral prints, the pastoral style has returned to fashion. Rustic romance blends harmoniously with Casual, giving urban ensembles the comfort given by nature.
Pastoral style is one of the most romantic trends, regularly entering the leading positions in the top fashion trends. Fashion direction gained popularity in the 70s at the same time as Provence. For the office and official meetings, such outfits are not suitable, but for the everyday romantic look, it is a godsend.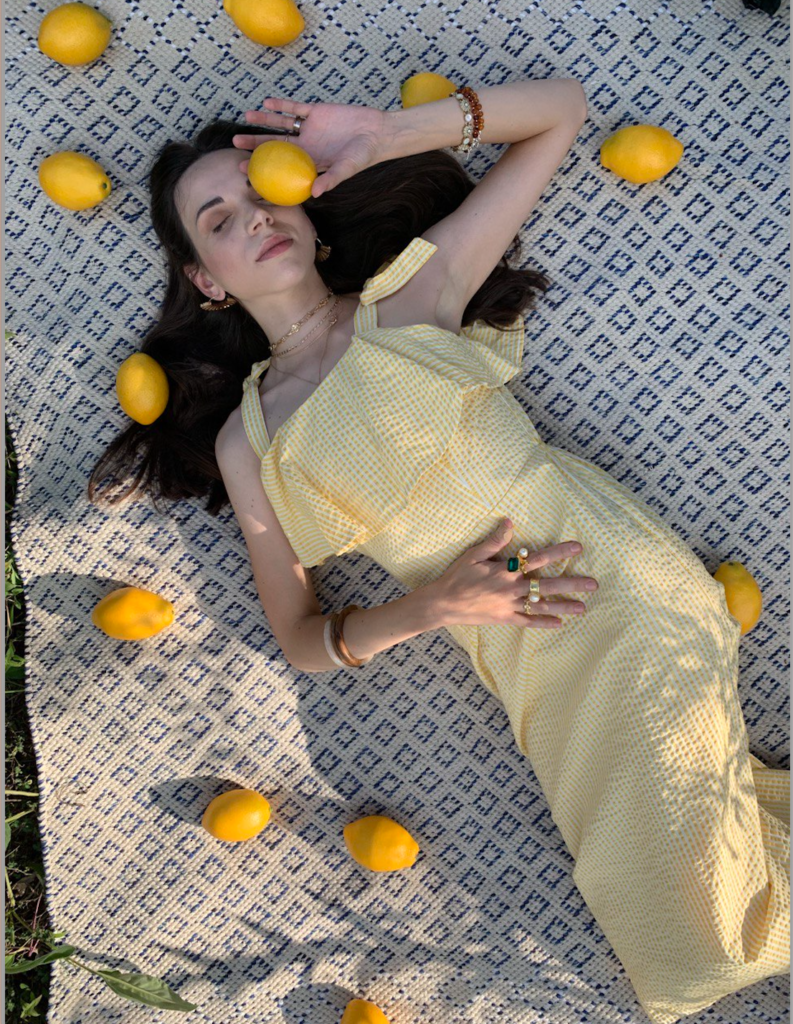 Features of the Pastoral Style

Pastorale means "rural" or "pastoral" in French. Pastoral has a lot in common with the style of "Provence" (not for nothing that both originated in France).

Characteristic Features of Pastorale:
* matte flowing natural fabrics;
* natural colors and floral prints;
* concise details and simple cut lines;
* soft shapes and blurry silhouette;
* open shoulders, flounces, and ruffles.

Accessories that match the pastoral style – straw hats, bags made of vine, straw, or canvas. In the manufacture of shoes, natural materials are also used – wood, soft leather, jute fiber-textiles, and ropes.

How can you be fashionable this season? It is enough to have only a few pastorale items in your wardrobe to create a romantic outfit in a rustic style. And, it is not necessary to wear them all together. It is enough to add 1-2 pastoral elements to the outfit. A dress, skirt, blouse, or top in the style of "rustic chic" will set the mood of the look, and shoes and accessories will make the final touch.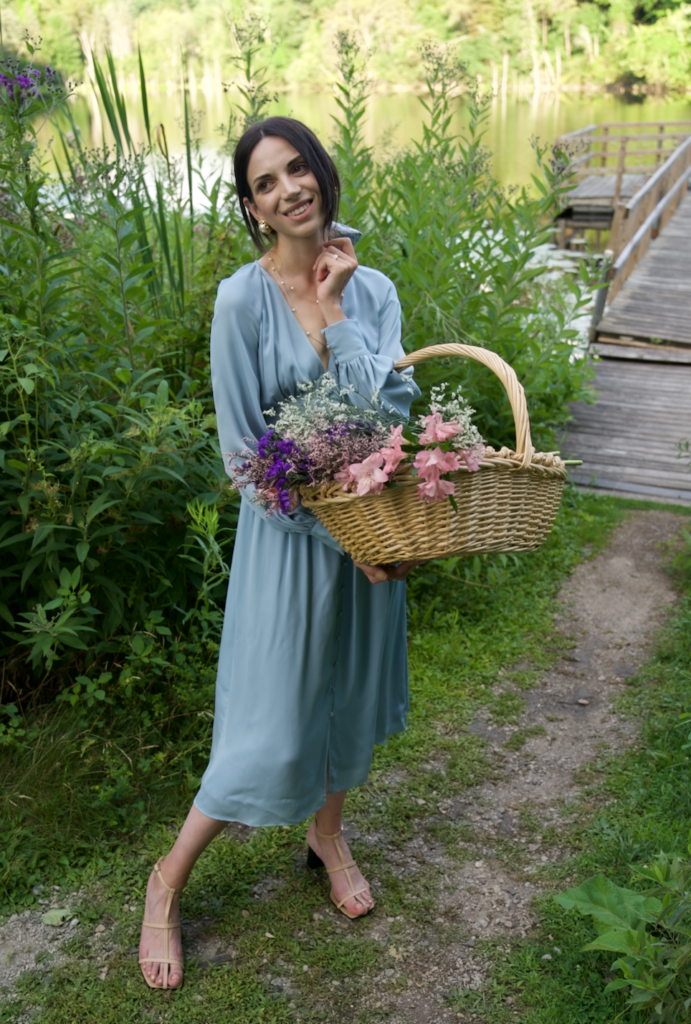 For dresses of this style, the emphasis on the waist is distinctive. This season, such images were presented by many brands-from Celine to Tory Burch.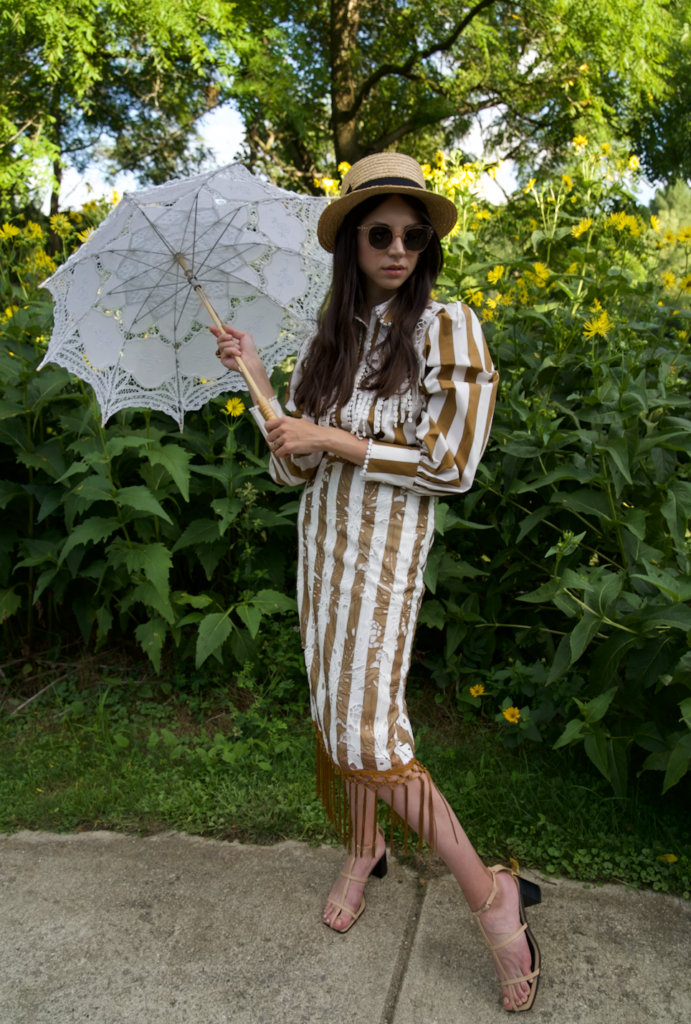 Romantic blouses and tops are complemented by lace and ruffles, which help to create the desired silhouette.

Flowing, the solid or floral, midi or maxi-the choice depends only on your preferences.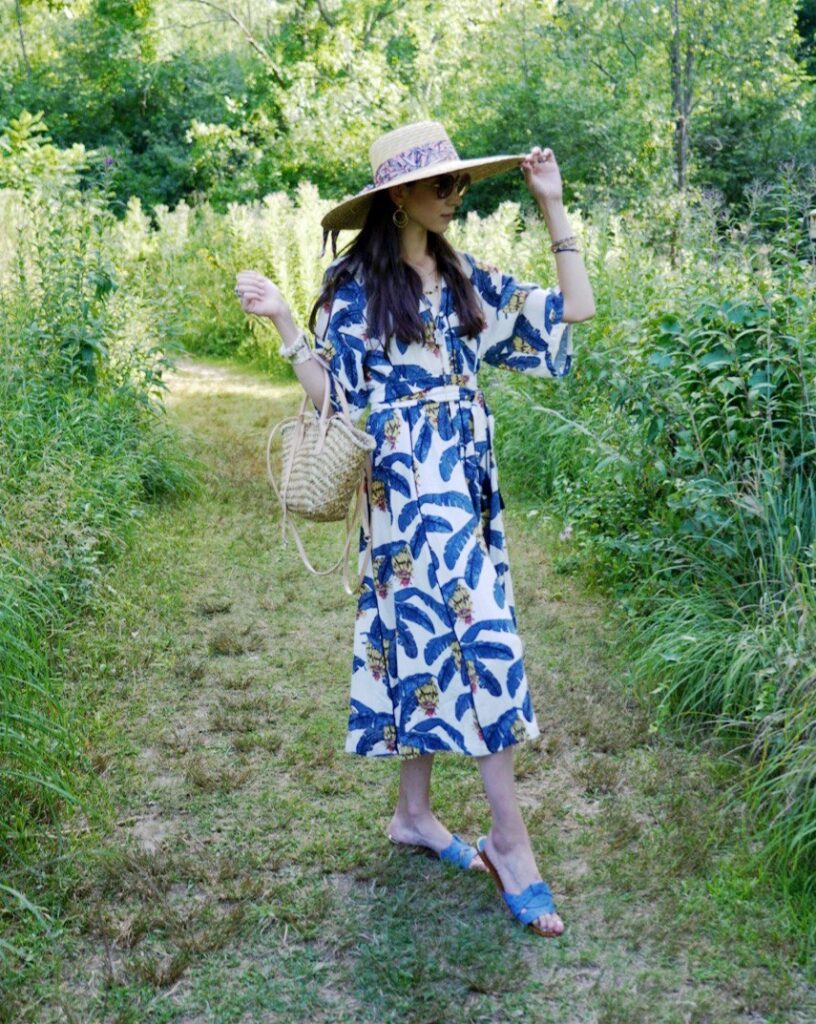 A beautiful accent will be accessories – a wicker bag, like Miu Miu or Dolce & Gabbana, a hat or sandals with floral decor, like Chanel and Alexander McQueen. 
**
Stylist – Maria Alkhalil @mariaalkhalil
Photos – Olga Simpson @olechkapar
Model – Mariia Hanzl @mariiahanzl
Disclosure – This post may contain affiliate links. By clicking and shopping, you help support Detroit Fashion News and allow us to keep reporting on all things fashionable.