How to Style a Red Suit

The holiday season is here. How can you look bright and stylish? One great wardrobe investment will be a red suit. A good-fitting red pantsuit (to be exact) will emphasize your feminine charm.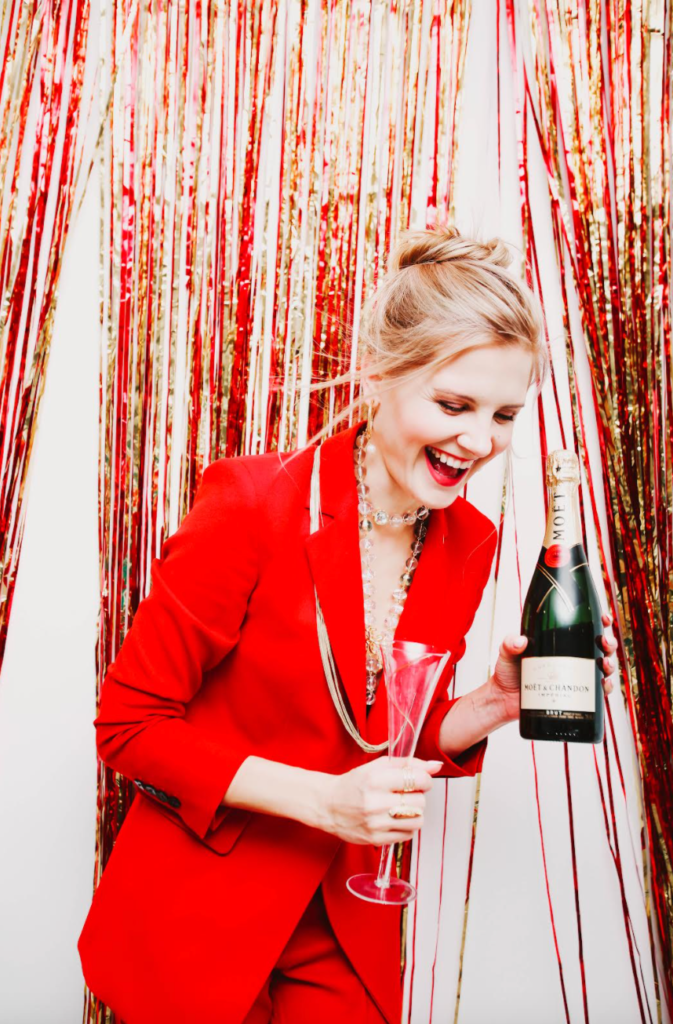 Even the brightest and most saturated colors cannot be compared in strength to the powerful color red. This tone excites, evokes emotions, and never ceases to amaze. The most important question that arises when choosing a red suit is, "what to wear a bright set with?"
A classic trouser set is a good choice because it simultaneously emphasizes the rigor of the image and attracts the attention of others. Today, pantsuits figure in events and casual outfits. A fashionista of any age can put on a red set for business meetings, for a party, and even for every day. In a spectacular suit of saturated color, you can also wear it to a special occasion such as a wedding.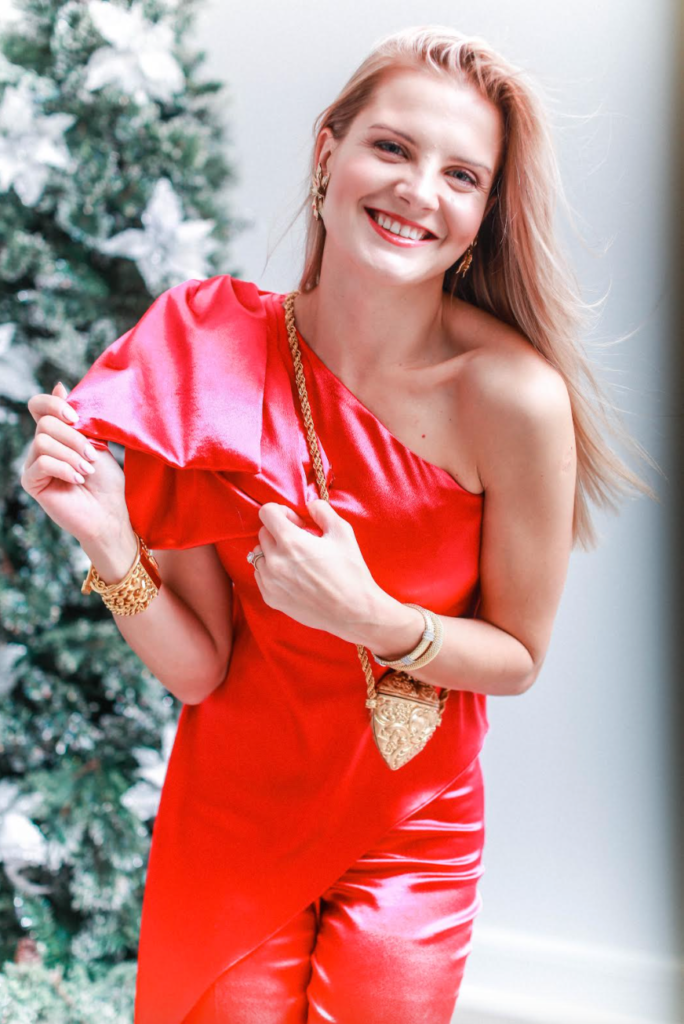 Red Suit + Vest – A red suit and vest is a fashionable option that appeals to girls who like a brutal style, but also want to remain feminine in a business suit. The set looks provocative and offers a truly masculine style on a female figure.

Red Suit + White T-Shirt – A red suit and white t-shirt is a great option for women who like to choose red suits for a strict dress code and white t-shirts are suitable. In this case, a red suit can be either classic with trousers, or in an oversize style with wide trousers and a jacket.

Red Suit + Turtleneck Suit – A red suit and a turtleneck are perfect for the cold season. You can choose a red or burgundy suit with either trousers or a skirt. To make you feel warm and comfortable enough, wear a turtleneck under your jacket. Knitted turtlenecks in black, white, or red will allow you to finish with a stylish and bright image. If you also put a red coat on top, you will be able to assemble the perfect red monochrome look that is both stylish and fashionable.

Red Suit + White Sneakers – A red suit worn with white sneakers is a great option for comfortable casual clothes that do not restrict movement. The trend of smart casual style is a combination of classic and sporty for every day.
Red Suit + Bright Accessories – Don't be afraid to be festive with a red suit and bright accessories. Festive and evening looks can especially be luxurious. Decorate the look with a brooch, beads, a belt, and statement earrings. This is known as a non-trivial style. Sets with straight and loose-fitting trousers always look stylish especially when complemented with bright classic pumps.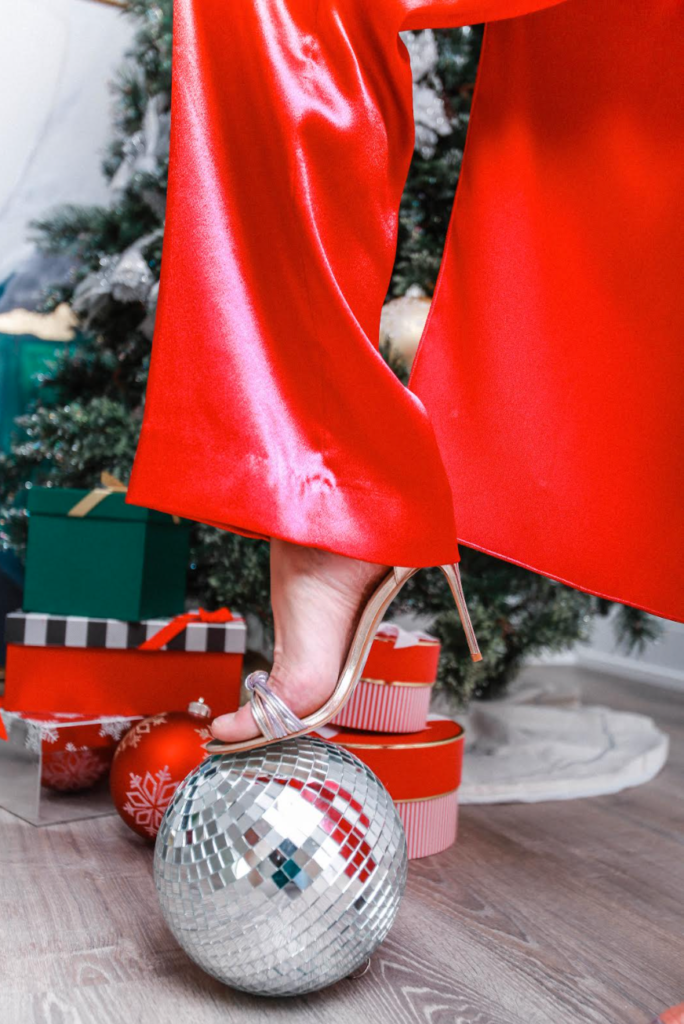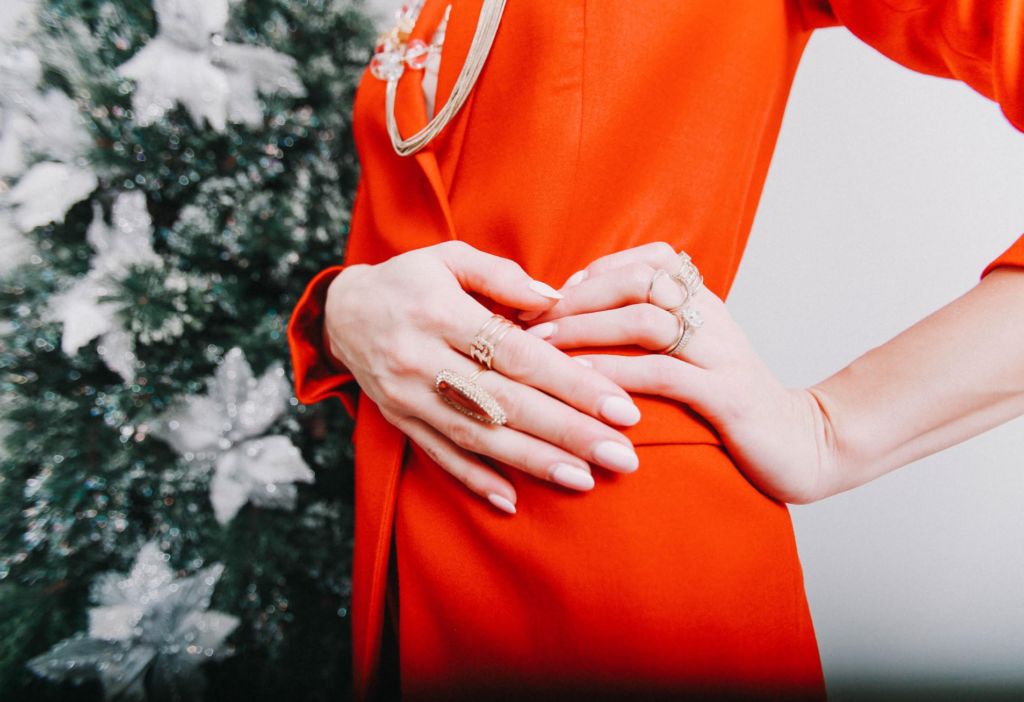 When choosing your red suit, remember to choose one that best fits your lifestyle and figure.
I wish everyone the best of luck when searching for the perfect red suit.
Enjoy the festive atmosphere!

Photos – Albina Littles @alittlesmilephoto, Model: Alena Oleksenko Braun @alenaoleksenko_ and Stylist: Maria Alkhalil @mariaalkhalil
Disclosure – This post may contain affiliate links. By clicking and shopping, you help support Detroit Fashion News and allow us to keep reporting on all things fashionable.