How to Find the Right Clothing Factory; Part One
Finding a great manufacturing partner is essential for a fashion brand. The challenge is to find the RIGHT one. How does one know if a factory has great quality, professionalism, and decent turnaround timing?  As a manufacturing consultant and brand owner, I have found this to be a subject where start-up brands need some guidance.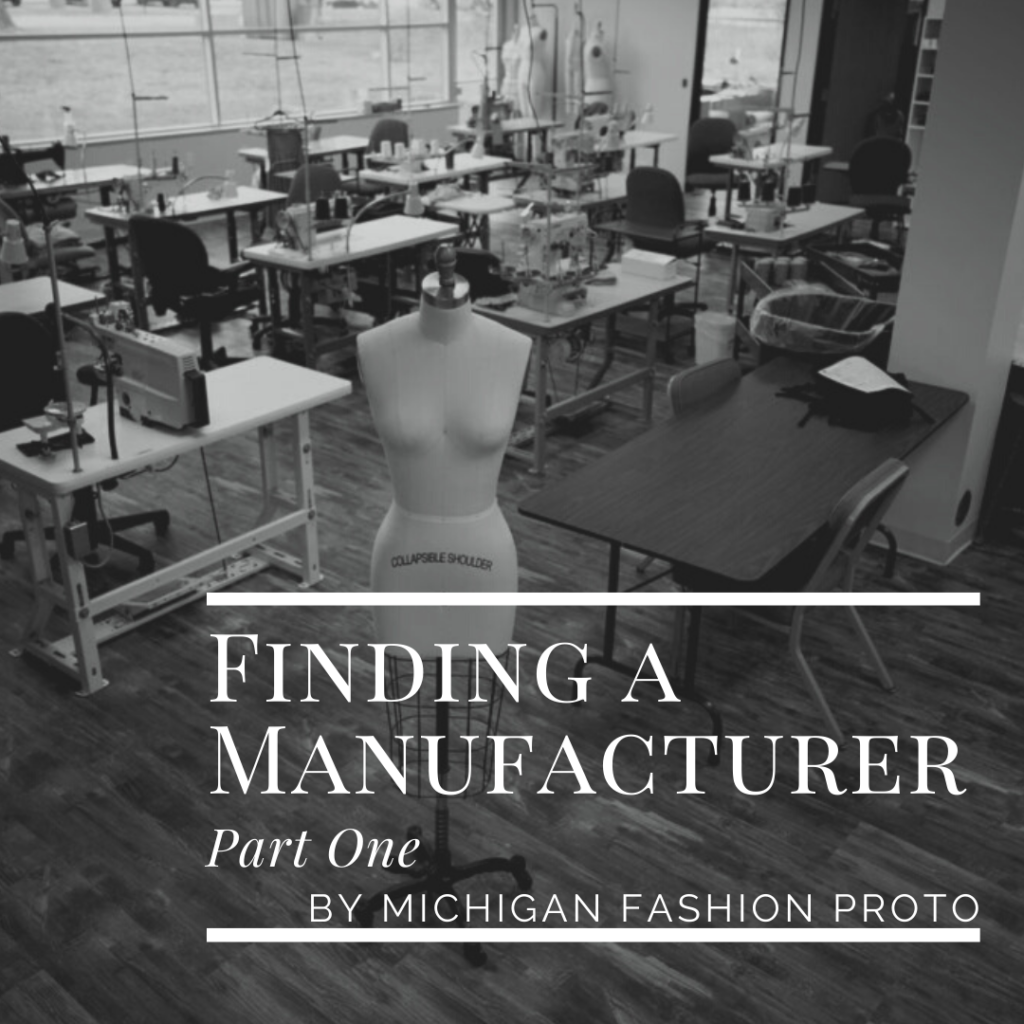 Take a look at part one of our series on working with a clothing manufacturer:  How to Find the Right Factory.
We can all search using Google, but sorting through the results can be daunting, misleading, and worst of all time-consuming. Not only that, it might not even lead you to the right factory after all of the research. Fortunately, there are some other avenues that you can try:
Ask your industry colleagues! It may feel awkward, but if you ask a brand owner who they use for CMT (Cut-Make-Trim), there is a good chance they will share!  Competition is fierce for some and they might not want to share, but a huge percentage of industry experts are happy to see the success of those around them. Not only that, but fabric and trim vendors are excellent sources for all sorts of industry knowledge. 
Work with your development team to help you find the right factory. If you can have those who successfully made your prototype either make or manage your production, then you are fortunate! If they don't offer those services, chances are they know who would be a good fit.  So search for both product developers and producers.
Attend a trade show (preferably in person). There are many industry shows where you can find a factory to work with, such as Sourcing at Magic in Las Vegas.  These are super informative and will allow you to find factories, fabric suppliers, and more.  Many are international so it is important to know where you want to have your products made as well as how many you can afford to have made. Be prepared with a list of questions and know your desired dates, pricing, and quantiles so you can get the most out of your trip!
Try an online manufacturing platform like Maker's Row. Certainly, this site is a step up from Google, and it offers a way to reach out directly to makers of all sorts. You will still need to vet the factories you find- so be prepared to do some investigating.
Look local! Try out some manufacturers in your state (go Michigan!).  At Michigan Fashion Proto, we love working with our national clients, but the convenience of having in-person consultations and studio visits is truly amazing.  Plus, supporting local is awesome!
Stay tuned for part two and three of our series where we explore how most factories work. We'll help you recognize what questions to ask a potential manufacturer and what you can do to be successful in working with a garment factory. 
Disclosure – This post may contain affiliate links. By clicking and shopping, you help support Detroit Fashion News and allow us to keep reporting on all things fashionable.