Abby Miars: An Interview with a Student Entrepreneur
Michigan Fashion Media Summit, an event held at the University of Michigan's Steven M. Ross School of Business is the premier platform for college students and industry professionals to collaborate and shape the future fabric of fashion. The summit includes industry-defining speakers, sponsorships, and networking opportunities from some of the top names in fashion & retail including a contest for students sponsored by Steve Madden.
Abby Miars, a junior at the University of Michigan who majors in economics with a minor in entrepreneurship, enjoys the prestige behind vintage U of M spirit wear and she's not alone. I caught up with her at the 2022 Michigan Fashion Media Summit event and here's what she had to say about her growing fashion business…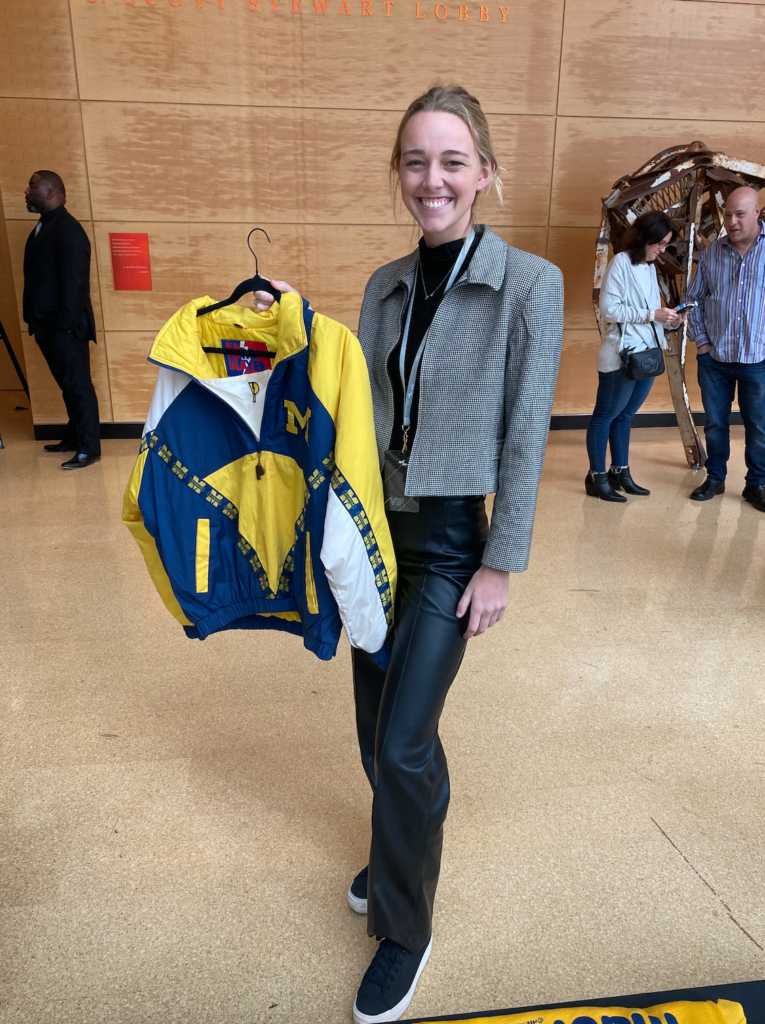 Abby Miars: An Interview with a Student Entrepreneur
DFN: Hi, Abby. It's nice to see you here at the Michigan Fashion Media Summit. Tell me about your fashion business and why you are here today.
Miars: Hi. I run a business through Instagram selling secondhand Michigan gear, primarily vintage. I started when I was a freshman when I realized there was a need for unique gear. There wasn't a ton available on campus and it was hard to find online so I decided to start a platform for students to go to, to find that gear, but also to give them the opportunity to sell the gear they no longer wear. I think a lot of students wear items once and then never again, so I saw an opportunity and a more sustainable way to promote collegiate fashion, which is why I was so excited to present today.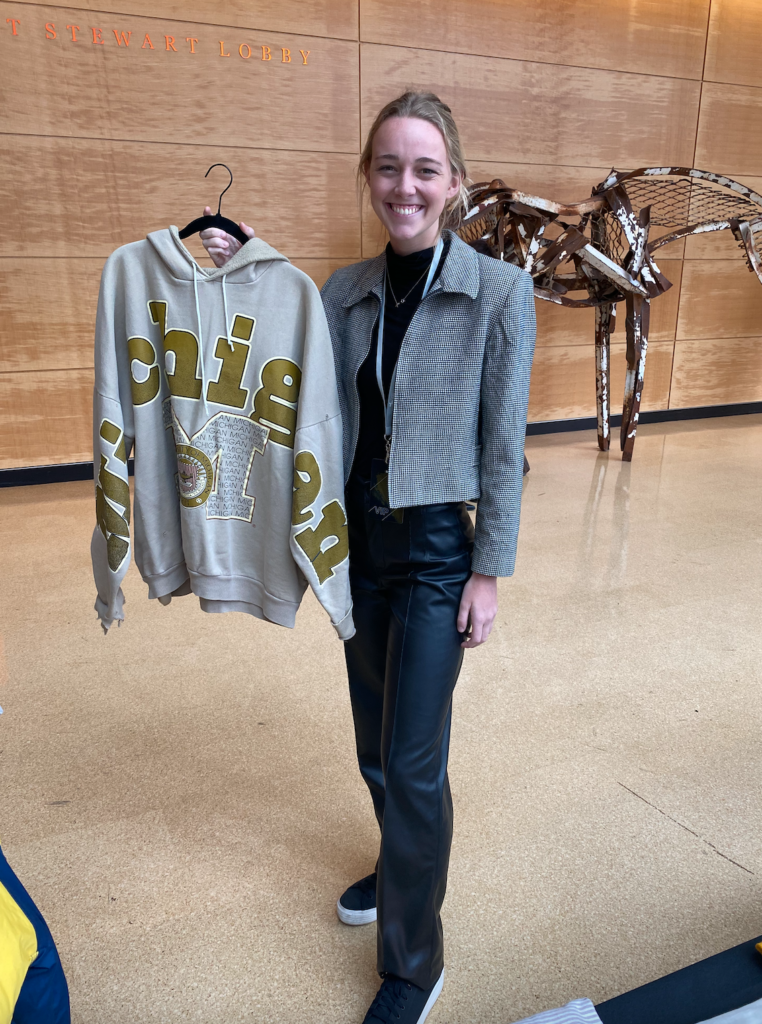 DFN: Who are your best clients? Are they the female students or the male students?
Miars: Definitely the girls. Just because tailgate fashion is more of a priority for them. But all of my gear is unisex so I do sell to both female and male students.
DFN: How do you obtain these great vintage clothing items such as the ones I'm looking at right now in your display?
Miars: I thrift shop all the time. I go 2-3 times a week when I can. I also connect with online resellers through Instagram. Guys that do this for a living will curate bundles for me and send them to me in bulk or I will buy from online resale platforms and work with them as long as the items are second-hand to maintain the sustainability factor.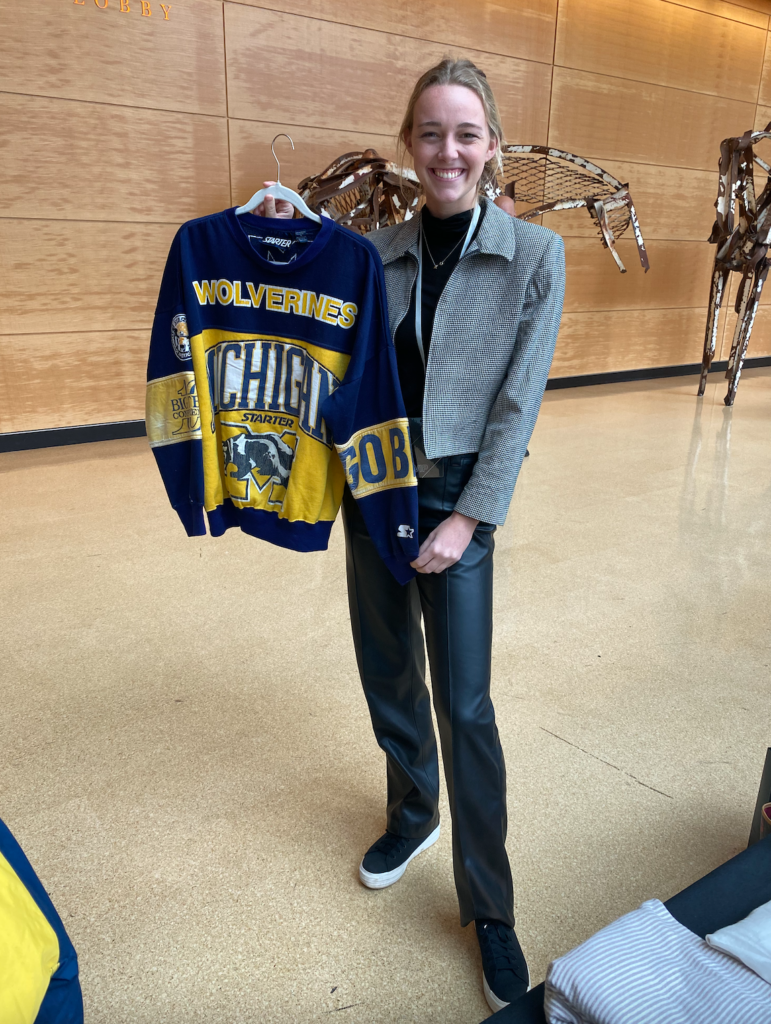 DFN: For our readers, how does one make a purchase if they see an item of yours that they like?
Miars: They can send me a DM on Instagram and we can go from there. Sometimes I do pop-up shops and share those on my Instagram and people can then come shop in person. Soon, I'm hoping to have an online shop available this spring.
DFN: Thank you, Abby.
Miars:  Thank you!
Abby's vintage University of Michigan clothing items can be found on Instagram @umichapparel.
Disclosure – This post may contain affiliate links. By clicking and shopping, you help support Detroit Fashion News and allow us to keep reporting on all things fashionable.