Top Fashion Trends Proven by TikTok
Are you on TikTok? Of course, you are! It seems we are all on TikTok these days laughing at bloopers, enjoying fun dance trends, AND learning a tip or two from fashion gurus and top content creators about the latest fashion trends.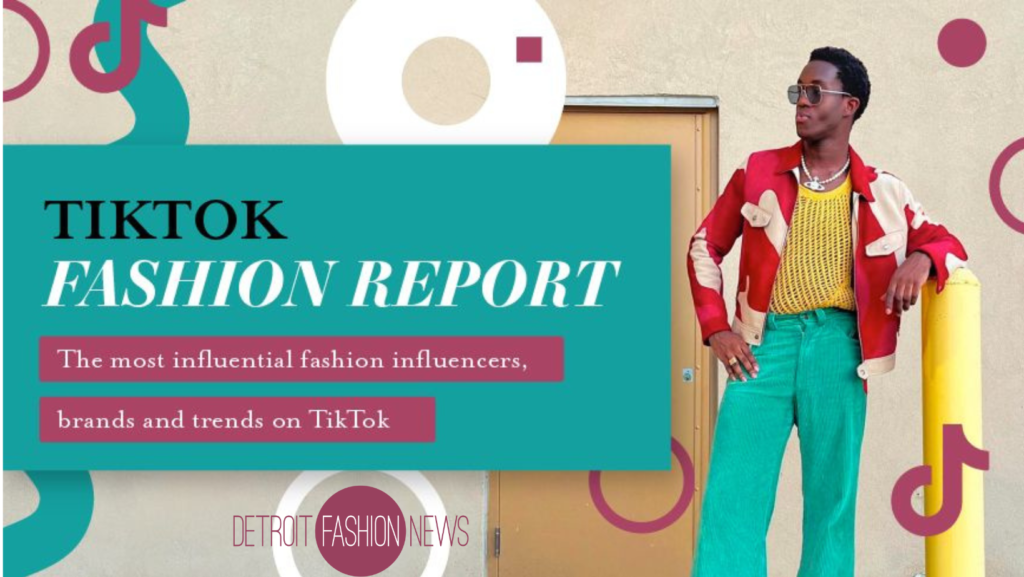 If you're a fashion lover and use TikTok to stay on top of the latest trends, then some of the following info may not surprise you. If you're someone that has a hard time keeping up, I got you. Read on.
Shein currently takes the crown for the most-viewed fashion brand on TikTok with a whopping 31.2 million views!
 It's no surprise Shein is in first place, as TikTokers bulk buy clothes from the online fashion giant for haul videos, and the brand ships to more than 220 countries, too. 
The Shein news may not be a surprise but the corset news might be. Recent numbers are proving corsets are the star of the show when it comes to the most sought-out clothing item on TikTok. Corsets are officially making a fashion comeback with a whopping 3.7 billion TikTok views. The Netflix series Bridgerton is credited with reviving the trend in 2022 with TikTok fashionistas jumping on board with the regencycore aesthetic inspired by the show.
So what about shoes? It's no question Nike Air Force 1 shoes are TikTok's favorite right now. I mean, were they ever NOT a favorite?  These shoes have amassed an incredible 2.2 billion views on the platform and TikTokers love white Air Force 1s in particular as they provide the perfect blank canvas to create their own custom designs.
Another brand we must talk about is UGG shoes. I bet you thought we were done with UGGs. Well, we're not. UGGs are also making another comeback, with 332 million current TikTok views. UGG shoes ranked in fifth place overall in a recent study with their fluffy slippers recently becoming the trend of the moment even on non-winter days.
So where is everyone shopping in person these days? Zara. They're all at Zara! Zara recently showed high stats and is proven to be the second most viewed fashion brand on the platform, with 9.7 billion views. The Spanish fast-fashion brand is the world's largest fashion retailer with more than 2,000 shops worldwide. The key to Zara's appeal is its ability to keep up with
ever-changing trends,
with designs often hitting shelves after only a week or two.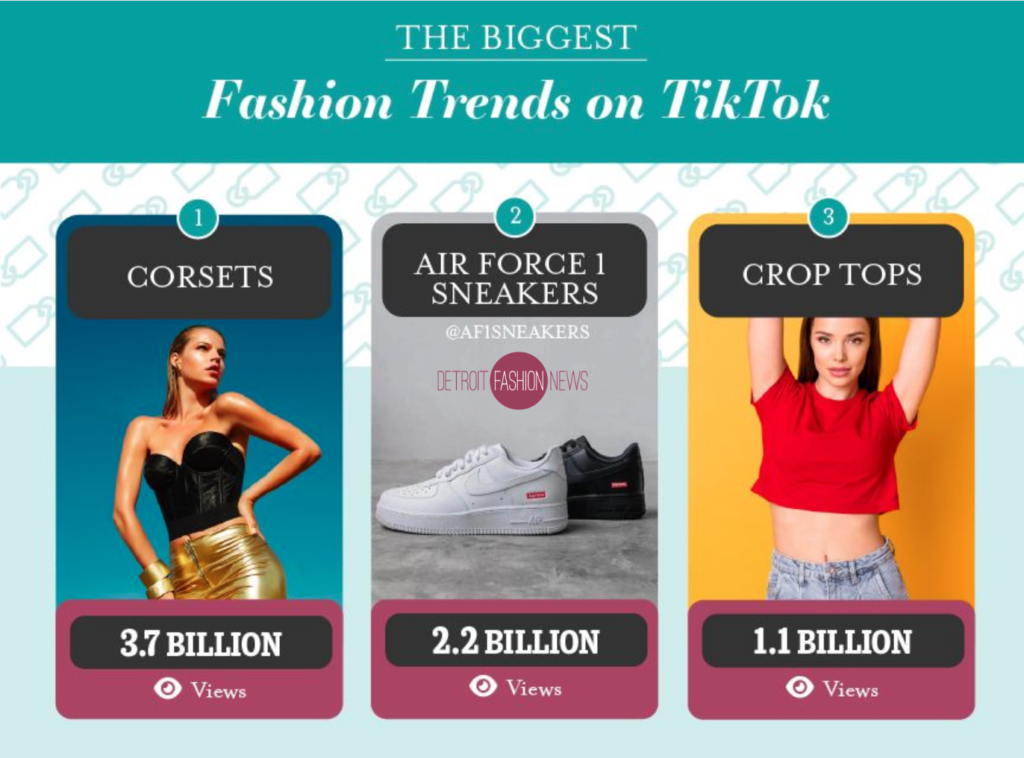 Further Findings and Fun Tidbits:
The latest fashion trend of Barbiecore, influenced by the upcoming Margot Robbie movie, has a whopping 10.3 million views on TikTok, with the hashtag #barbiecoreaesthetic having over 565k views.

Wisdom Kaye (@wisdm8) is the biggest fashion influencer on TikTok with 8.2 million followers. The Houston native shot to fame with his 1970s-inspired looks with a modern twist.

Melinda Melrose (@melinda_melrose)  is the fastest-growing fashion TikToker with 1.3 million followers and 24 million likes on the platform. After appearing in the Netflix show Too Hot to Handle, Google searches for Melinda rose by 25,446.7% in the last year.

Rat & Boa is the fastest-growing fashion brand in a recent study, with 18.2 million TikTok views. Google searches for the British retailer also increased by 121.7% between 2021 and 2022.

Not new but super cute, cut-out dresses are the fastest-growing fashion trend right now with a 195.4% rise in Google searches between 2021 and 2022. This comes as no surprise as they were one of the most sought-after trends of 2021 and this has carried on into summer 2022.
So, there you go! Now you have the full details on what TikTok is bringing to the table in terms of top fashion and shoe trends. You really can't argue with these numbers. It seems we just can't get enough of Zara, Shein, Nike, and Ugg slippers and I'm all here for it!
Disclosure – This post may contain affiliate links. By clicking and shopping, you help support Detroit Fashion News and allow us to keep reporting on all things fashionable.