Ways to Add Ribbon to Your Sewing Project
Fashion is an excellent hobby because you can outwardly express your personality and custom-make clothes and accessories you cannot find anywhere else. If you're looking for ways to spruce up your sewing projects, consider adding ribbon to elevate any clothing item. Try your hand at our following suggestions—there are sew many possibilities!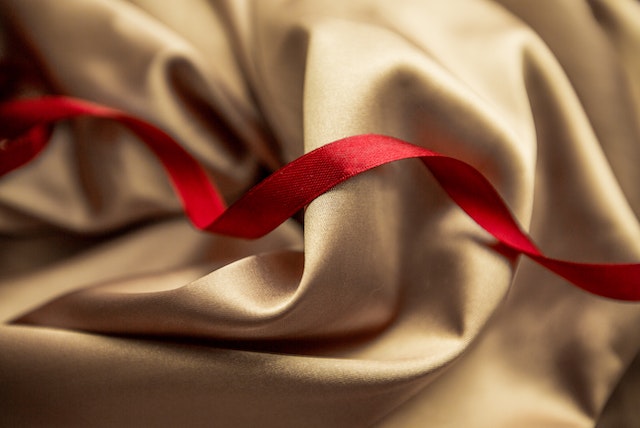 Halter Tops
This top is easy for beginners because, if you don't want to sew an entire garment, you can buy a tube top from the store and add your own finishing touches. Find a ribbon design that matches your taste and sew either end into the top of the shirt to form the halter strap. For an even more trendy style, knit tank tops have become increasingly popular recently—you could attempt to make this type of shirt and add your own twist with ribbon.
Grosgrain Belt
Using grosgrain ribbon in fashion is a must because of its texture and it looks great with any other material. You could sew this ribbon onto a belt you already own or start from scratch. Either option you choose, this lightweight fashion accessory will look great with dresses, shirts, skirts, shorts, pants, you name it.
Embroidered Shorts or Pants
A fun sewing project for your pre-teen (or yourself) is adding embroidery with ribbon to a pair of shorts or pants. You can sew a colorful ribbon to the seams in the pockets on the front or back. This gives the shorts a pop of color and style that is subtle yet classy.
Tutu Skirts
One of the best items to dress up in you were younger was the tutu skirts because they made you feel like a princess. Adding ribbon to the tulle or along the waist of the skirt will enhance the clothing item and make dress-up and play even more fun. You could also add more color and spice to the tutu by sewing fringe ribbon pieces to the bottom of the skirt.
If you're an expert at sewing your garments, try starting these ideas from scratch, you might surprise yourself. Clothes you buy from the store are perfectly fine, but adding ribbon and other accessories to your items allow you to be totally unique. How would you add ribbon and style to your wardrobe?
Photo – Victoria Emerson
Disclosure – This post may contain affiliate links. By clicking and shopping, you help support Detroit Fashion News and allow us to keep reporting on all things fashionable.