Gucci Announces Opening of New Detroit Store
Gucci is now joining H&M, Lululemon, Warby Parker, and Nike by opening a permanent store in downtown Detroit. Yes, you heard right. Gucci is now in downtown Detroit. It sounds so good, we don't mind saying it twice!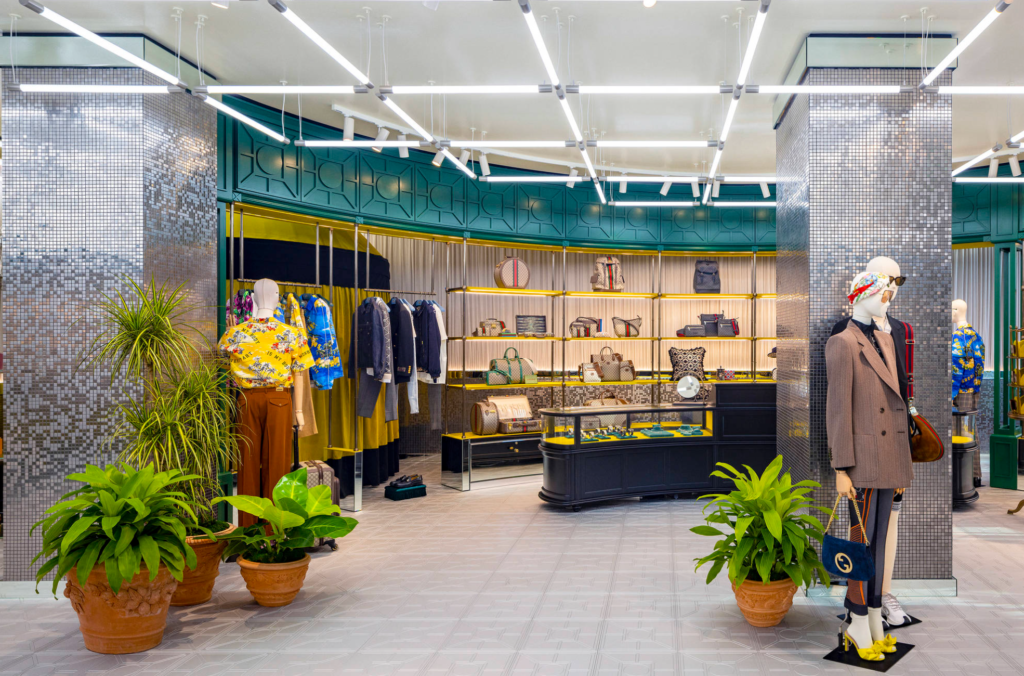 Gucci's new store located on Library Street in downtown Detroit is now open for business and ready to please Gucci lovers with a wide collection of men's and women's ready-to-wear and accessories, jewelry, watches, and Gucci Décor.
Gucci has had a strong focus on the city since the Gucci North Americas Changemakers program in 2019. In addition to pushing for stronger representation in the fashion industry through building relationships with Detroit-based nonprofits, designers, and students, Gucci is also locally known for collaborating with Tommey Walker, the visionary behind Detroit Vs. Everybody.
Building on its multi-year connection with the city, Gucci is thrilled to be one of the first global luxury brands to open in downtown Detroit with a permanent place covering 3,500 sq. ft. of pure luxury. The new Detroit location blends the historic architecture of Library Street with the spirit of the luxury House of Gucci. The boutique features restored glass tiles and geometric metalwork on the façade that is carried throughout the interior. Custom patterned monochrome floors mirror the geometric paneling from the façade, producing decorative three-dimensional effects, and harmoniously integrating with the shape of the cylindrical light fixtures. The result is a space that entices, surprises, and feels personal to Gucci.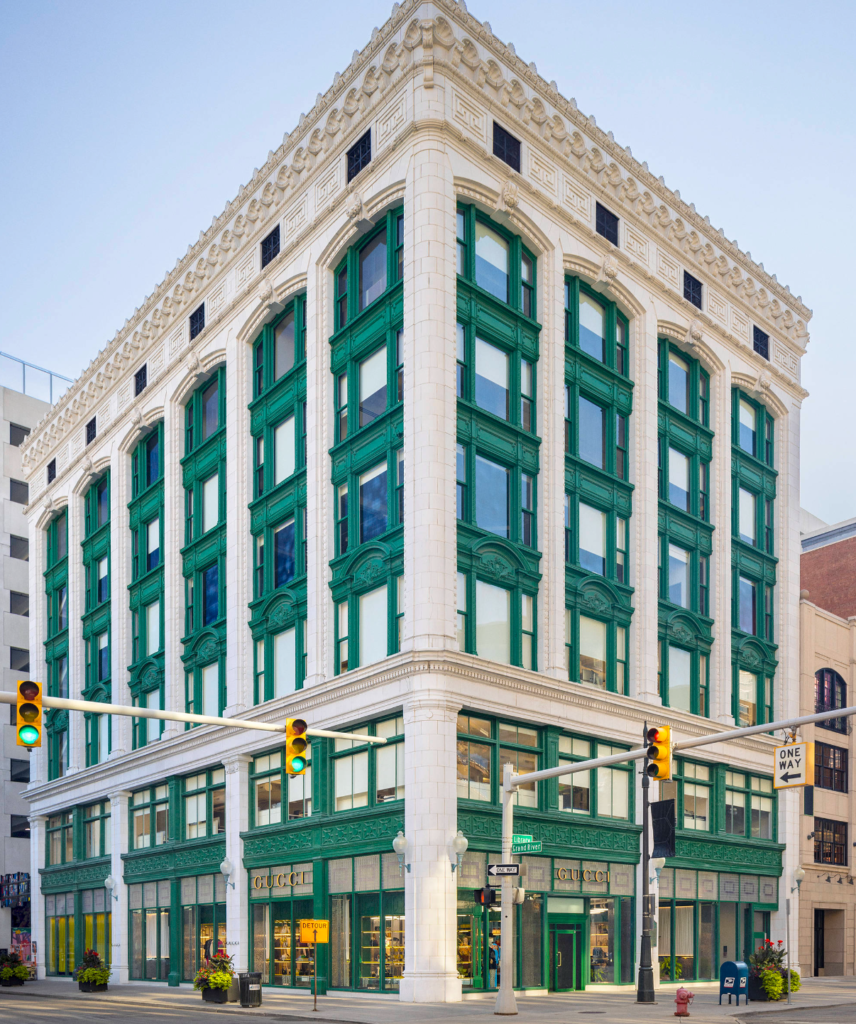 To honor Gucci's new permanent home in the city, Gucci Changemakers commissioned critically acclaimed poet and native Detroit-er Jessica Care Moore to penan original poem reflective Gucci's mission within the city of Detroit. A stanza will be hand painted on the façade of the Siren Hotel for the community to enjoy so be sure t check it out when you visit the hotel.
In September, to celebrate the opening and Detroit Month of Design, Gucci will continue its pioneering partnership with one of the most diverse and creative cities in the world by launching the second chapter of the collaboration with Detroit designer, Tommey Walker, and his homegrown label, DETROIT VS. EVERYBODY.
The second iteration of the collaboration returns with custom DETROIT VS. EVERYBODY patches featured on Gucci's Off the Grid collection. The Off the Grid line was created to support the House's vision for circular production that uses recycled, organic, bio-based, and sustainably sourced materials. The collection will include a baseball hat, backpack, and belt bag, all to be sold exclusively at the Detroit store beginning in September.
Disclosure – This post may contain affiliate links. By clicking and shopping, you help support Detroit Fashion News and allow us to keep reporting on all things fashionable.