Lola Lucania Black: Lucania Lavish Couture – An Exclusive Detroit Fashion News Interview with DFN's Shannon Lazovski.
Many people simply don't know, Michigan has a long list of talented fashion designers and a flourishing fashion community right here in the mitten state.
That's why I make it a point to share the "who's who" in the Michigan fashion scene and enjoy sharing their meaningful stories. With that being said, I'd like you to meet Lola Lucania Black. When I first saw her at Michigan Fashion Week a few months back, I thought to myself, "I haven't seen this gorgeous model before." But she wasn't a model – she was a featured designer.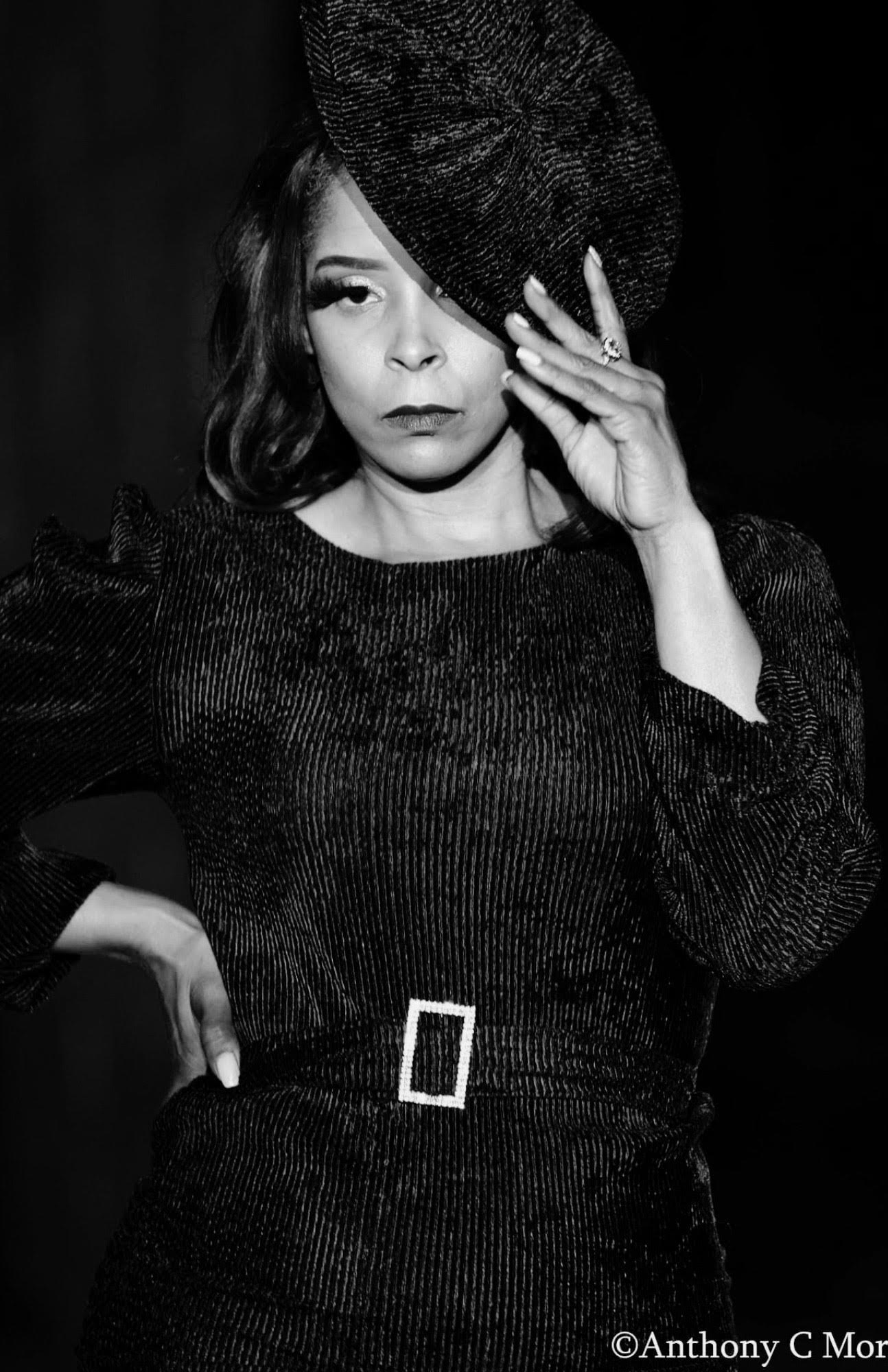 When Black enters the room, she owns it. And her beauty is strong yet breathtaking. But Lola isn't just a beautiful woman – she's a designer. A very talented one that thinks outside of the box. Black is a couture fashion designer, who is self-taught with a whole lot of talent and the desire to succeed. And, she's got people talking.
Check out her story below and please, do yourself a favor and pay attention to her extravagant one-of-a-kind designs in the photos. You haven't seen a Michigan designer create like this before.
Lola Lucania Black: Lucania Lavish Couture – An Exclusive Detroit Fashion News Interview with DFN's Shannon Lazovski.
DFN: Thank you for joining us today, Lola.
Black: Hi Shannon, thank you for taking the time to increase awareness related to my brand.
DFN: Of course! Tell us about your fashion brand and how you started.
Black: Lucania Lavish Couture was launched on March 20, 2021. As a self-taught
designer, my brand arose out of sheer necessity. During the height of the pandemic when I was not working as a nurse, the social isolation became mentally overwhelming. I begin to crave something to occupy my free time and my restless mind.
In 2020, I received a new Singer sewing machine as a gift. But, there was only one problem. I had no idea how to use the machine or sew. After approximately six months and countless YouTube sewing videos, I created my first design. It was constructed solely from an old bra and a tablecloth. Needless, to say it was not my finest work. I still have it in the closet of my studio to remind myself how far along I have come.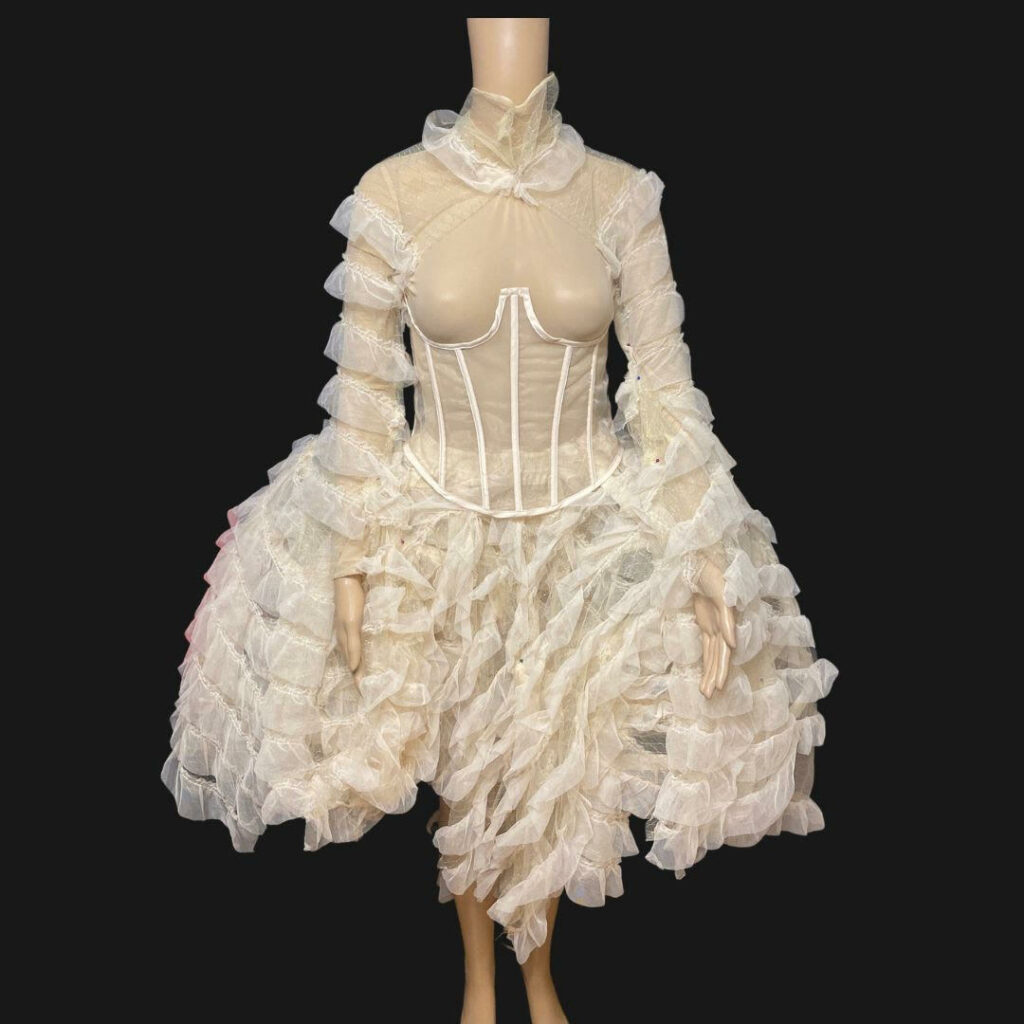 DFN: What is your main focus when designing for Lucania Lavish Couture?
Black: My focus, when creating a design, is to manifest an elegant, creative aesthetic
that is functional. I aspire to create a garment my clients can wear and more
importantly they are excited to wear.
DFN: How would you describe your designs?
Black: Lucania Lavish is an haute couture clothing line that embodies classic beauty with modern sensuality. Our exclusively designed garments are custom fit to your measurements.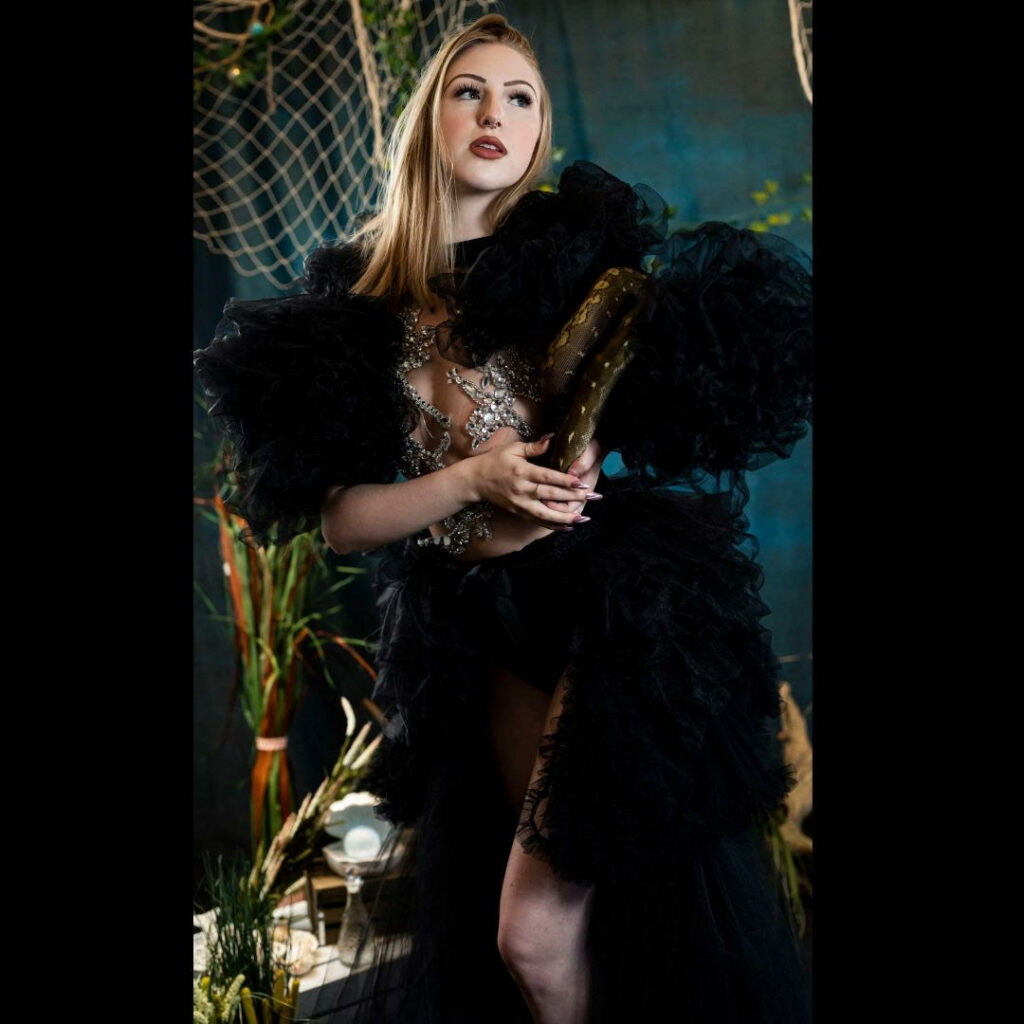 DFN: Where would you like to go with Lucania Lavish Couture? Do you see yourself designing for plays and movie sets, the runway, or for boutique sales?
Black: The sky has NO limit when it comes to Lucania Lavish Couture. It is a forever-evolving brand that soon will have global recognition. We have received some great traction thus far, in a very short amount of time. I was recently accepted to the Amazon Black Business Accelerator program, with the privilege to sell on Amazon. The Lucania Lavish Couture Ready to wear collection will launch this holiday season.
DFN: That is wonderful! Congratulations! Who or what inspires you to design?
Black: I have a profound respect for fashion. I have never been one to follow trends, even in my personal life. Honestly, if I like it, then I wear it. That is the exact thought process that I elicit when designing my personal collections.
DFN: What type of client do you design for?
Black: Just like Whitney Houston said, "I'm Every Woman." My clients are seeking an elegant experience, that results in a beautifully collaborated garment. During our private consultation, we discuss style aesthetics, personal preference, designer discretion, and concept creation.
DFN: Great, great song. Btw, congratulations on a great show at Michigan Fashion Week! What was your favorite moment at the event?
Black: Thank you, Shannon, and kudos, to the Michigan Fashion Week for producing a dynamic show that boosted Detroit's Best Designers. It was amazing to be a part of an event that highlighted extraordinary talent, from models, designers, photographers, stylists, dancers, and media specialists. My favorite part of the show is always backstage! I thrive on the fellowship and love what occurs behind the scenes. The guests and media get to see the finished product coming down the runway. But the magic occurs on the other side of the curtain preparing for the show. The energy and love that flows backstage should really be the center of
the show.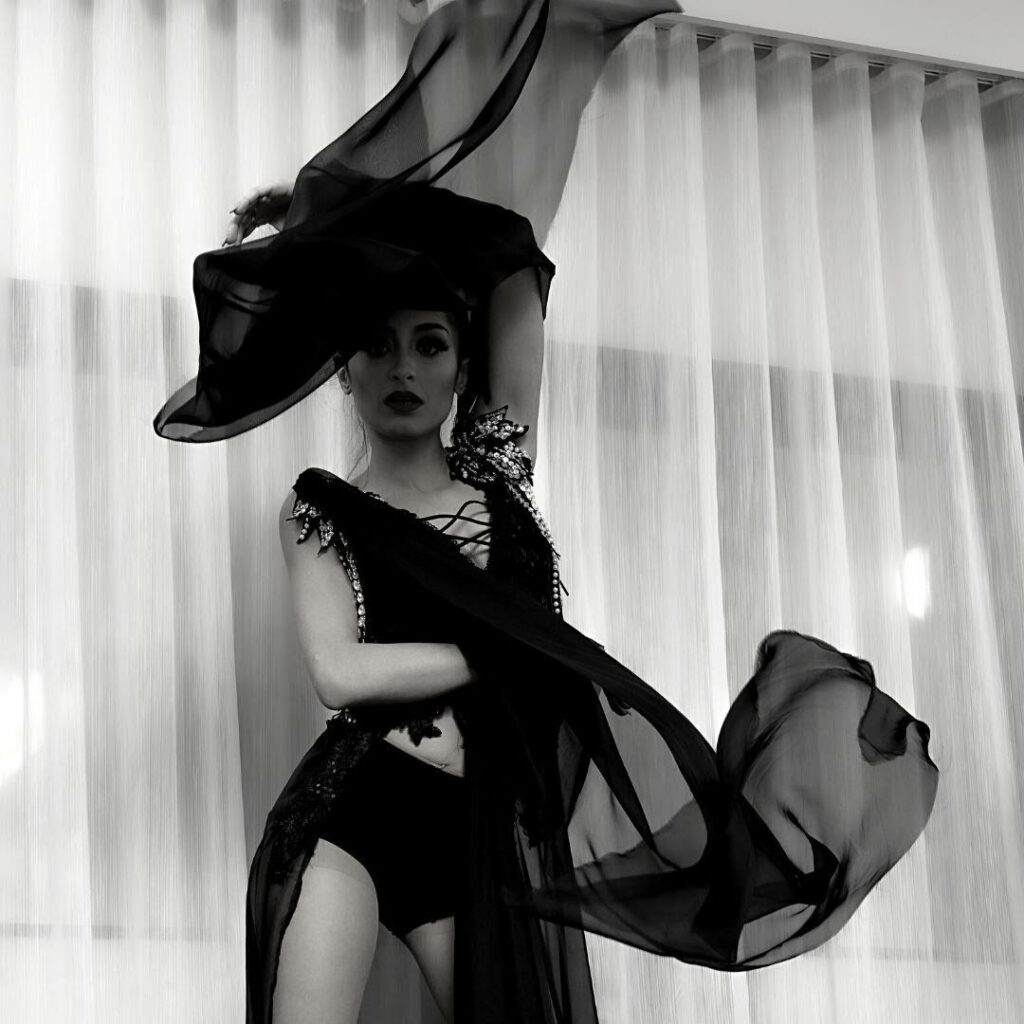 DFN: What do you have planned next? Will we be seeing more of your designs on the runway again soon?
Black: Absolutely! I am pleased that I have received my invitation to "Flying Solo" Paris Fashion Week 2023. As you know, thousands of applicants apply but few are chosen. When I initially received my invitation, I thought I was being "punked." Well, all I can say now is, Paris are YOU ready for Lucania Lavish Couture? LOL
DFN: Paris has to be ready! Congratulations! This is wonderful news. Good luck to you in Paris! As far as here at home….how do you feel about the current state of the Michigan fashion community?
Black: In one word, Anxious. Michigan is on the rise to become one of the fashion Meccas of the world. One reason is the resilience of our models, they are supportive and committed. With Gucci breaking ground and opening its doors on our soil, I am anxious and excited to see it flourish to the top place in the fashion industry it truly deserves.
DFN: Tell us a little something fun about yourself. Do you have any hidden talents that no one knows about?
Black: I would not consider it a hidden talent, but I love to dance. As soon as the music starts, so do my rhythmic feet. I often move my furniture to increase my
gliding space across the hardwood floors in my home. I can dance for hours alone in the comfort of my home, but my favorite genre is ballroom dance.
DFN: How can we support your brand and where can our readers purchase your designs?
Black: For booking, you can visit my website at https://www.lucanialavishcouture.com. Guests can also use the link to subscribe to our monthly newsletter and receive information related to new product releases and upcoming events.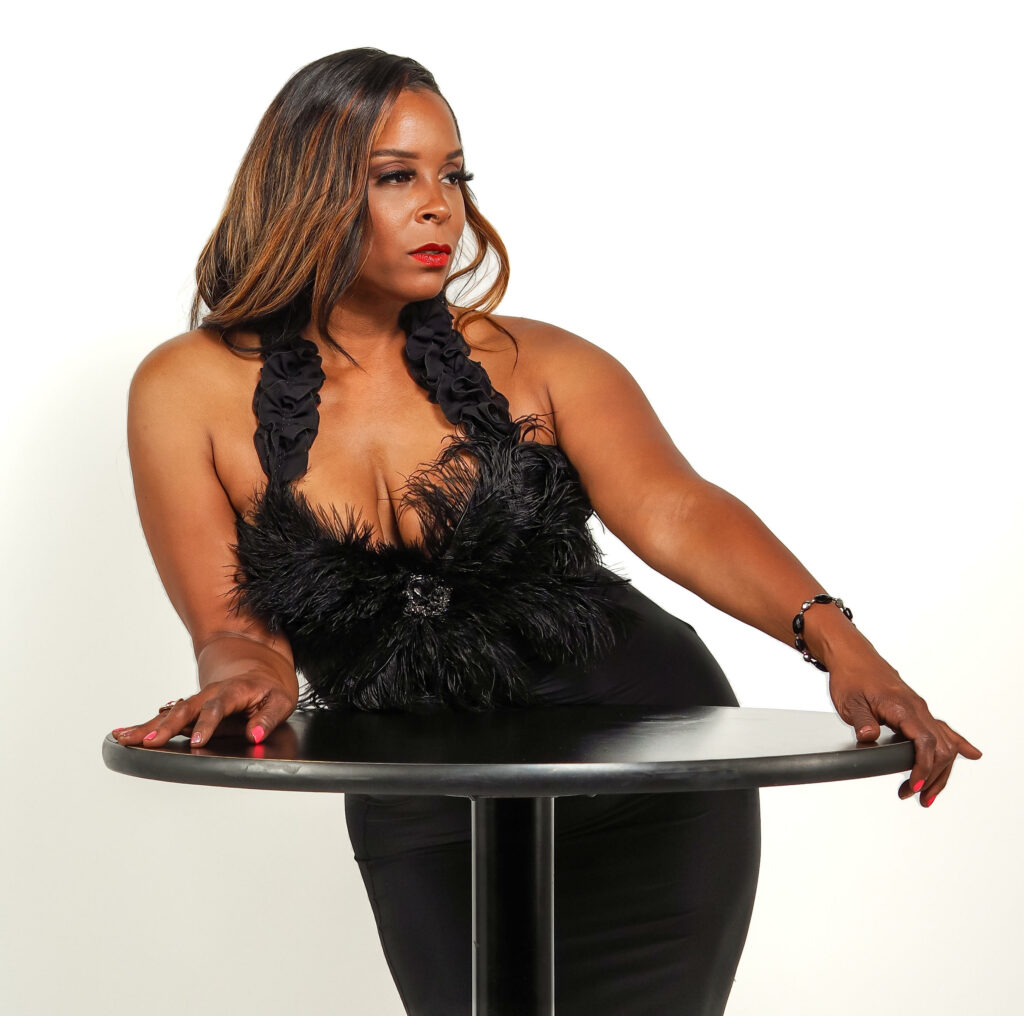 DFN: Perfect. Thank you, Lola. We appreciate your time and your talent! We can't wait to see more of you in the Michigan fashion scene.
Black: Thank you so much, Shannon, I love to see the impact that you have on our fashion community. Please continue to increase awareness and spotlight our local talent. Lavishly yours, Lola Lucania Black – Lucania Lavish Couture
DFN: It is my pleasure! I sure will.  Thank you, Lola.
Lucania Lavish Couture can be found on Instagram @lucania_lavish_. If you would like to view Lucania Lavish Couture's show at this year's Michigan Fashion Week, you can find our finale walk video showcasing her featured designs on DFN's Instagram reels @detfashionnews.
Cover Photo – Anthony Morgan
Disclosure – This post may contain affiliate links. By clicking and shopping, you help support Detroit Fashion News and allow us to keep reporting on all things fashionable.