Designer Spotlight Interview with Shalandria McGlown of Hot Commodity Eyewear
Shalandria McGlown knows the importance of a good fashion accessory. Especially when it comes to sunglasses and optical frames. As the owner of Hot Commodity Eyewear in Detroit, Michigan, McGlown is exceeding expectations and making a name for herself in the Michigan fashion community with the hottest eyewear in town. From oversized square frames to blinged-out aviators, Hot Commodity Eyewear is changing how we see eyeglasses by bringing big styles we simply cannot pass up.
Her success didn't happen overnight though. McGlown has been finessing her dream for over ten years and she isn't about to slow down. In fact, with Miami Swim Week just behind her and Paris Fashion week just ahead, we have a feeling you're going to be seeing more of McGlown, and her fashionable glasses. Take some time to get to know her in our exclusive Detroit Fashion News interview below.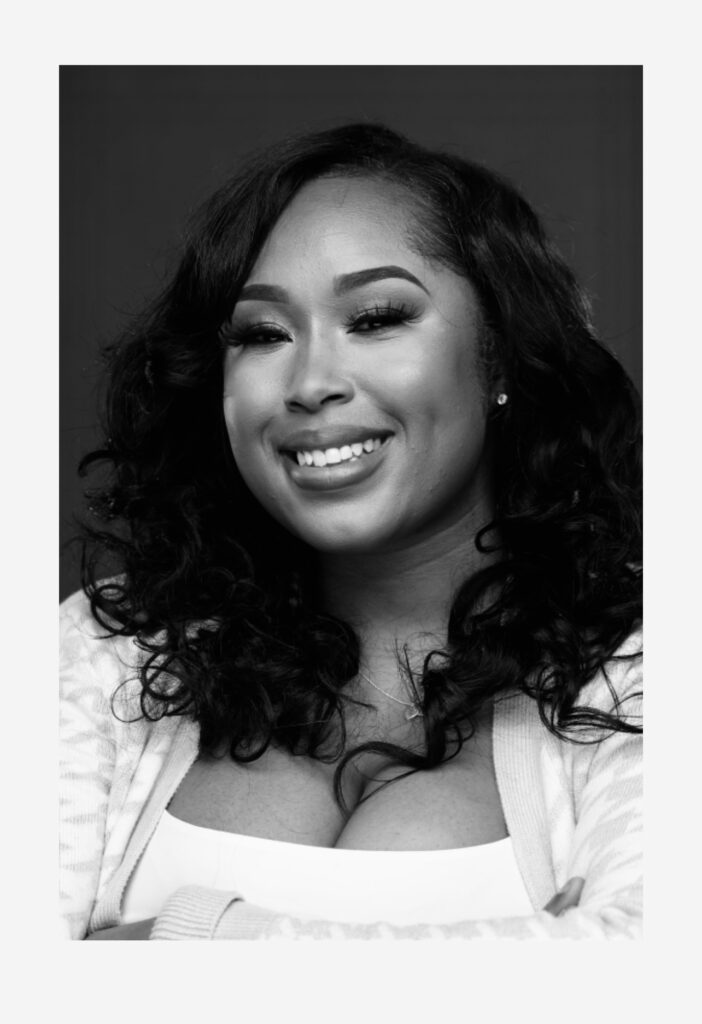 Shalandria McGlown: Hot Commodity Eyewear Interview
DFN: Hi Shalandria, thank you for joining us today! Tell us about Hot Commodity Eyewear and how you got started.
McGlown: Thank you. Back in 2011, I realized fashion and eyewear were my love languages. Why not blend them together and make a living doing what I love?! We specialize in men's eyewear, women's eyewear, and coming soon, children's eyewear. Still making my childhood dreams come true in the fashion industry. Excited and ambitious to share my vision in the eyes of others.
McGlown: The categories are sunglasses and optical frames. Our customer seeks to be fashionable, vibrant, with visionary style, and a class act. Pushing the boundaries with style that is unapologetically authentic.
DFN: Please tell us about your eyewear designs. What styles are hot right now?
McGlown: Our collection reflects this year's sunglasses trends. It includes both old school, large cat-eye sunnies as well as modern takes on them. American glamour is in an all-time full effect with eyewear trends. We're currently seeing bigger, thicker, and bolder shapes really coming to the forefront of eyewear trends.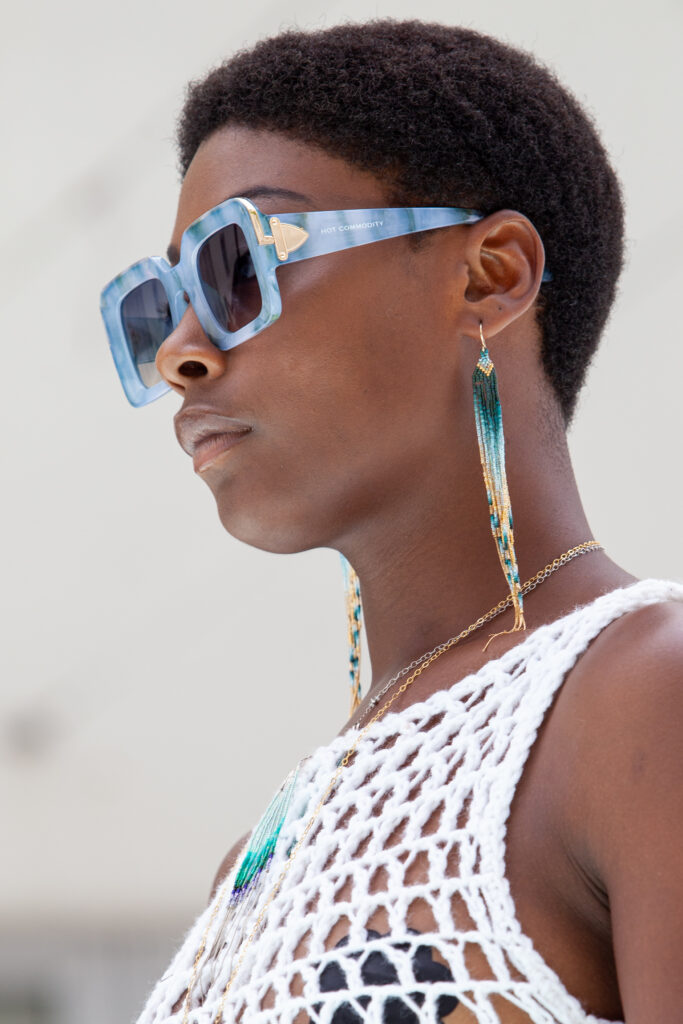 DFN: What are your price points and how can our readers make a purchase and support you?
McGlown: Our price points mostly range from $45.00-$150.00. We are located online at www.hotcommodityeyewear.com. Our in-store location is 19222 W. McNichols Suite A, Detroit, MI. 48219.
DFN: Congratulations on Miami Swim Week. How did it feel to have your designs on the runway in Miami?
McGlown: It felt so good to live my truth. My childhood dream was to be a fashion designer. Just to see my collection on the runway and walk into my destiny felt unreal at one point. However, I've worked for 10 years to make that moment happen.
DFN: What was your best takeaway or favorite moment from Miami Swim Week?
McGlown: My overall takeaway was the designers and models. They had so much information and opportunities for me. It felt amazing to be around like-minded people.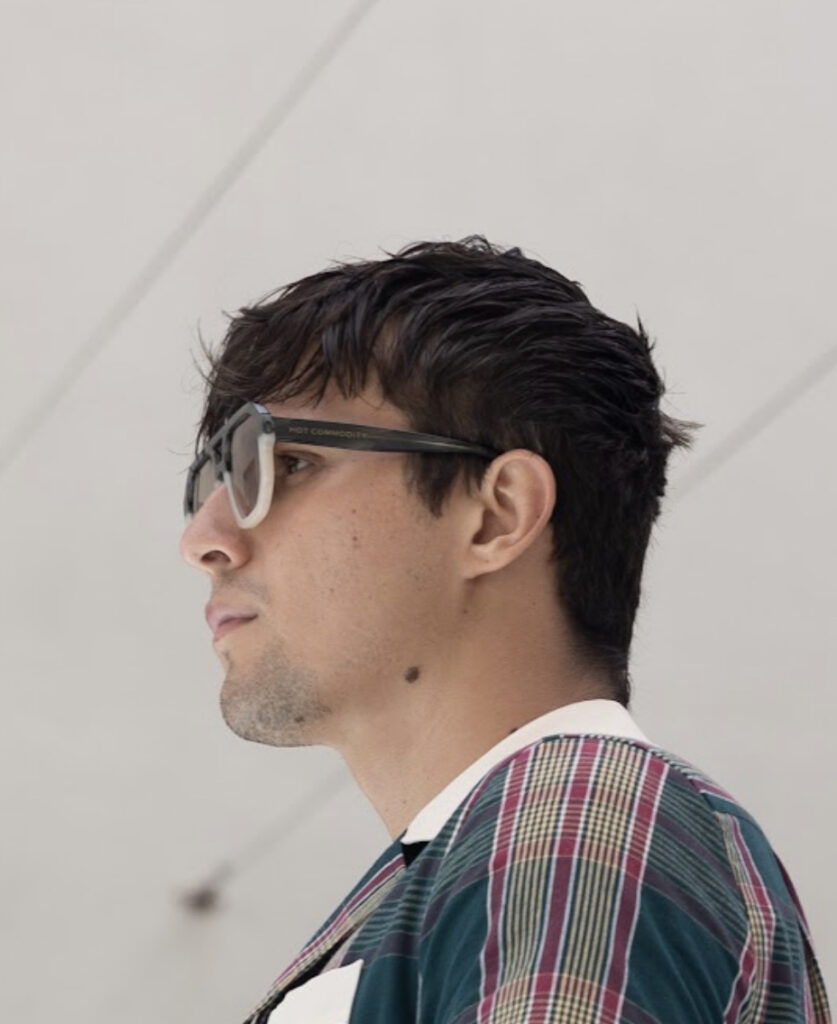 DFN: Will you be participating in any upcoming fashion shows or do you have any big events coming up that we can share?
McGlown: We are preparing for Paris Fashion Week next year, February 2023. This opportunity is one that must be planned with my full attention.
DFN: Thinking back, was there someone in your life that supported you and/or inspired you to start your business? Who was it and how did they support and encourage you?
McGlown: My cousin Simia and I had the dream of having a shoe and sunglass line. We refocused and started Hot Commodity EyeWear by adding crystals to the glasses in 2009. However, she had new business goals and I continued the dream with full control of the brand in 2011. Starting a company alone isn't easy. My friend Toni Porter became a business owner around the same time. We both had similar stories. When it comes to inspiration, it's important to stay consistent. Toni is my go-to.
I am self-driven to make a high-profile name for my community. A legacy for my family. Lastly, I'm proud to present a quality eyewear collection as a woman of color in Detroit, Michigan.
DFN: What type of advice do you have for those out there that want to start a fashion business of their own but are afraid to try?
McGlown: I added optical frames because it was necessary and essential. I didn't have the working capital to do so. However, it pushed my business to another clientele, showing growth doing my worst time in business. If you can't count on anyone just know you are your best asset. The pandemic has shown me that digital marketing is so important. It helps with reaching out to customers globally.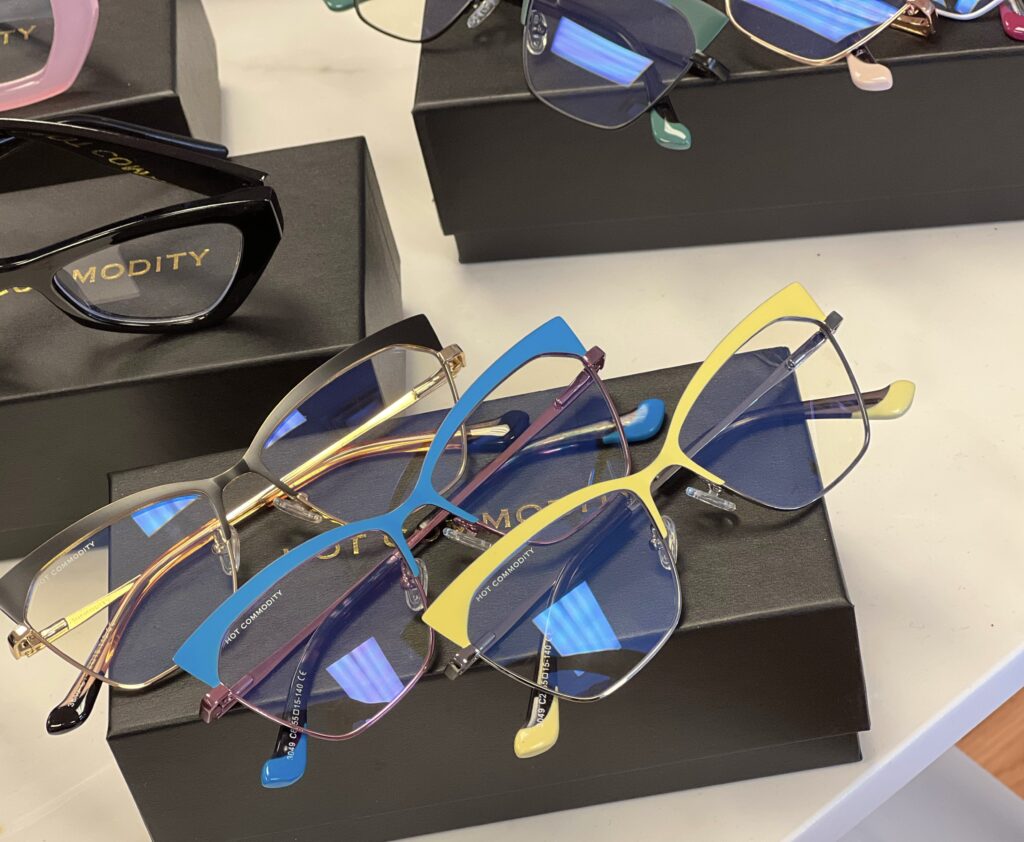 DFN: Where do you see Hot Commodity Eyewear in the next five years? What are your future plans for the brand? 
McGlown: I'm working on a collaboration with an optical store in Tennessee and I'm expanding the collection in Fryer's New Look Optical in Highland Park, Michigan. Hopefully walking the runway in Milan Fashion Week 2024-2025.
DFN: Thank you, Shalandria. It's been a pleasure. We wish you the best of luck! Thank you for being such a positive role model within the Michigan fashion community.
McGlown: No, thank you! Thank you for the opportunity to share my brand with more people.
To support Shalandria and Hot Commodity Eyewear, please follow her on Instagram @hceyewear and on Facebook at Hot Commodity Eyewear LLC. Guests can shop online at www.hotcommodityeyewear.com.
Photo Credits: Ricardo Thornton from RT. Studios, Detroit MI, Getting Images UK, Mariya Nicole Productions NYC, and Weston Mosburg NYC.
Disclosure – This post may contain affiliate links. By clicking and shopping, you help support Detroit Fashion News and allow us to keep reporting on all things fashionable.