Ethical, Elegant, Versatile: Revir
An Elegant Way of Living, An Elegant Way to Dress. Revir is Exactly What Your Wardrobe is Missing. 
The Michigan fashion brand that sits comfortably in its new home on the corner of Griswold St. and Cady St., downtown Northville, Mi., is owned and operated by Founder and Designer, Rebecca Grewal. Locally known for owning and running Michigan Fashion Prot0, a fashion design, and production facility in Lansing, Michigan, Grewal finally decided (back in 2020) it was time to bring her own designs to the quaint town of Northville adding a little luxury to the neighborhood. What is the brand you ask? It's luscious. It's cozy. It's stylish. It's Revir.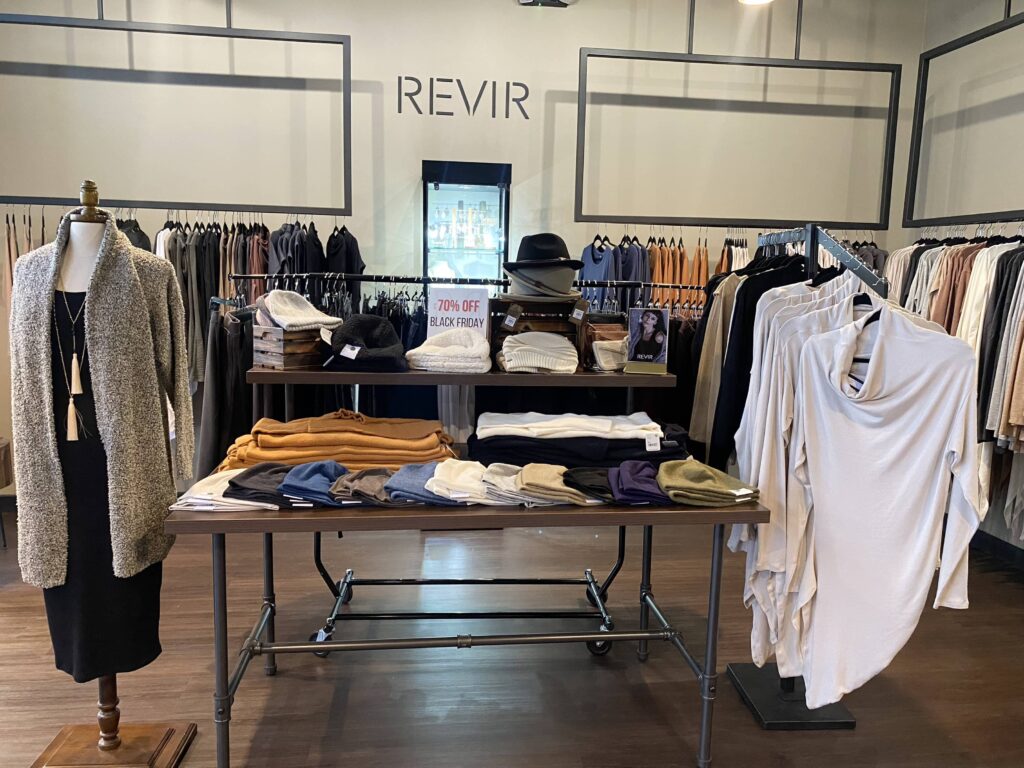 Rebecca is not new to fashion. Designing. Nor, is she new to the business of fashion. Since 1999, she's been creating and designing, launching collections, and collaborating with some of the most respected brands in the industry. Not only is she designing beautiful clothing for those who love a stylish look but she's raising the bar with eco-friendly materials and practices leaving her clients wanting more.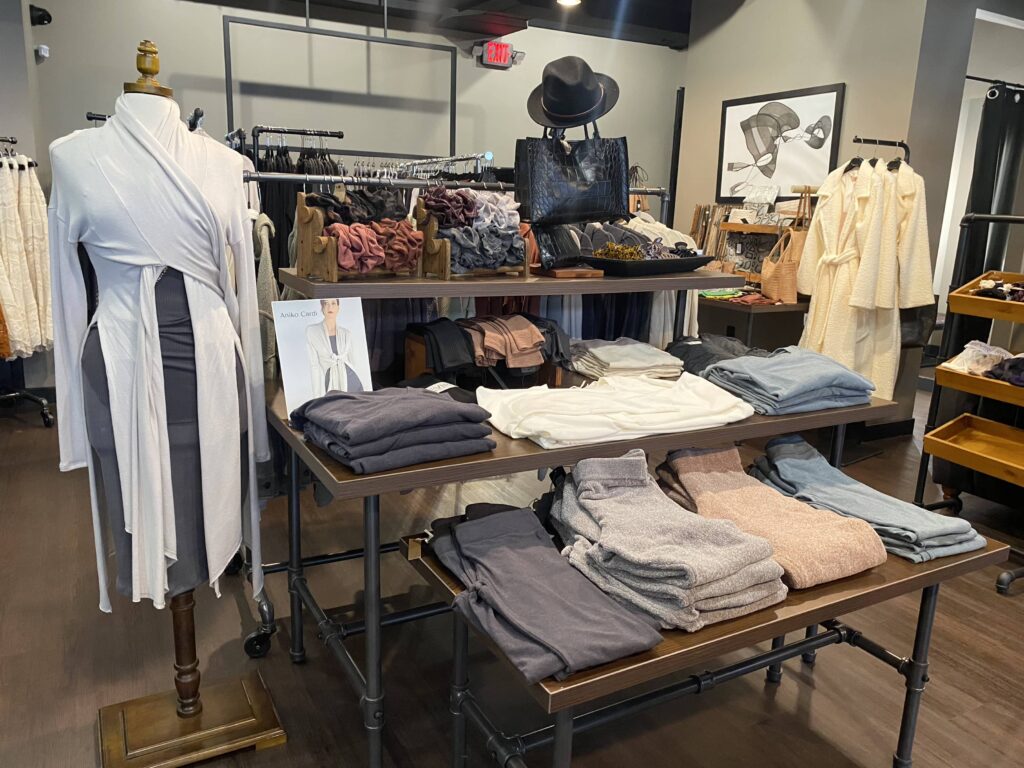 Revir is timeless, easy to wear and travels well. Revir sweaters and wraps can be worn at the pool over a bathing suit, or they can be worn off the shoulder with a delicate Revir slip dress during a romantic, candlelit dinner. In the winter, Revir sweaters add a little sexy and a lot of sensual warmth to any ski hill outfit. The Aniko Cardi and the Drea Sweater Top, just to name a couple, can be worn in ten different ways for ten different occasions. They are just that versatile.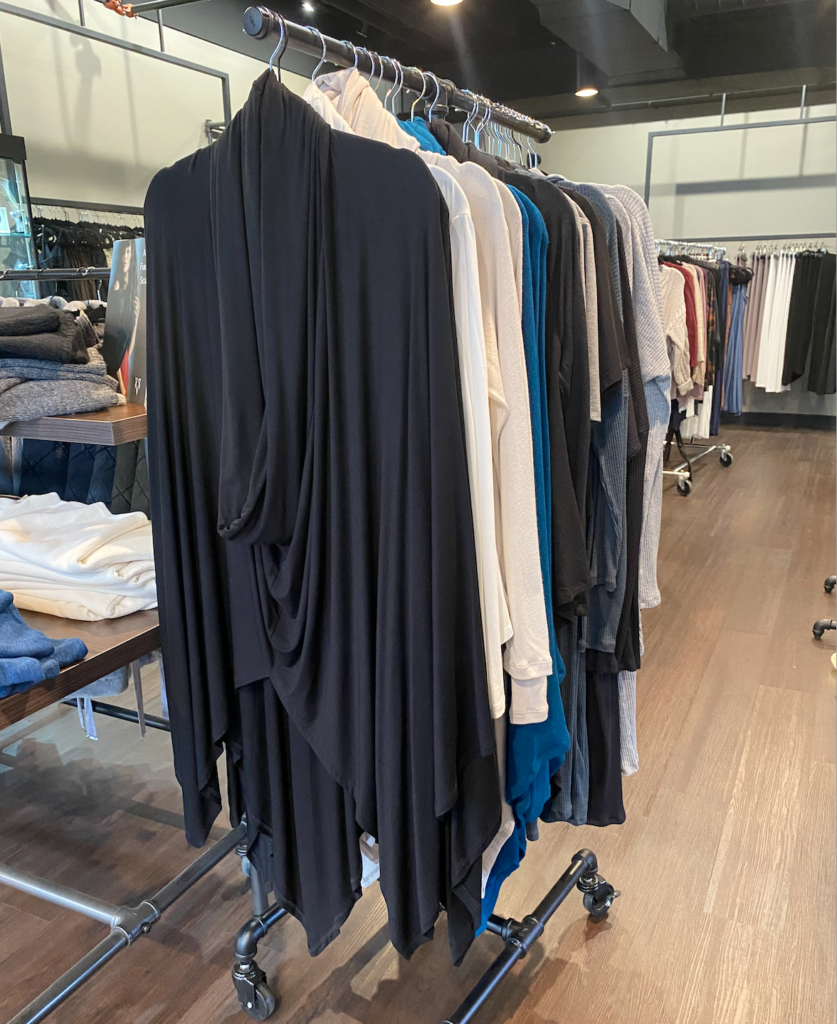 The Revir boutique located at 345 E. Cady St., in Northville also collaborates with some of the best fashion brands around and offers beautiful home goods, jewelry, cold weather accessories, hair accessories, handbags, and fashion finds from leading brands that match the Revir vibe perfectly. Shoppers who visit can also shop designs from Hello Nite, Free People, Scandal Italy, Amelia Rose, Eleven 44, Adawas and many more.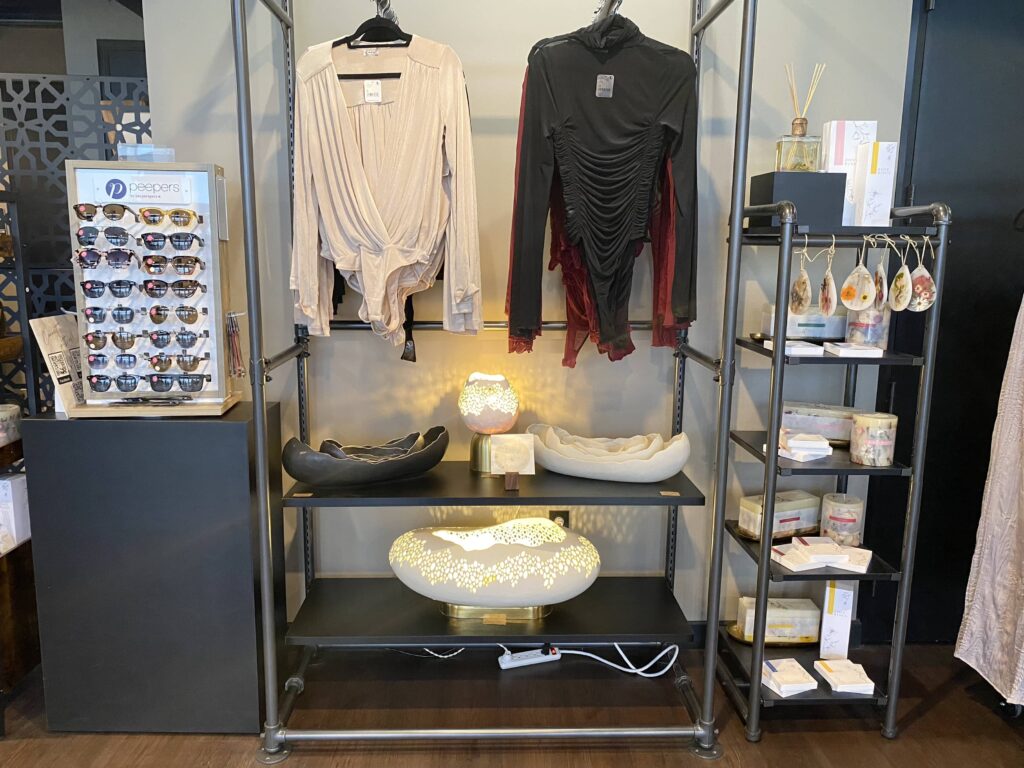 Whether your relaxing after yoga or getting cozy with a good book on a snowy Sunday afternoon, Revir's soft fabrics will help you relax in both scenarios. Revir also offers beautiful artwork, bowls, and soft lighting options to help deepen that relaxation with their kate tremel clay pieces.
After shopping Revir, guests are also invited to the calming ambiance and good eats from Mithai & Chai, an Indian Food Cafe next door.
Shopping Revir is a full experience. Grewal's vision is delightful and unique, just like her beautiful clothes.
Would you like to win a $25 gift card to Revir? Post a photo of yourself in your favorite Revir style, tag @RevirUSA and use #InMyRevir for a chance to win.
Keep up with Revir's sales, product launches, and announcements by following them on Facebook, Twitter, and Instagram @revirusa.
Disclosure – This is a collaborative post & may contain affiliate links. By clicking and shopping, you help support Detroit Fashion News and allow us to keep reporting on all things fashionable.