Prom Dresses: Trends You Need to Try in 2023
The Perfect Dress Can Make the School Dance Experience Magical! 
There are so many prom dress choices, but only so much time to shop. How should you choose? How will you know what's on trend? It's time to stop panicking because we've got you covered. These are the trends you'll see in prom dresses in 2023.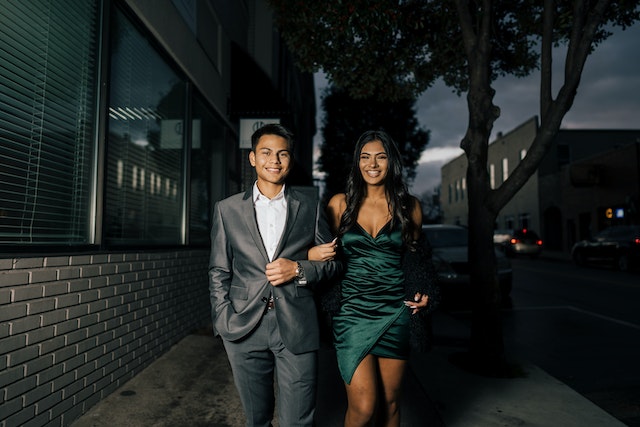 Glow Bright Like a Neon Light
If bold and bright are your style for a prom dress, you're right on the trend! These eye-popping hues are popular, and you're sure to see them everywhere in stores and online. Look for bright pink, fluorescent yellow, lime green, and more. Neon dresses kick up the fun and wow factor of prom. You'll pack a powerful fashion punch if you wear a brightly colored neon gown.
Corset Prom Dresses
Are you looking for something sexy and on-trend for prom? The corset prom dress is the right pick for you! These gowns create a flattering figure for every young woman who wears one, as they enhance your curves in the best way possible.
If you're worried about finding a gown that supports your bust, this trend is perfect. It will give you that extra lift and help you need. Opt for a mesh corset dress to keep you comfortable all night long. The sheer, breathable fabric will allow the air to flow and keep you cool.
Sparkle and Shine in Sequins
If you believe that the sparklier a dress is, the better it will be, then this trend is for you! You'll find everything from patterned sequins gowns to dresses completely covered in sequins. Ensure you complete the look with bedazzled shoes and accessories.
The bejeweled design is available on long or short prom dresses. There are advantages to either length style; pick which you prefer. Many people prefer long prom dresses, and there are things to expect when wearing them, but short prom dresses are also an excellent option.
Showing Some Skin With Cut-Out Dresses
Ready to go bold and daring at prom 2023? You'll see dresses with unique cut-outs on the bodice, sides, back, and midriff. Don't ditch the trend if you're not comfortable showing skin. Designers created cut-outs lined with nude mesh or embellished with beading to provide coverage. This way, you'll stand out in the crowd!
When you're ready to shop for your prom dress in 2023, reference this blog to keep up with the trends. No matter what you wear, you'll look stunning!
Photo – Juan Vargas
Disclosure – This post may contain affiliate links. By clicking and shopping, you help support Detroit Fashion News and allow us to keep reporting on all things fashionable.