Lia Massey: Lia Gabrielle Designs, an Exclusive Detroit Fashion News Interview
Finishing up her studies at Michigan State University, Lia Massey is the creator and designer of her own fashion brand: Lia Gabrielle Designs. She focuses on creating avant-garde, unique pieces that she dreams of one day being worn by celebrities to red-carpet events. Most of her inspiration for her pieces comes from surrealism and dreams, along with just looking at fun fabrics.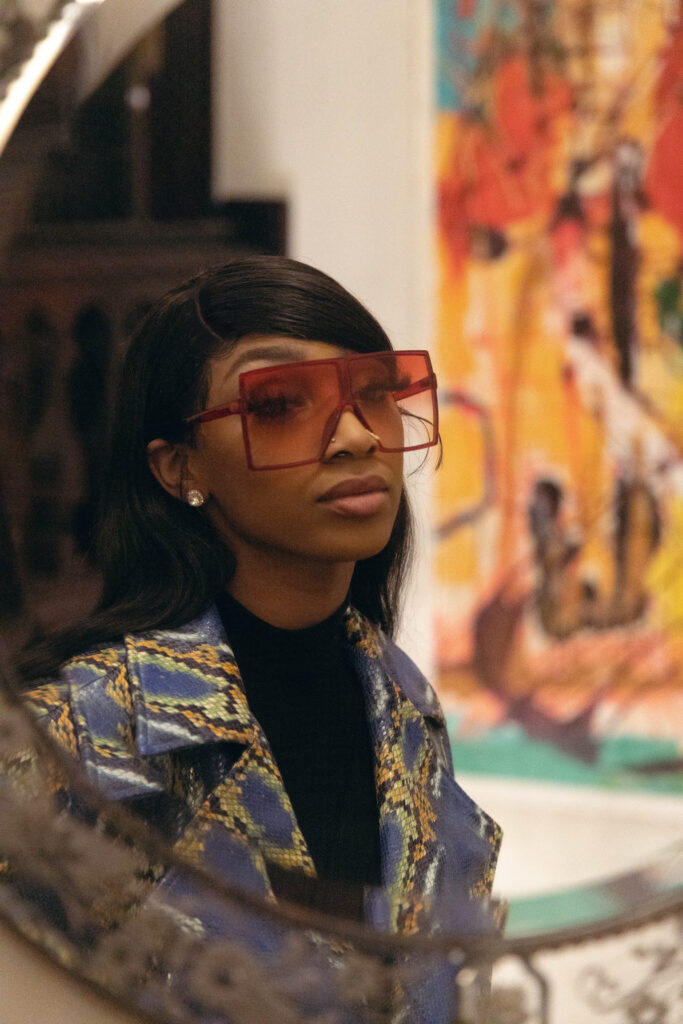 DFN: Hi, Lia! Thank you so much for taking the time to speak with us today. Let's start off strong, what initially got you into fashion? 
Massey: What really got me into fashion started at a really young age. My earliest memory is when I was about 5 years old, trying to make clothes out of construction paper. I had no idea what I was doing but I knew that I wanted to do it more, so I just continued. I ended up making my first collection when I was about 7 and have just been doing it from there. I honestly get a lot of inspiration from my family. My dad's an artist and my brother is quite artistic as well. I think I took after them as the youngest. 
 DFN: That's such a heartfelt story. It makes me wonder, what's your creative process like?
Massey: At the end of last year, I've really started to hone in on what my design language is, how my clothes and garments are perceived, and what story I want them to tell. I've really been looking at dreams and surrealism as a big inspiration for my work. I usually just start off by grabbing some inspiration from things I might see or dreams I might have and try to put them down on paper. Usually, when I see certain materials that call out to me, that's when I start my design process. I'm trying to get more into the habit of actually making patterns and stuff rather than just going straight to the fabric, which is something that I often do. 
DFN: Speaking of fabrics, what kind of materials are your favorite to work with? 
Massey: I really like metallics, sequins, lace, faux leather, and vinyl fabrics and I really love fur. I think it's a very fun material to work with. Anything that really just looks like a liquid on the body, I think it's so cool. Also satin, I love that too.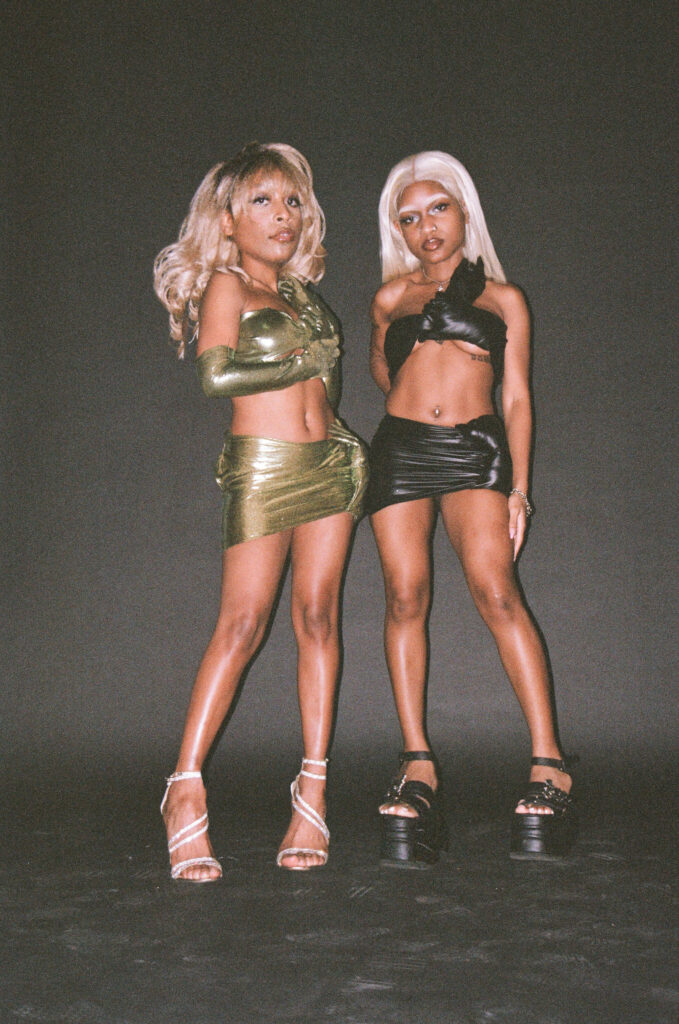 DFN: Super fun! I saw that you recently showcased a collaborative collection, can you tell our readers a little more about that?
Massey: Yes! Me and the other designer I worked with, Irui Studios, he's a really good friend of mine, Shun. We just decided to finally come together and make a collaboration of both of our brands and I think it was a really good marriage of the two because his style predominately denim and patchwork with mine being more avant-garde. I think it was just really cool for us to put those two things together and see what we got. We actually got the chance to do the inspired runway show at the University of Michigan. It was a really cool experience. We worked really hard on it and I think both of us are really pleased with the outcome. 
DFN: I love that. What was your favorite part about that collaboration? 
Massey: I think it was really cool being able to work with a friend on a project like this. I've never really had the chance to do a whole collection with somebody. I also think it was really cool to see ideas come together, you know. I'd be like 'how do you feel about this' and he would be like 'oh that's cool, but what if we did it this way?' And then another idea would come up. 
DFN: Amazing! So on top of being a designer as well as a student, you're also a part of N CROWD. What's that like and how do you balance all these creative outlets in your life?
Massey: I joined N CROWD when it first started and it's a great learning experience to see how a fashion organization works, along with being able to take some of that knowledge and put it into my business. It's super cool being able to work with other people who are also interested in fashion and the industry. In terms of balancing everything, I just have to stay on top of my schedule. It's all about me balancing my time.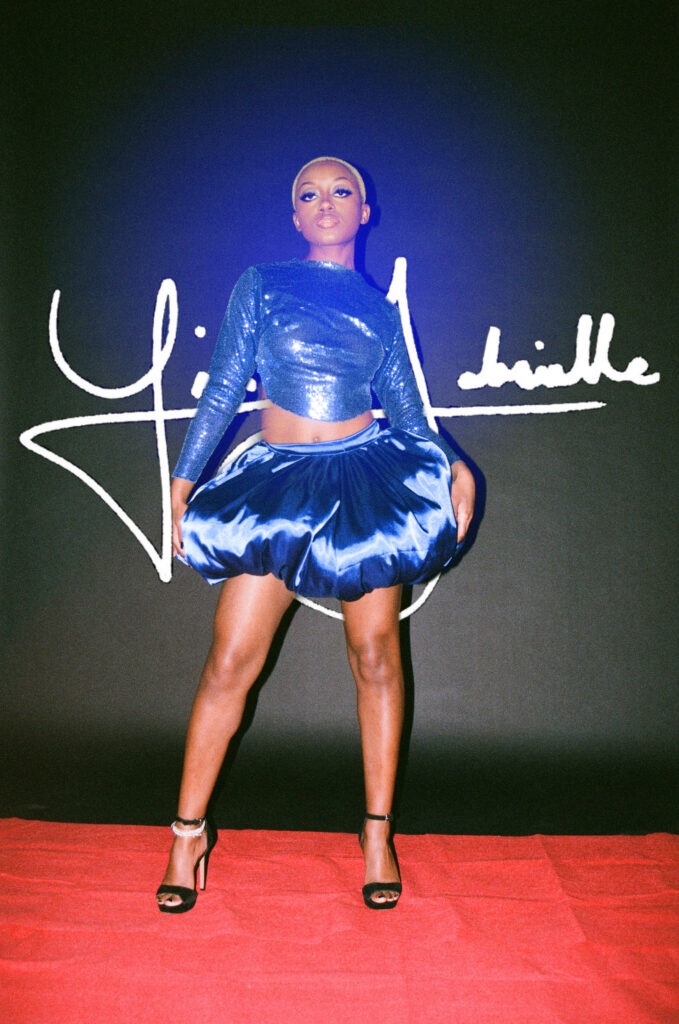 DFN: Do you have any plans after graduation regarding your business? 
Massey: I really want to move to New York. Last summer, I lived there for a couple of months and really enjoyed the city. I can really see myself living there and jumping into the culture over there. I feel like you walk down the street and see somebody in a crazy outfit every day, it's just really cool. A living runway show while people are just going to work and that's the environment I want to be in.
DFN: How would you describe your biggest goal career-wise? 
Massey: Right now is just to be able to scale my business to where I'm able to focus more on the design aspect. Being an entrepreneur you wear many hats, especially like if you are a brand, you gotta do marketing, the actual designs, talk to people, and be ready for anything. My biggest goal is to be able to strongly focus on the design aspect and have everything else become a little bit easier. I also wanna be able to participate in a Paris Fashion Week show. I was actually offered the opportunity last year but I didn't have the funds to do it. I'm now super focused on getting grants and stuff so that when an opportunity presents itself, I'll be ready.
DFN: Inspiring. With design aspects in mind, do you envision a certain audience you want to be seen in your garments?
Massey: Definitely, I really look to big house names and high fashion houses when I see what my brand can become. I really want to see celebrities, and really important people wearing my stuff. I put so much time and work into it that I just really want it to be seen at such a higher level. Of course, I still want normal clients and stuff like that but, I really see myself being a celebrity designer.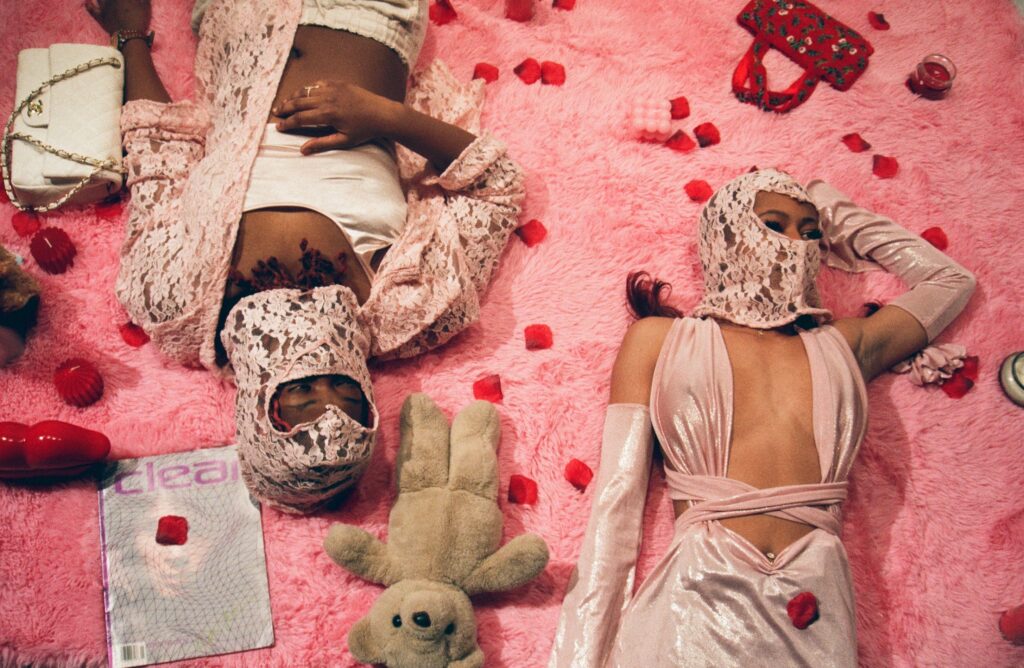 DFN: Of course! Where do you see yourself and your brand going next? 
Massey: So, I actually have a couple of projects going on. I don't want to jinx myself but I'm really excited. I'm working on a fashion film with a student at CCS. That's just one thing, I don't wanna give too much away but there's a lot of other things going on that I'm super excited to see pan out. 
DFN: I wish you luck with all your endeavors! Anything else you would like our audience to know?
Massey: I have a feeling that where I'm going with my work right now and what I'm doing is going to lead me to the place that I can already imagine myself in. If you want something enough, you have to never give up on it no matter how hard it is. All that groundwork you're laying down now is going to put you where you wanna be. 
DFN: Thank you for taking the time to speak with me today, Lia. 
Massey: Thank you. 
You can find Lia on Instagram @liagabrielledesigns and @liazinterlude.
Disclosure – This post may contain affiliate links. By clicking and shopping, you help support Detroit Fashion News and allow us to keep reporting on all things fashionable.