Choosing the Right Colors to Make You Shine: A FREE Virtual Fashion Workshop
A Glamorous Moms Foundation and Julia Schenke @dresscodebyjulia collaboration. 
Glamorous Moms Foundation and Stylist Julia Schenke collaborate to offer a FREE Virtual Fashion Workshop for women who want to shine, Monday, June 19, 2023, at 6:30 pm via Zoom.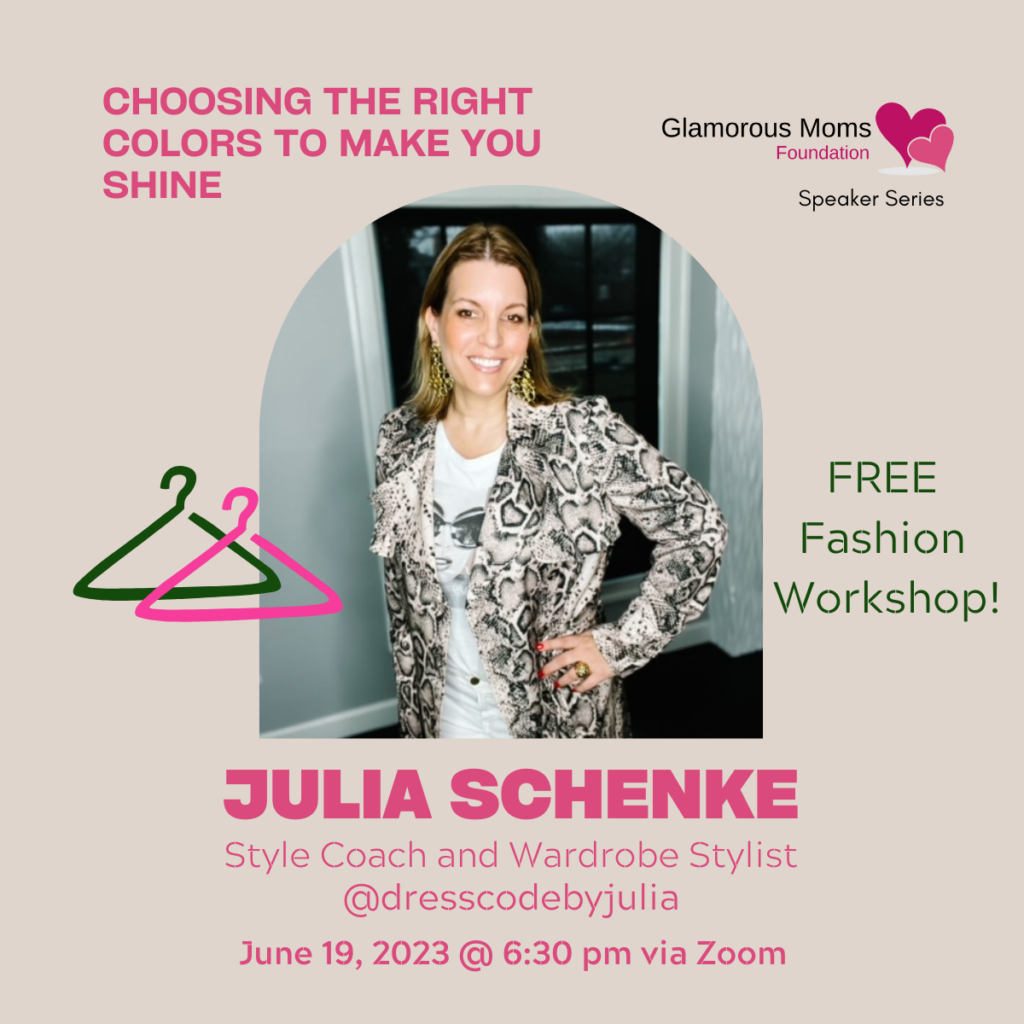 Each month GMF offers a free virtual support session called "Mom Squad" held on Mondays at 6:30 p.m., to offer peer-to-peer support for women in a non-judgemental environment to help women feel confident and loved with support, friendship and education. A women supporting women initiative, the GMF team collaborates with local speakers during these sessions to give women the knowledge they need to succeed and shine from the inside out. On June 19th, the Glamorous Moms Foundation Speaker Series brings Style Coach, Wardrobe Stylist and the owner and founder of Dresscode By Julia, Julia Schenke in to discuss, "Choosing the Right Colors to Make You Shine!"
About Julia Schenke: Julia has over ten years of experience as a Personal Stylist and is well-known for her European style. In fact, some people call it "Julia Style." Certified in Color Analysis, she became a certified Personal Stylist in 2020 and teaches her clients how magical colors can be and how the right color choice can make you stand out in the crowd. She offers more than just putting together a cute outfit, Julia has the ability to put together a whole style vibe and has the skills to know what suits a woman's personality, body type, and lifestyle.
CLICK HERE to register for FREE.  If you would like to make a donation to Glamorous Moms Foundation, you may donate HERE.
Disclosure – This post may contain affiliate links. By clicking and shopping, you help support Detroit Fashion News and allow us to keep reporting on all things fashionable.