What to Remember Before You Go Shoe Shopping
Look at those shoes!
A reliable pair of shoes can make all the difference in your everyday life. Whether you like to exercise or want some comfortable footwear, the best sneakers should fit snugly and last.
It can be challenging to find the right product if you don't prepare, though. Here's what to remember before you go shoe shopping to ensure you have everything in order.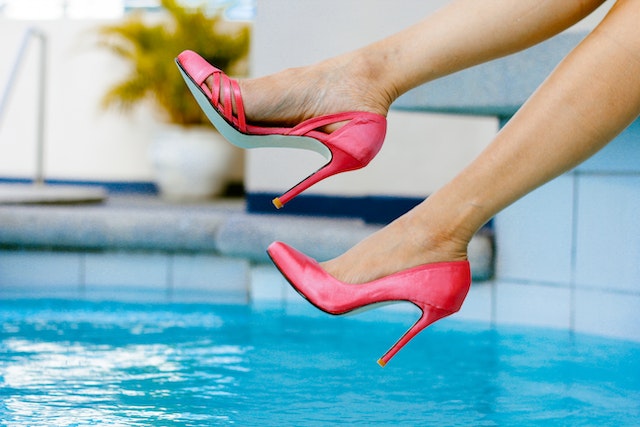 Bring Comfortable Socks
If you plan on trying on multiple pairs of shoes, it's good to have a comfortable pair of socks to get an idea of how they'll feel when worn. You should also ensure your socks are clean so that you don't spread unwanted odors or bacteria.
A thick pair of socks will help absorb foot sweat and limit contact with contagious growths. Just remember—if the socks are too thick, they could make the shoes feel like they fit more snugly than they really do. Try to find a solid middle ground so that you can purchase footwear you'll be happy with.
Measure Your Shoe Size
Knowing what shoe size you wear before shopping is also good. Overly tight or loose shoes can lead to sores, blisters, and other physical injuries. Getting an idea of what size you wear beforehand will save you time and effort while searching for a new pair of shoes.
Many retail stores offer measuring devices, but they can be inaccurate and difficult to use. Luckily, it's easy to measure your shoe size at home with a ruler or measuring tape. Still, remember to stand up and walk around to ensure the shoes fit comfortably at the store.
Decide on a Style
There are many types of shoe styles to choose from. Sneakers, loafers, and flats are excellent for daily use, but what you find best also depends on your lifestyle. More active individuals, for example, will want footwear designed for athletic purposes.
If you're unsure, consider what types of events you'll be wearing the shoes to. More formal occasions will probably require a solid color and a simple design. However, if you're going to the beach, you may want something with open toes that breathes well.
Ensure Your Next Pair of Shoes is Just Right
Finding a reliable pair of shoes can take time but pays off in the long run. You just need to consider a few essential steps before leaving the house.
Knowing what to remember before you go shoe shopping will make the day much smoother and ensure you get a good deal.
Disclosure – This post may contain affiliate links. By clicking and shopping, you help support Detroit Fashion News and allow us to keep reporting on all things fashionable.