7 Foolproof Outfit Ideas for a Gala Night
It's time to pull out all the stops for Gala Night!
The next time you get invited to a gala night to commemorate a milestone event, launch a product or service, or receive an award, one of your top concerns will likely pertain to your outfit. Given that gala nights typically pull out all the stops, you'll want to put together the perfect ensemble to look right for the occasion and to make a lasting impression on other attendees.
But will you need an expensive stylist or pricey clothing to look your best? Truth be told, the answer is, no. A little creativity and knowledge of a few fashion rules, plus a confident vision for how you want to look, is all you need.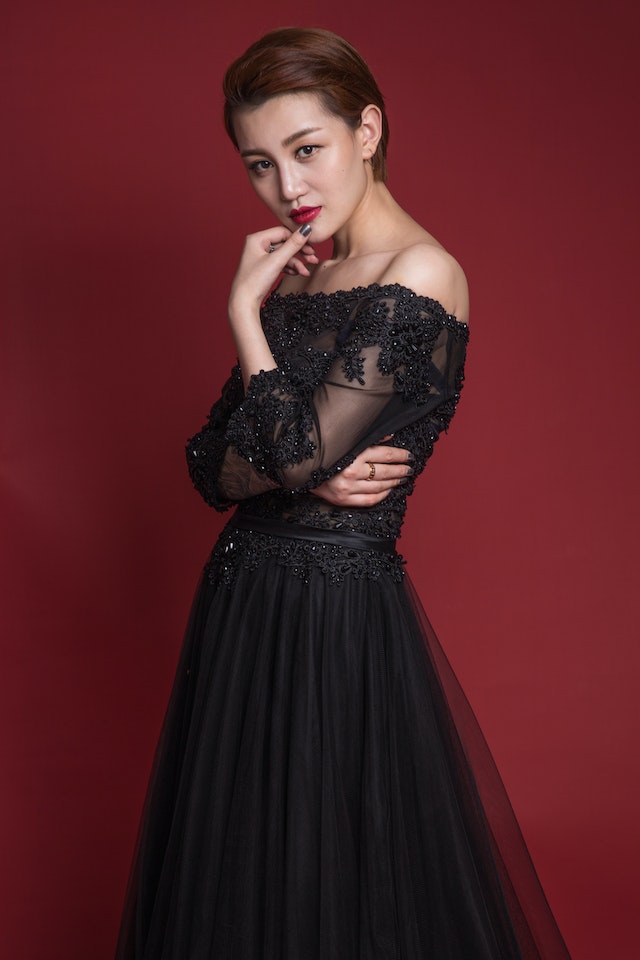 To get the ball rolling, here are seven foolproof gala night outfit ideas that you can work with to achieve your perfect red carpet moment:
Classic Black Elegance
When in doubt, there's no harm in going for the timeless allure of an all-black ensemble. Choose a floor-length gown with a figure-flattering silhouette as your outfit's foundation, and then add touches of sophistication with delicate lace,  beading, or sequin embellishments. Complete the look with understated but luxurious accessories, such as a sleek clutch and elegant drop earrings. If the event calls for a more conservative ensemble, don't forget to add some black tights for women. Either way, black will always be in style for a gala night, and all you'll need to do is customize the all-black look to your liking with fabulous shoes and accessories.
Regal Red Radiance
You can also set hearts ablaze at your next gala event with a captivating red gown that will make you feel like royalty. The key is to choose a shade of red that suits your complexion. If you have a warmer skin tone, for example, ruby, scarlet, and poppy reds are your best bet. Cooler skin tones, on the other hand, will look best with brick, cherry, and crimson reds. Consider a one-shoulder or off-the-shoulder design a la Pretty Woman for an extra-alluring touch. Pair it with gold or silver accessories, and don't forget to add a red lip to make a bold, glamorous statement.
This look will be especially perfect for gala nights with magical or romantic themes.
Looking Ethereal in Pastels
For a dreamy and feminine outfit that you'd love to receive an award or distinction in, pastel hues are the way to go. While pastels are usually associated more with afternoon tea parties than formal gala evenings, there's no reason why you can't break the trend and rock a long and flowy gown in any shade of the pastel rainbow. Opt for a soft blush, mint green, or powder blue gown that embodies grace and charm, and look for flowy fabrics like chiffon or silk that'll create a whimsical effect as you move.
To complete your evening ensemble, accessorize with dainty jewelry and delicate heels. Lastly, embrace a natural, soft makeup look for an ethereal presence that will turn heads, whether you're going up the stage or just seated and enjoying the night.
Something Sparkly and Shiny
Next, if you want to dazzle and shimmer under the light of crystal chandeliers, incorporate the power of sequins and metallic finishes into your outfit. Choose a gown adorned with sequins, glitter, or beads to create a glamorous look. Keep your outfit from looking overdone, however, by opting for a simple silhouette and dress details that aren't overly busy. As for color accents, you can't go wrong with gold, silver, and rose gold. Pair your glittering ensemble with some minimalist accessories so that your dress can take center stage.
Modern Jumpsuit Chic
For those who dare to be different, a chic jumpsuit is the perfect alternative to the conventional gown. Get glammed up by opting for a tailored jumpsuit in a luxurious fabric like velvet or satin. Look for elegant details such as a plunging neckline, wide-leg pants, or a belted waist to accentuate your figure. Complete the look with statement heels, a sleek clutch, and bold, chunky jewelry for an out-of-the-ordinary, yet still glamorous twist on gala night fashion.
Classic White Couture
A wedding isn't the only occasion to wear a stunning white gown. Take a leaf out of Audrey Hepburn's book by wearing a white couture gown and making a spectacular entrance at your next gala night. Get inspired by Sabrina's structured white gown, a piece that looked both timeless and modern, or riff off of Eliza Doolittle's more romantic and bedazzled white ethereal gown. Either way, you'll certainly stand out from everyone else in your classic white selection. The beauty of a white gown is that you can let your accessories stand out against the crisp white canvas, giving you an endless array of looks to play with.
Timeless Hollywood Glam
On a night fit for the stars, channel your inner Hollywood starlet with a classic vintage-inspired gown. Think floor-length hems, curve-hugging silhouettes, and exquisite fabrics like silk or satin. Embrace old Hollywood glamour with a deep V-neckline, a fishtail hem, or an off-the-shoulder design. Complete the look with vintage-inspired accessories such as a feathered fascinator, long gloves, or a faux fur stole. Don't forget to perfect your vintage-inspired makeup and hairstyle to complete the iconic look and fit in with a theme that hearkens to old Hollywood luxury.
A gala night is the perfect occasion to dress to impress, and with these foolproof outfit ideas, you'll be turning heads and feeling like a million dollars. Just don't forget that these recommendations are mere starting points and that it's best to let your personality shine through. Dress according to the theme and what makes you feel most comfortable, and your outfit will definitely be suited for a gala night to remember.
Photo – Li Jianhua
Disclosure – This is a collaborative post and may contain affiliate links. By clicking and shopping, you help support Detroit Fashion News and allow us to keep reporting on all things fashionable.