A Journey Through Time and Elegance
Renowned fashion designer and Detroit-born Kevan Hall took us on a journey through time and elegance with his latest collection for Spring Summer 2024 during New York Fashion Week. Titled "Cote d'Azur", the collection draws inspiration from the refined and sophisticated era of Deauville, France, during the 1930s. In Deauville, we also experience high jewelry first worn with a laidback casualness by wealthy socialites. The legacy of Deauville and the continued glamour of the Cannes Film Festival today, have combined to shape Hall's trademark aesthetic that can be seen in every detail of his Spring 2024 Collection.
Hall's NYFW 2023 presentation was held at 3 West Club in Manhattan, New York and was a collaborative partnership with Chatham, a luxury brand renowned for its laboratory-grown gemstones and diamond jewelry. Each model wore a stunning piece of Chatham's jewelry with a new gown design created by Hall during the event.
"Our journey begins with a look to a refined and elegant time in Deauville, the seaside resort in the northeast region of France. If one were in Deauville during the 1930s, they would have seen a continuous display of the best fashions," Hall explains. "Deauville and Cannes' rich legacy created by artists, designers, and the film industry is the inspiration for the Cote d'Azur collection."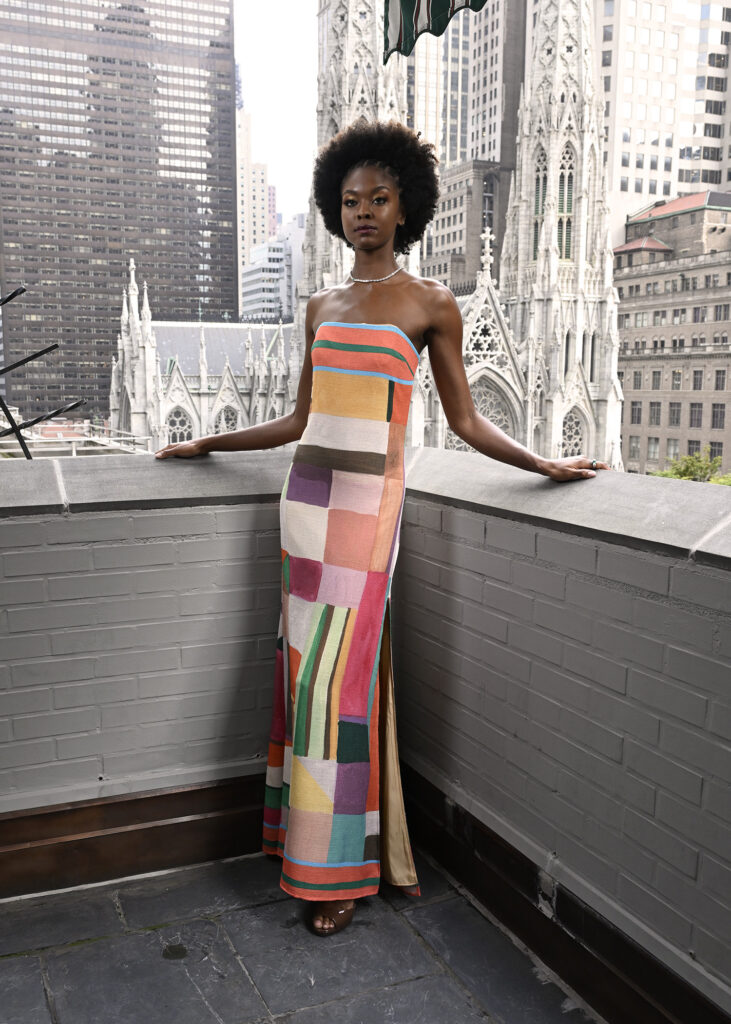 Among the standout looks was the Cote d'Azur grand plaid column bustier with a side slit. This piece exuded timeless elegance with its over-sized graphic pattern, while the bustier top added a touch of modernity. The daring side slit revealed just the right amount of leg, making it a perfect choice for a sophisticated evening affair.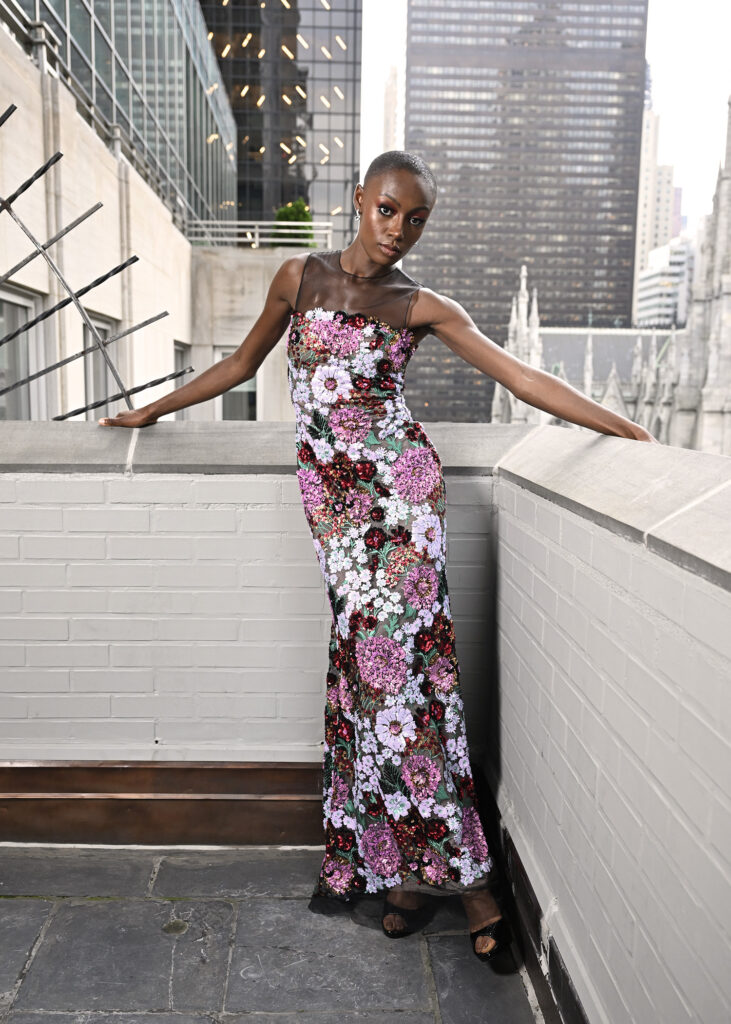 Another striking ensemble was Hall's multi floral bouquet sequin gown. This look effortlessly combined vibrancy with sophistication, making a certain must have for the 2024 Red Carpet season. Its impeccable tailoring and flattering silhouette made it a standout piece that perfectly captured the spirit of the Kevan Hall show with every stitch.
Did You Know?
Kevan Hall's fashion passion ignited in childhood. As he grew and matured, so did his love for fashion and haute couture. He revitalized Halston as Design and Creative Director from 1998 to 2000, dressing red carpet celebrities like Celine Dion and Charlize Theron. Launching his own line in 2001, Hall's philosophy emphasizes pure style, impeccable tailoring, and sleek silhouettes. Today, his enduring collections cement Kevan Hall as a heritage brand of timeless elegance.
More on Kevan Hall can be found on our IG @detfashionnews and Facebook @DetroitFashionNews.
Disclosure – This is a collaborative post and may contain affiliate links. By clicking and shopping, you help support Detroit Fashion News and allow us to keep reporting on all things fashionable.