Former 'Hardcore Pawn' Star Launches Fall Collection and First-Of-Its-Kind Jewelry Line for Pets
Your pet deserves a little glam too!
Some of you may know Ashley Gold as a reality TV star in the popular reality TV show "Hardcore Pawn" – working alongside her famous dad and brother at American Jewelry and Loan in Detroit. It's been a while though, since Ashley has made a TV appearance in the pawn shop. These days, Gold runs a successful jewelry company and is everyone's favorite when it comes to layered necklaces and memorable pieces.
For customers who want to switch up their jewelry looks based on the season or a special occasion, Gold has a monthly subscription box featuring two or four pieces offering customers (men and women) the latest designs up to a 50% off. 
"My inspiration comes from what I'd want to wear – or, with the 'Animal Bling' – what I want for my two toy poodles. I had never seen anything like it before, so I thought, let's do it," she said. 
Current inventory on Gold's website AshleyGold.com, can now be purchased at Walmart.com. People can also meet Gold in-person and shop her jewelry at several scheduled pop-up events several Michigan locations as well as Boston, Massachusetts, Chicago, Illinois, and select cities in Milwaukee and Florida, offering her permanent jewelry line "Linked with Ashley" and her newest fall collection. Ashley Gold Upcoming Michigan Pop-Up Events:
Club Pilates in Beverly Hills on Wednesday, Sept. 20, 2023 from 9:00 a.m. to noon.

Beauty Lounge in West Bloomfield on Thursday, Sept. 21, 2023 from 10:00 a.m. to 3:00 p.m.
Sundance Shoes in Birmingham on Saturday, Sept. 23, 2023 from 1:00 p.m. to 6:00 p.m.
Aloria Skin Care Spa in West Bloomfield on Wednesday, Sept. 27, 2023 from 11:00 a.m. to 4:00 p.m.
Chicago Women's Expo October, 13-15, 2023.
National Council of Jewish Women, Thursday, October 19, 2023 from 9:00 a.m. to 3:00 p.m.
Tanglewood Country Club, October 26, 2023.
Wabeek Country Club, October 26, 2023.
"Linked with Ashley" is the hottest trend. "It's the new best friend bracelet. I've gone to sorority houses where all the girls will get matching bracelets, necklaces and anklets."  I've also had mothers and daughters, sisters, and husbands and wives doing it to show they're linked with one another," says Gold.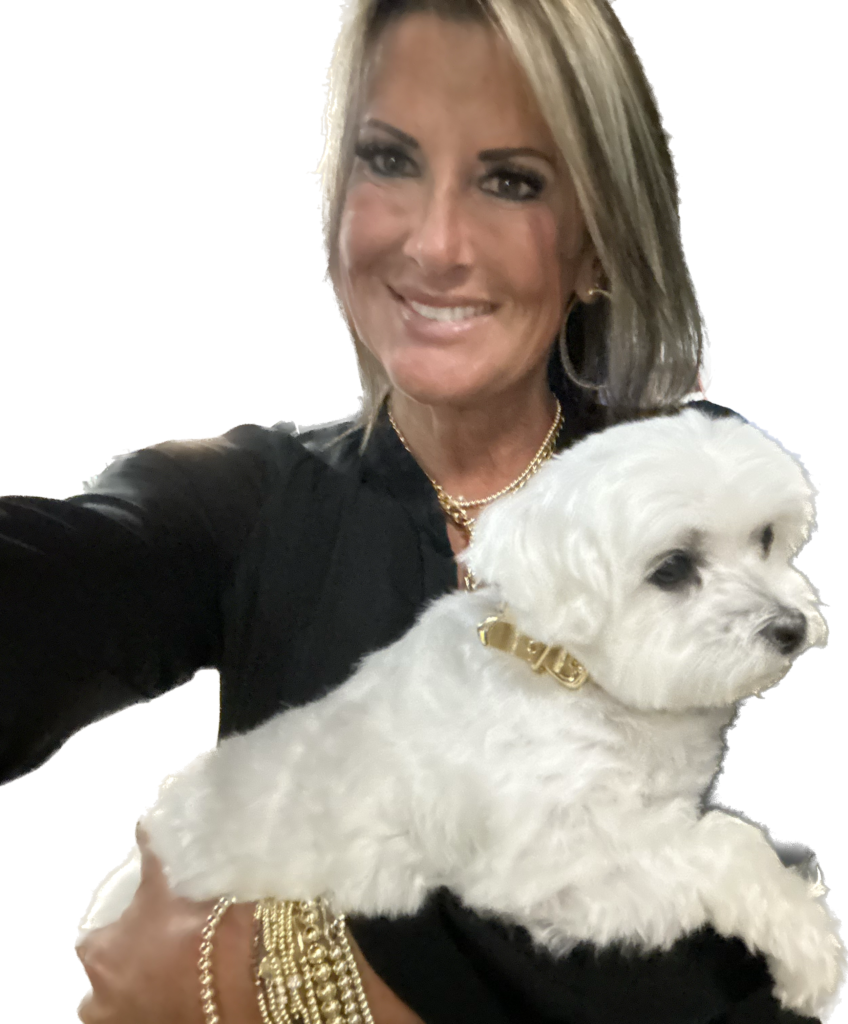 Wait! There's more good news! Ashley Gold is an animal lover too! And she recently decided to create a jewelry line specifically for our furry best friends!
"You treat your dog like family, and now you can get them something that will last the rest of their lives. Who says your pet can't be fashionable too?" she said. 
Gold's "Animal Bling" line, which launched earlier this month, is made of sterling silver rhodium plated and yellow 18-karat gold plated collars and chains. They're not only for dogs but also for cats and rabbits as well. Visit Ashley Gold to shop the collection and her NEW Fall collection for men, women and teens at ashleygold.com. She can also be found on Instagram @ashleyhcp.    
Disclosure – This is a collaborative post and may contain affiliate links. By clicking and shopping, you help support Detroit Fashion News and allow us to continue reporting on all things fashionable.