Anna Bartoletti Reveals "Heartbreak Horror" Collection
Bringing Together Mental Health Awareness and Fashion
Anna Bartoletti reveals her newest collection "Heartbreak Horror" with a compelling mission: to prompt discussions on mental health and toxic relationships.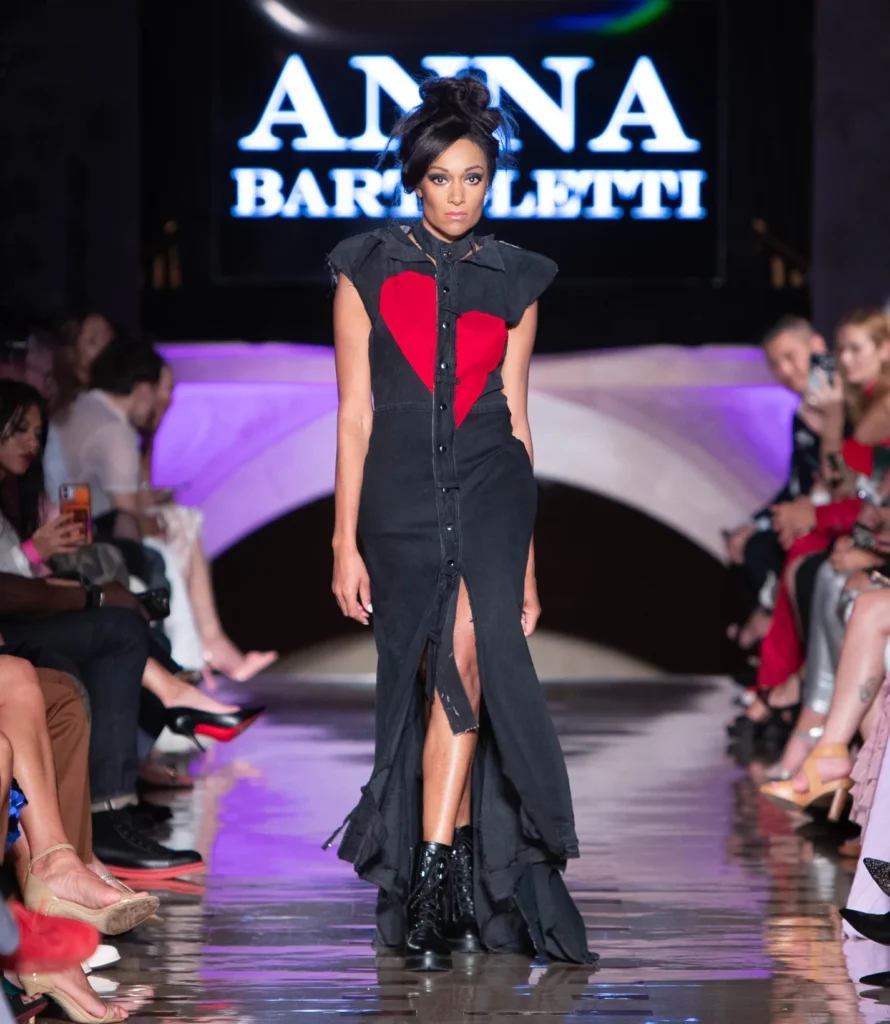 A unique voice in the fashion industry Bartoletti blends old world craftsmanship and contemporary messaging to launch her latest collection on the heels of a recent show-stopping presentation at FashioNXT 2023.
"I have seen firsthand the toll a toxic relationship can take," Bartoletti said. "By launching this collection, I'm also embracing the power of collective healing, while extending a creative hand of hope to those still trapped in the webs of detrimental emotional connections. It's an ongoing battle, but one worth fighting."
Bartoletti with a design career spanning 25 years, is exceptional when it comes to fusing art and advocacy. The original "Heartbreak Horror" line features fourteen individual handcrafted, sustainable pieces, such as recycled denim and low-waste pattern techniques. These garments spotlight heart-themed hand embroidery and emotionally resonant taglines like "The Horror is in Losing Yourself" and "Time to Show Your Worth."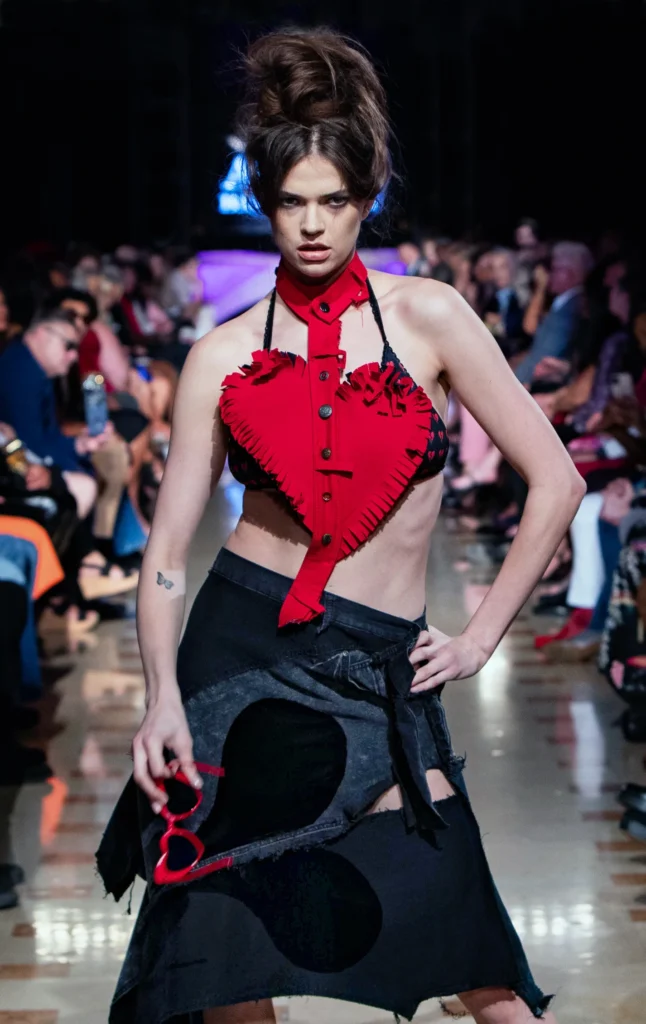 The signature piece is a black, distressed, hand-knit sweater featuring a textured broken heart design with the phrase "Heartbreak Horror." The back carries the compelling line "The Horror is in Losing Yourself," also knit into the fabric, while customized distressing adorns the arms, neckline, and hem – complemented by ribbing and raglan sleeves. Crafted with careful attention to detail, the sweater took over 200 hours to create. And each purchase helps fund mental health initiatives, with 10% of all proceeds from the collection donated to The American Foundation for Suicide Prevention.
"Fashion is pure artifactual communication – our clothes, and the artifacts we wear speak about and help us to face life's complexities," said Bartoletti. "This collection is about empowerment: confronting the painful reality of toxic relationships while encouraging the long, often difficult process of self-worth reclamation."
Anna Bartoletti boldly addresses challenging topics like mental health beyond the runway especially given her own life experiences, which includes the personal tragedy of losing her husband to suicide. She creates a genuine resonance in her artistry, emphasizing the emotional gravitas behind each clothing item she creates, with long-term aspirations that include launching a nonprofit organization to empower survivors.
"These designs are my lifelines to those grappling with emotional abuse," Bartoletti shared. "It's time to unveil the hidden darkness and find the light of self-discovery."
Shop the collection HERE. You can follow Anna Bartoletti on Instagram @annabartoletti_designer.
Photos – annabartoletti.com