Each year, the Detroit Garment Group hosts a one-day fashion conference called FashionSpeak. The conference features a series of guest speakers that have made a career within the fashion industry.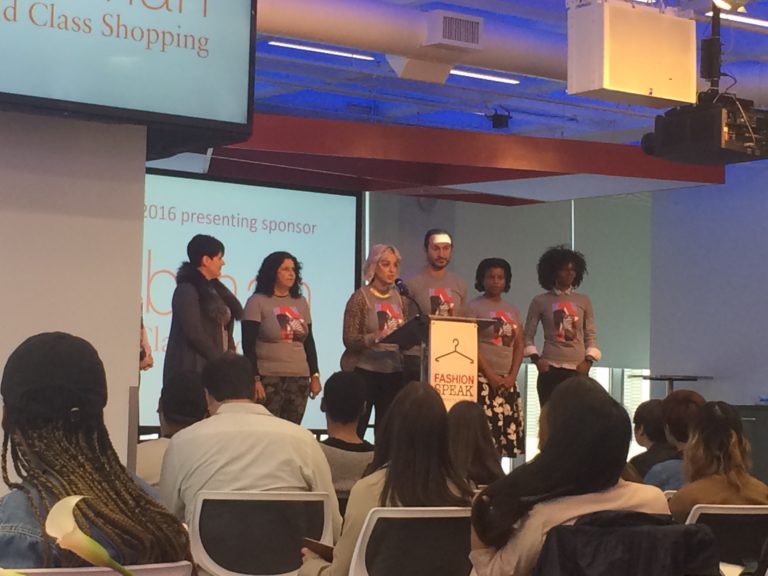 Detroit Garment Group Board of Directors
On October 13th, FashionSpeak was held inside of the One Woodward building in downtown Detroit from 10 a.m. – 6 p.m. Fashion bloggers and photographers, retail experts, designers, entrepreneurs, students and more gathered to enjoy a fashion filled day and I'm happy to say, our team was there too!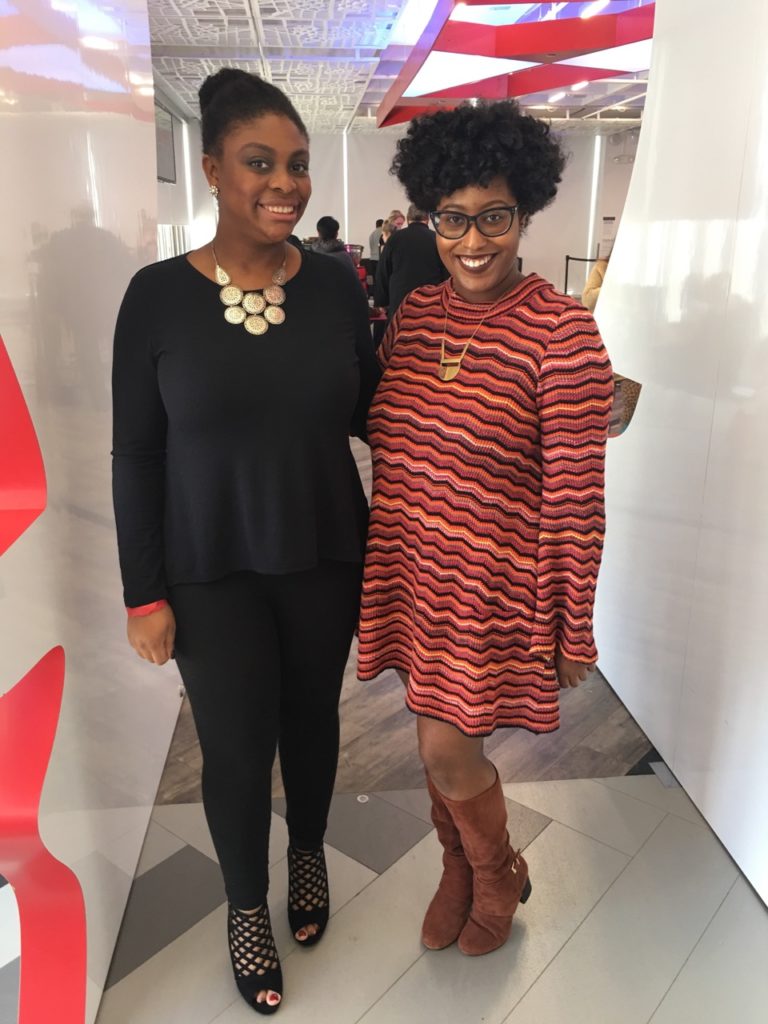 Kelechi Uchendu and Evann Webb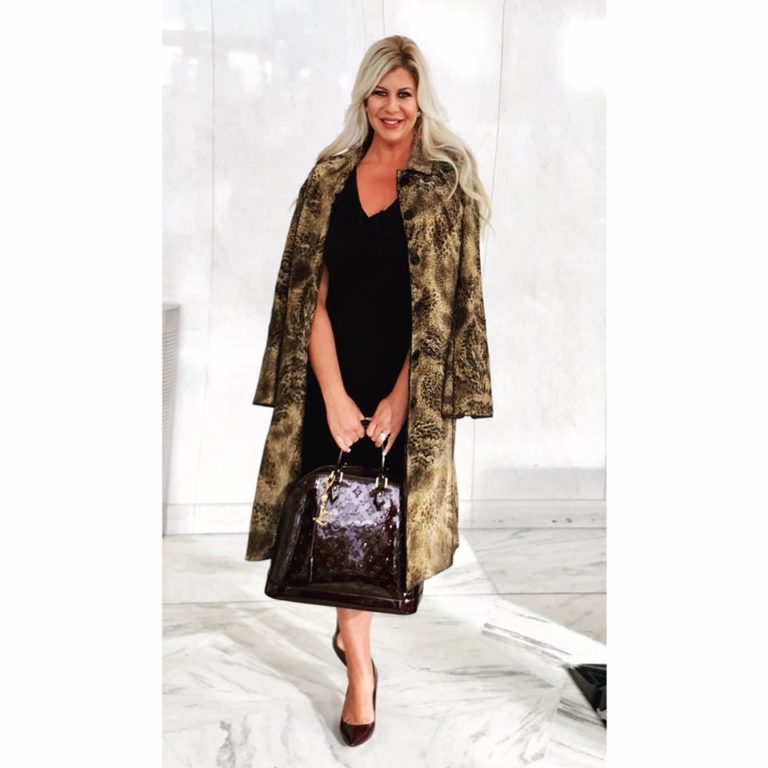 Shannon Lazovski
I was thrilled to attend this year with #TeamDFN. We were able to get some details about the event during our trip to DGG's incubator space earlier this summer. I love seeing Detroit's fashion community come together to put on events. It's always cool to see what everyone is wearing, and to network with like minded professionals.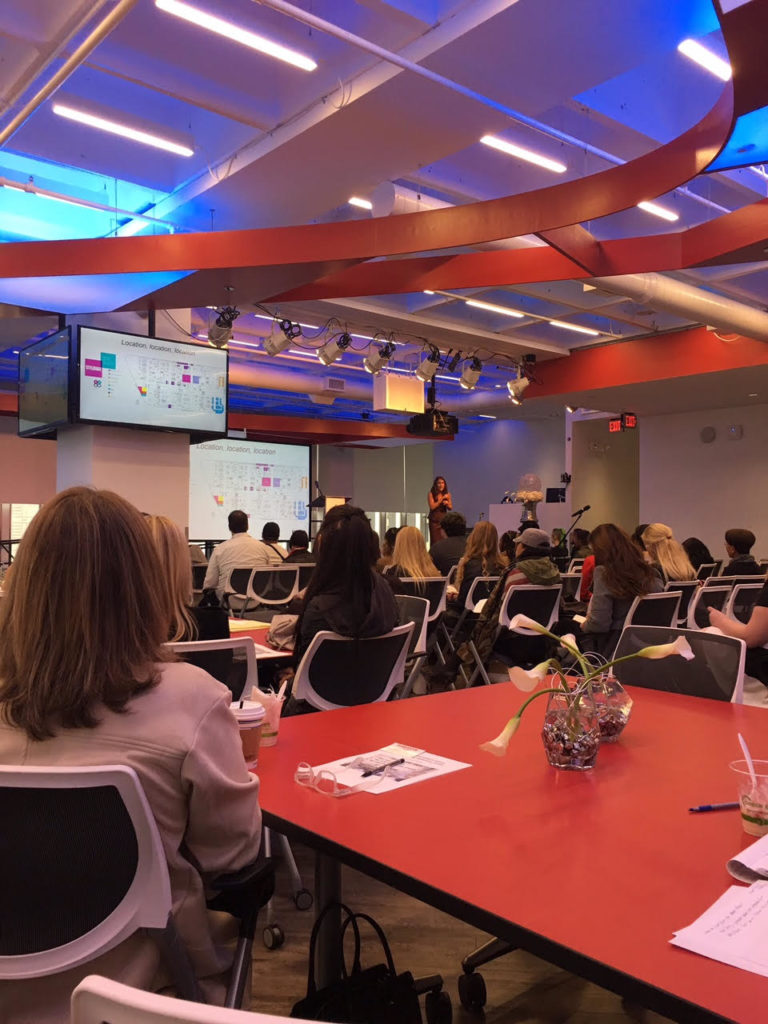 Lauren Kirsch Weiss
The first speaker of the day was Lauren Kirsch Weiss, who works as the buyer for Freeds of Windsor. Weiss talked to the crowd about tradeshow etiquette, and the top 10 things every buyer and seller should know when attending tradeshows. Her presentation was extremely detailed, and was perfect for anyone wanting to pursue a career in corporate retail.
Next up was Amy Dietrich. Dietrich is the product development expert/design consultant for Restoration Hardware. Before making the switch to interior design, Dietrich worked in New York City for 20 years as a designer/developer of women's sportswear apparel. Her presentation, which was entitled "Determine & Develop Your Best Product," was one for everyone. Dietrich did go into detail about trend forecasting, pricing and merchandising, but she also talked about effective communication, knowing your audience, doing research and good timing. "Whatever you're meant to do, you're going to find a way to do it," she said.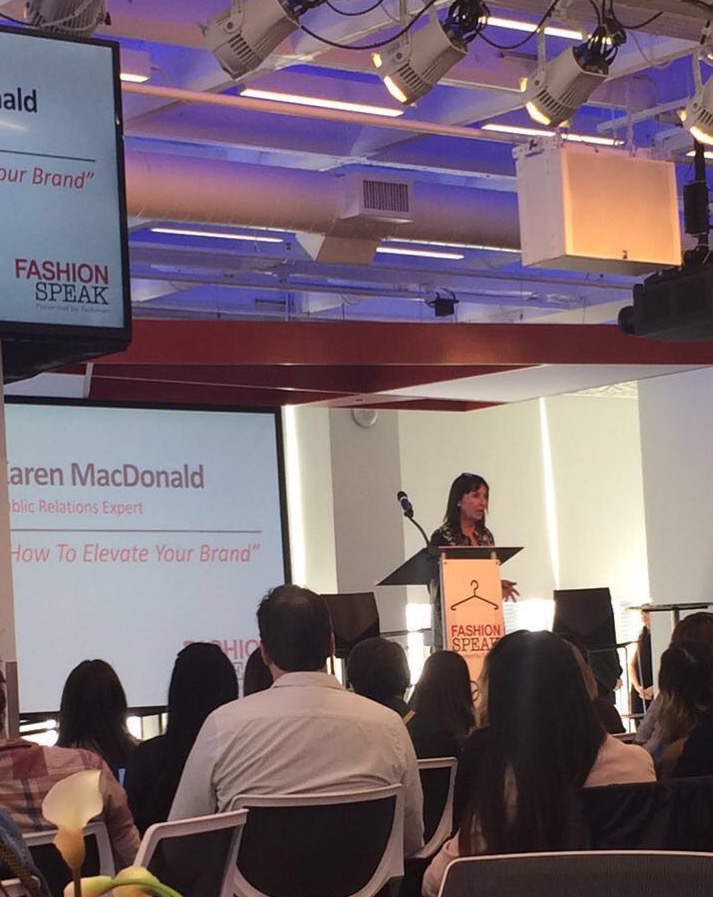 Karen MacDonald
PR Expert Karen MacDonald presented third, and I have to say that she was my favorite speaker of the day! MacDonald was joined on stage by DBusiness Magazine Editor RJ King and Hour Magazine Style Editor Rebecca Voigt. The three of them talked to the audience about how to elevate your brand. Whenever there's a conversation about branding, press releases or any form of communication being had, I'm all in!
After MacDonald's presentation came Group Vice President for the Softlines of Meijer Annette Repasch. Repasch gave out a handful of industry tips and tricks on how to develop relationships with larger companies.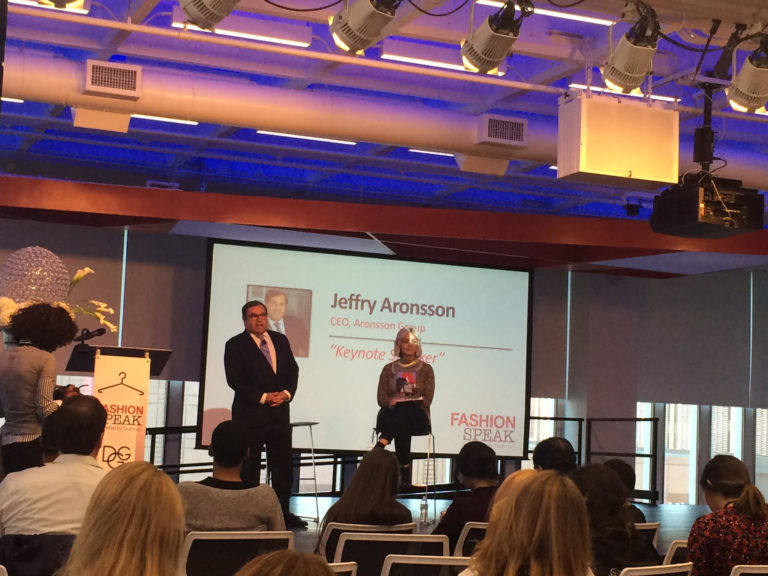 Jeffry Aronsson and Karen Buscemi
Last, but certainly not least, Jeffry Aronsson, CEO of the Aronsson Group as well as the keynote speaker for the event, wowed us all with his story of how he went from a career in finance to becoming a major force in fashion. Aronsson has served as the CEO of several fashion houses including Oscar de la Renta, Marc Jacobs, Donna Karan, Emanuel Ungaro and Ralph Rucci. Aronsson's story was nothing short of inspiring, and he is proof that no one's path to success is straight and narrow. Just enjoy the ride and keep an open mind!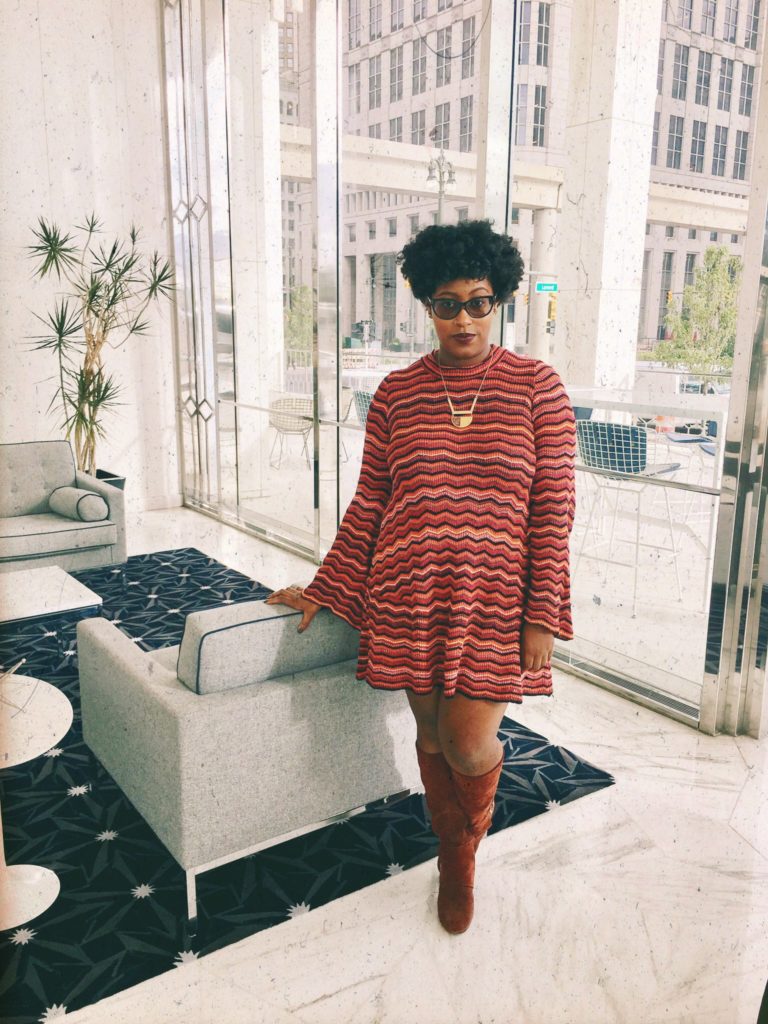 Evann Webb
I thoroughly enjoyed my time at FashionSpeak, and of course I had to use the beautiful interior of One Woodward as a photo op! Our CEO Shannon snapped a picture of me in the lobby. I wore a Free People knit dress with BCBGeneration suede boots and a Madewell necklace. I really looked like I was straight out of the 70s!
If you're interested in a career in fashion, I highly recommend that you attend FashionSpeak next year. The knowledge you will gain in such a short period of time is amazing, and the opportunity to network is like no other. I'm elated to continue to support the Detroit Garment Group with their future endeavors and our team will continue to do what we can to support their efforts.
Written by Evann Webb
*Disclosure – This post may contain affiliate links. By clicking and shopping, you help support Detroit Fashion News and allow us to keep reporting on all things fashionable.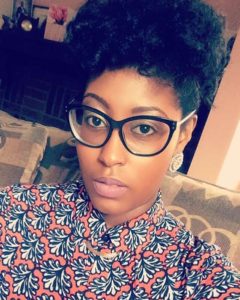 Evann Webb is an aspiring fashion journalist from Detroit. With Bachelor of Arts degrees in journalism and fashion design from Michigan State University, Evann is destined for greatness. Determined to make a name for herself professionally, Evann has had various editorial reporting experiences. While in school, she wrote for MSU's Voice Magazine and HerCampus chapter, and started her first fashion blog entitled, "What the Heck Are You Wearing?" Evann has also had the opportunity to work as the Social Media & Editorial Intern for Young, Ambitious & Beautiful (Y.A.B.), Copywriter Intern for Title Source Inc., Editorial Intern for Ambassador Magazine, and now runs her new blog called "Damsel in Detroit." When you see Evann, be sure to ask her about her beautiful glasses.