12 Ideas for What to Wear to Your Favorite Music Festivals This Summer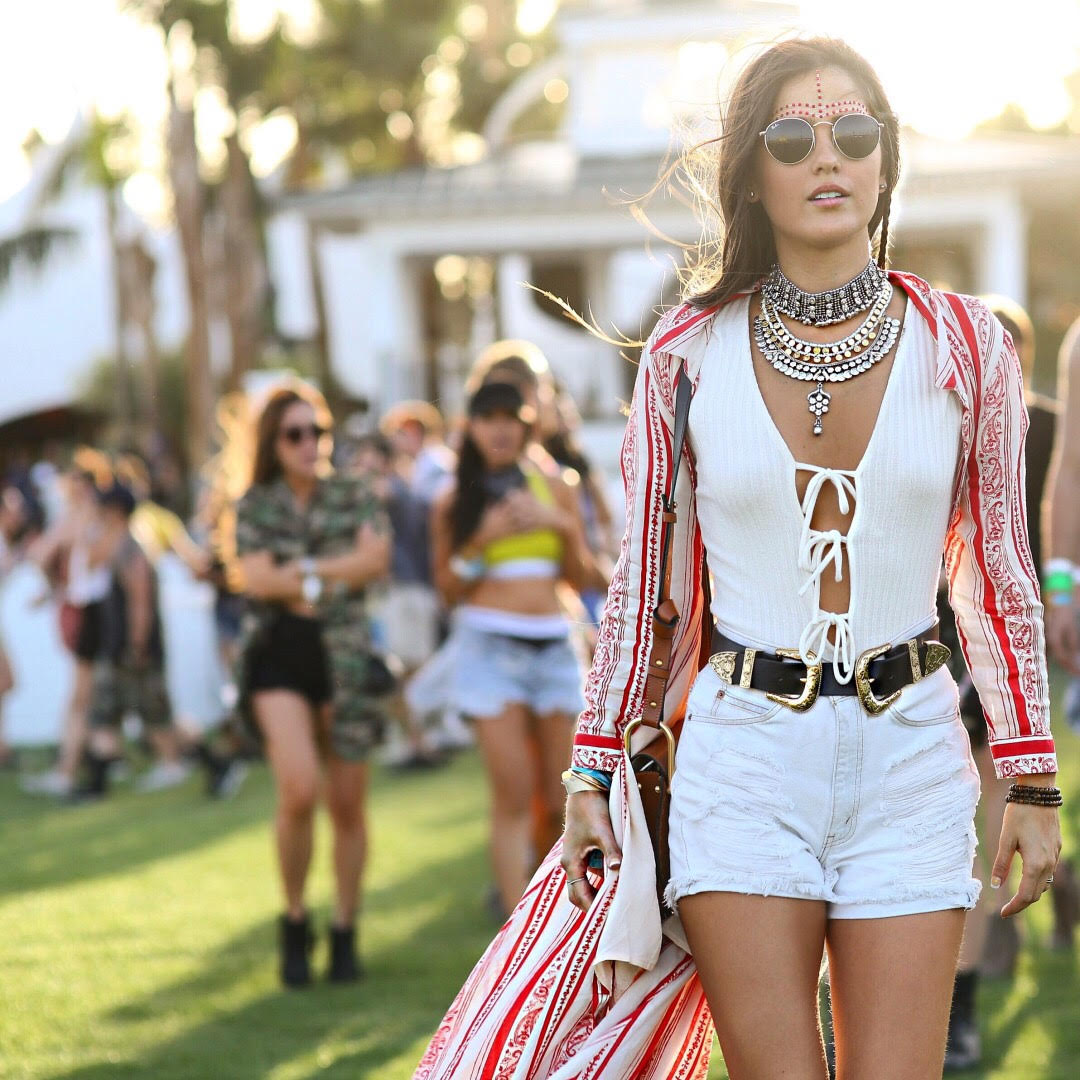 Coachella and many other music festivals will be here before you know it. Be prepared with our 12 point list of fashion and what to wear ideas. Also included are a few dates and line-ups for the hottest festivals of the year we think you shouldn't miss! We're in for a lot of good shows this 2019, and you won't want to miss them. Coachella is a notoriously long event that can be brutal on the body, which explains why the attire of choice not only needs to be aesthetically pleasing but functional above all. The ideal clothing needs to be flexible, breathable, and of course comfortable for all festivals to ensure you have a great time and look good too.
12 Ideas for What to Wear to a Music Festival
1. Kimonos, fringe, and even sheer skirts are popular choices that fit the environment of a music festival very well.

Kimono available at Poshmark. 
2. Vintage clothing has lately been on the rise, and for sound reasoning, it can be pretty cheap. It is relatively easy to find beautiful pieces.
3. For Men: Primitive style button-ups, vintage tee shirts, even old style hippy clothing can be great options to turn heads your way.
4. Unique print tank tops.
5. Backpacks, but remember the size limitations that each show might have.
6. Comfortable shoes. Sometimes the grounds are grassy and flat, so you won't be surprised to see some people walking around barefoot. However, flip-flops, sandals, or flat boots are the best footwear choices when making your outfit look as fierce as ever. Hot Topic carries a great selection of really cool boots that are perfect, like their Oil Slick Combat Boots for example.
7. Don't forget about fake body tattoos and facial glitter. They can add a tremendous amount of festival vibes to the full fit. Henna and body art is fun as well.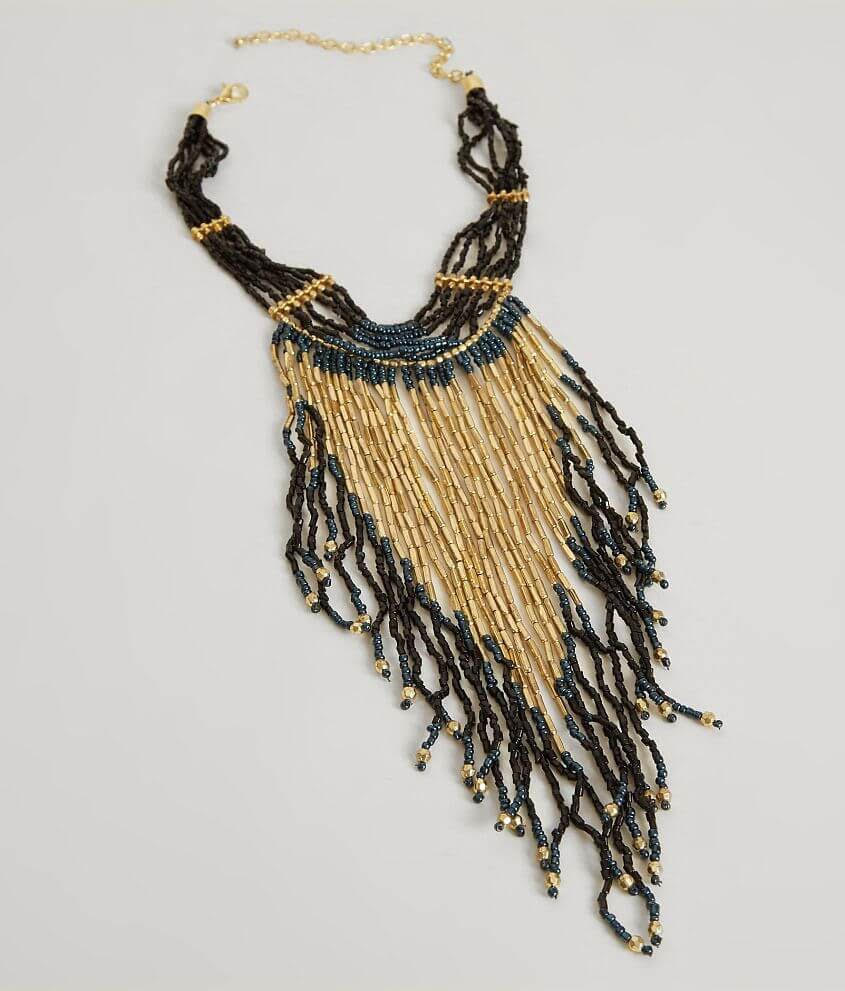 Choker available at the Buckle.
8. Jewelry fringe chokers.
9. Dangle earrings
10. Statement rings and necklaces.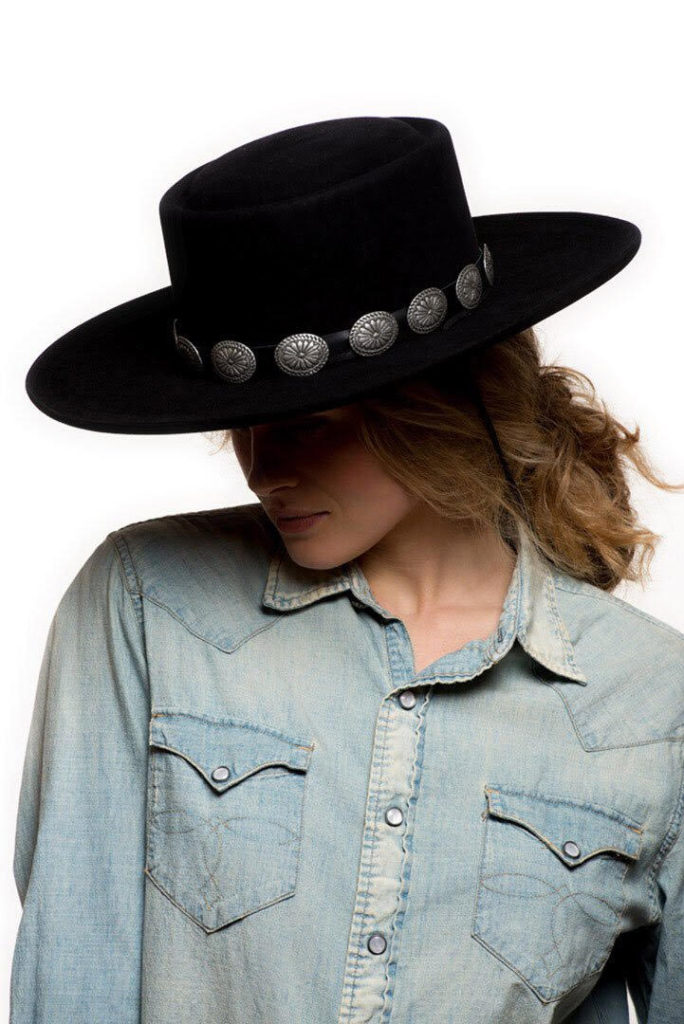 11. Hats: Try a fedora, bolero, or even a bandana.
12. Sunscreen and Chapstick with SPF.
Here Are a Few Music Festivals to Check Out:
Coachella
When: April 12-14 and April 19-21
Where: Indio, CA
Line-up: Childish Gambino, Ariana Grande, Janelle Monae
Lollapalooza
When: Thursday, August 1 – Sunday, August 4
Where: Grant Park in Chicago, IL
Bonnaroo
When: June 13-18
Where: Manchester, TN
Line-up: Hozier, The Lumineers, Cardi B.
Rolling Loud
When: May 10-12, 2019
Where: Hard Rock Stadium, Miami Gardens, FL
Line up: Little Wayne, Travis Scott, Cardi B.
We are looking forward to seeing your music festival fashion! Take a selfie or a photo with friends during the event and tag us @DetFashionNews on Instagram and use #TeamDFN.
Disclosure – This post may contain affiliate links. By clicking and shopping, you help support Detroit Fashion News and allow us to keep reporting on all things fashionable.