Livia Firth Wears Silk Cape Dress by Varana
Livia Firth attended the Venice Film Festival, the Frank Sozzani Awards, wearing a hand-embroidered coral silk cape dress by Varana, a luxury brand with the emphasis of celebrating cherished artisanal practice through its collections. Artisanal craft and its preservation are at the heart of Varana's designs, and this gown features a border embellished with intricate Aari embroidery, a traditional technique that dates back to 12th century India. The technique gets its name from the 'Aar', a small, hooked needle used by Aari craftspeople then and now. Aari embroidery commands an extremely high level of skill, and the equipment and process remain relatively untouched by time; typically using wooden frames, natural fibers and a lot of patience and precision.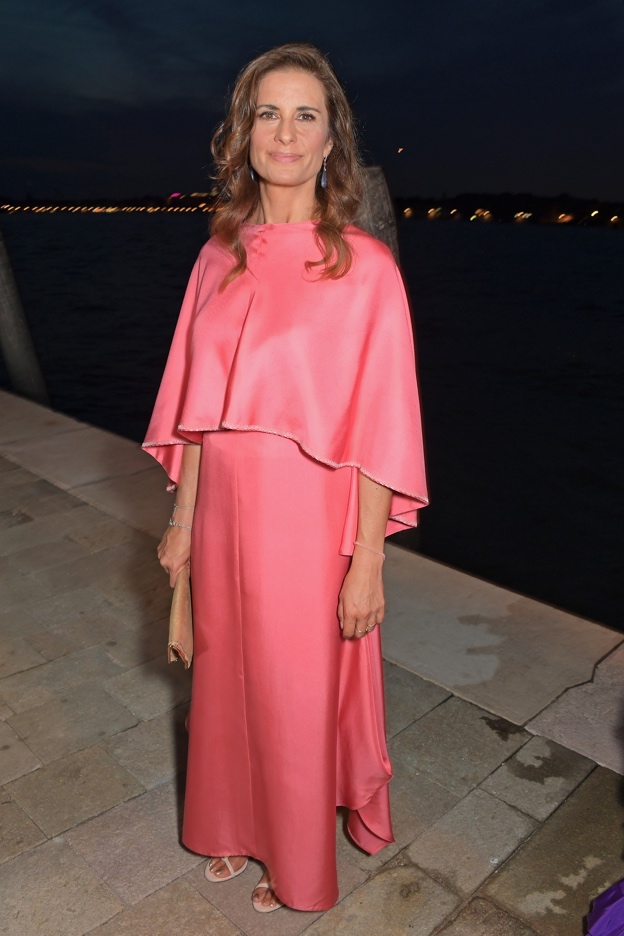 All major production stages for this gown took place in Bangalore, Southern India, in a fully traceable supply chain. This creation can even be traced back to the hands of the craftspeople involved in its design and production in Bangalore: Designed by Francesco Chiapperini, the pattern was cut by Master pattern cutter, Ravi, the tailoring carried out by Ansari and the hand embroidery completed by Shahnawaz.
Preserving traditional handicraft is an essential means of conserving culture and ensuring that artisanal practices do not get lost to modern, mechanical methods. Varana's designs honor artisans, craft, and culture whilst bridging the gap between traditional practices with the rising customer demand for garments that embody slow fashion and a substantial story behind them.
Livia completed the look with Jewellery by Chopard, as part of The Journey To Sustainable Luxury.
Disclosure – This post may contain affiliate links. By clicking and shopping, you help support Detroit Fashion News and allow us to keep reporting on all things fashionable.