An Interview with ASTOURI's
Christina Liedtke
The ready-to-wear apparel brand, ASTOURI was founded in 2019 and offers multi-functional designs that are travel friendly and are made with high quality fabrics. By leveraging unique licensed city photography and conscious designing, women in Michigan love what ASTOURI is all about.
Christina Liedtke wanted to create a collection that transitions from basic wear to amazing wear that offers uniqueness and versatility. I sat down with Christina the other day and discussed how she got started and how ASTOURI began.  Check out our interview below.  Get ready to be inspired.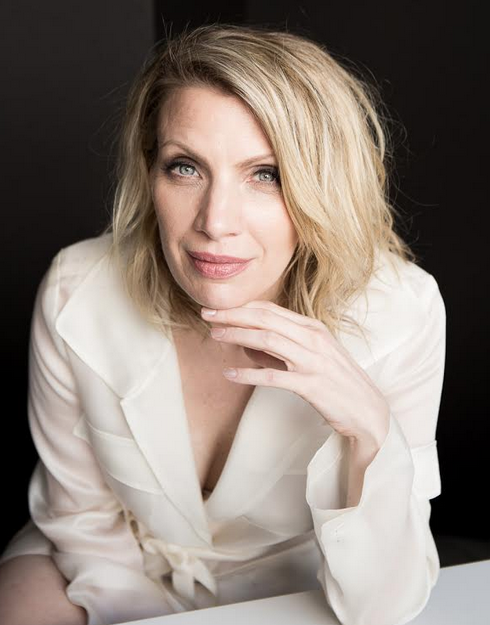 Detroit Fashion News Interview with ASTOURI Designer, Christina Liedtke
DFN: When did you know you wanted to be a fashion designer?
Liedtke: I have wanted to be a fashion designer since I was little. I began my love for fashion probably around the age of 10 and it has been a thread through my life since. From my love to getting dressed up to drawing, learning how to sew to learning production, Fashion and being a designer is my greatest expression and truly love the expression and feeling my designs give my customers.
DFN: How did you come up with the name ASTOURI?
Liedtke: The name ASTOURI was derived from the stories that are told from the prints we place on our clothing.
DFN: Please briefly tell us about your designs.
Liedtke: ASTOURI designs apparel and accessories with contemporary female styles that are digitally printed with iconic city photography designed for women to showcase her community pride with femininity and functionality. A majority of our garments are multi-functional, reversible, seasonless, and can take you from day-to-night and around the globe with our easy-to-wear and easy-to-pack designs.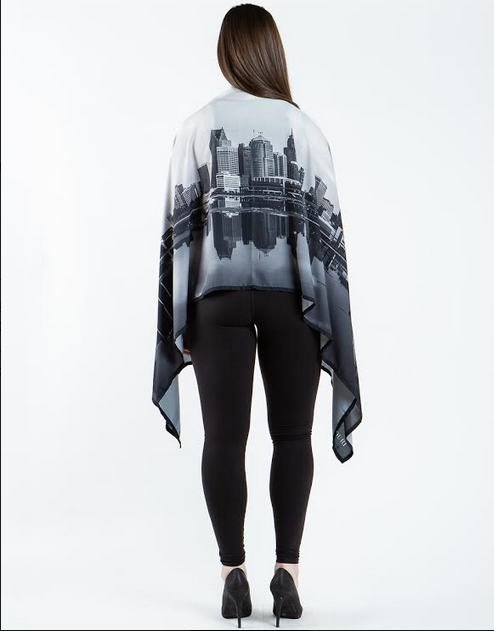 DFN: Are there certain fabrics that you love to work with?
Liedtke: We love working with fabrics that can bring our prints to life which is constantly evolving. There is not one fabric that we like more than others, however I do love fabrics that have a beautiful drape for our patterns and bring a fitting silhouette to our female consumer.
DFN: What makes your brand different than others?
Liedtke: We focus on localized prints that are stylish, multi-generational, inclusive, and size-friendly while also empowering women through telling their community stories in style. Additionally, we have give back programs, and community development and job creation by partnering with local female operated cut & sew facilities that create jobs and income for women.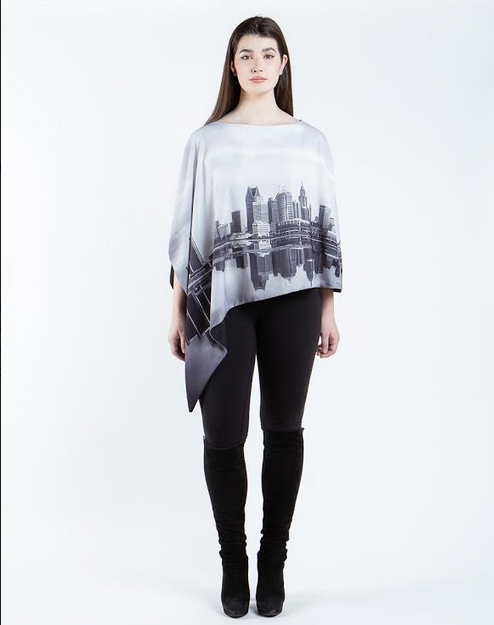 DFN: Describe your perfect customer.
Liedtke: Our ideal customer is really any woman that is proud of where she lives, where she is traveling to, or aspires to go to. Our brand appeals to all customers as we have both apparel and accessories that connect with the community.
DFN: Has the COVID-19 pandemic hurt or helped your business? How so?
Liedtke: We definitely faced some challenges when the pandemic hit. Between retail challenges and live events, it was challenging to get in front of the consumer. However, this also gave us some time to look at our products and upcoming innovation and pivot to garments that are more relevant to our female consumers needs. We quickly pivoted to new products like city printed faces masks and winter capes. We also relaunched our website, got involved with new e-com platforms and also started virtual trunk shows.
DFN: What inspires you to create new designs?
Liedtke: I find a lot of inspiration in looking at the beauty and fluidity that cities have to offer to launch in prints in new cities. When we look at our designs we are always inspired by clothing that is easy-to-wear, easy-to-pack, has multiple styles and truly adds value to our end consumer. I am always inspired by great looks that you can dress up, but also dress down, perfect for the everyday, but also going out at night with friends and telling amazing stories.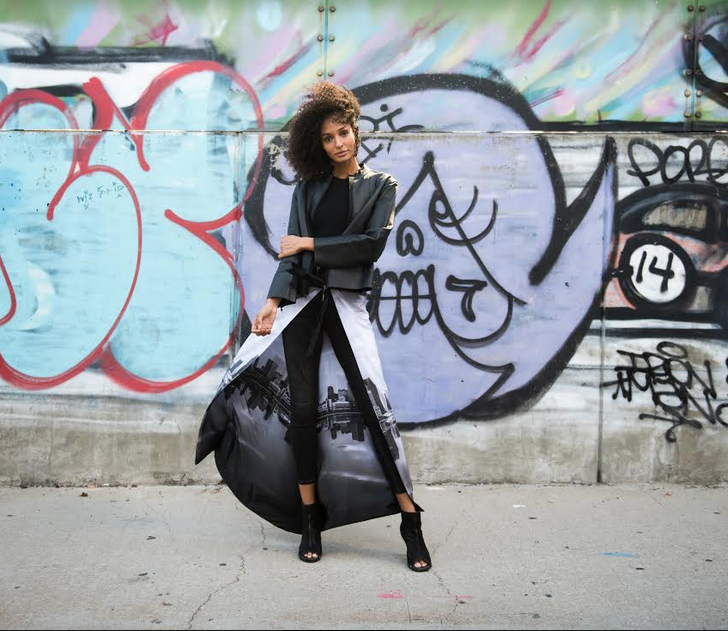 DFN: What advice can you give young designers out there who may be eager to start their own business?
Liedtke: My best advice is to offer a few key points:
1) Make sure that the foundation of your business is rock solid and that you have a clear business model and
sales funnel. This goes for any company and a fashion business is no different.
2) Make sure you are differentiated vs. your competition. This will set you apart from other brands and help you with both customer acquisition and customer retention.
3) Do your homework and your designs and brand will work. Start small and test market your products to make sure they will work in long run.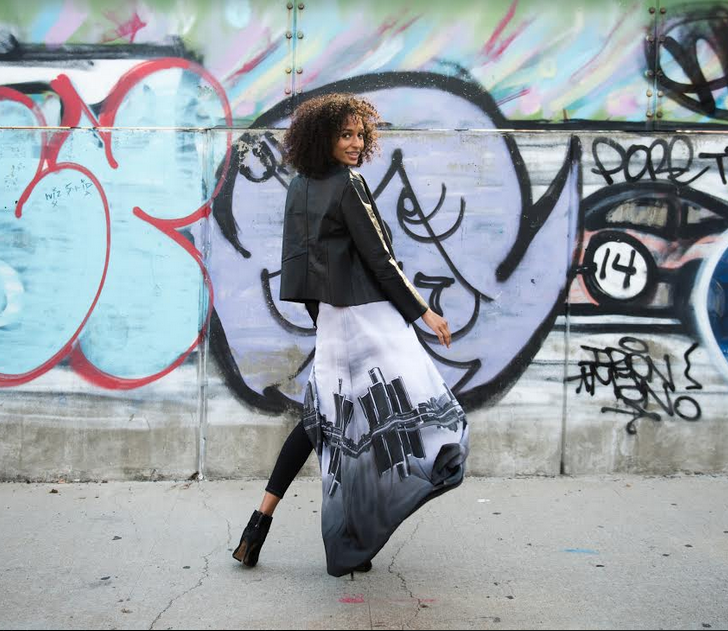 DFN: How do you like being a part of the Michigan fashion community?
Liedtke: I really like having the company here in Michigan. Overall, Detroit and greater Michigan is a truly supportive community that has a lot of offer designers, entrepreneurs, and businesses. I anticipate that we can accomplish many milestones here for not only the company, but also for the community. I would welcome more fashion companies, designers, and businesses to consider Detroit/Michigan to begin their businesses.
DFN: What does the future hold for ASTOURI? Where would you like to see ASTOURI in five years?
Liedtke: The future of ASTOURI is all about expansion both locally and globally. What is coming up on the radar is expanding into the top cities around the U.S. and also connecting with high travel cities globally as we come out of the pandemic. We also will be expanding our portfolio of products we offer to ensure we have a range of items women can choose from to wear on a daily basis and travel with. I would love to see ASTOURI in every major airport and resort over the next five years including truly owning clear consumer communication that is fun and engaging across social media.
DFN: Sounds like you're on your way! We wish you all the best with your current business and your five year plan. Thank you, Christina. It's been a pleasure speaking with you.

Liedtke: Thank you, Shannon!
ASTOURI can be followed on Instagram @astouri_style.
Disclosure – This post may contain affiliate links. By clicking and shopping, you help support Detroit Fashion News and allow us to keep reporting on all things fashionable.