Designer Spotlight: An Interview with Jiayu Li
Jiayu Li is a fashion and art student at Central Michigan University. Holding a true passion for both drawing and fashion, it's no wonder this young, talented student is already making her mark in the fashion community in Michigan.
Eager to learn and grow, Li has respect for the process, her mentors, and current designers who are leading the way. Without an attitude and a sense of entitlement like some, Li is gracious to please and eager to follow her dream and respect the ways of industry along the way.
She's a breath of fresh air in my opinion and so are her hand-sewn eveningwear designs.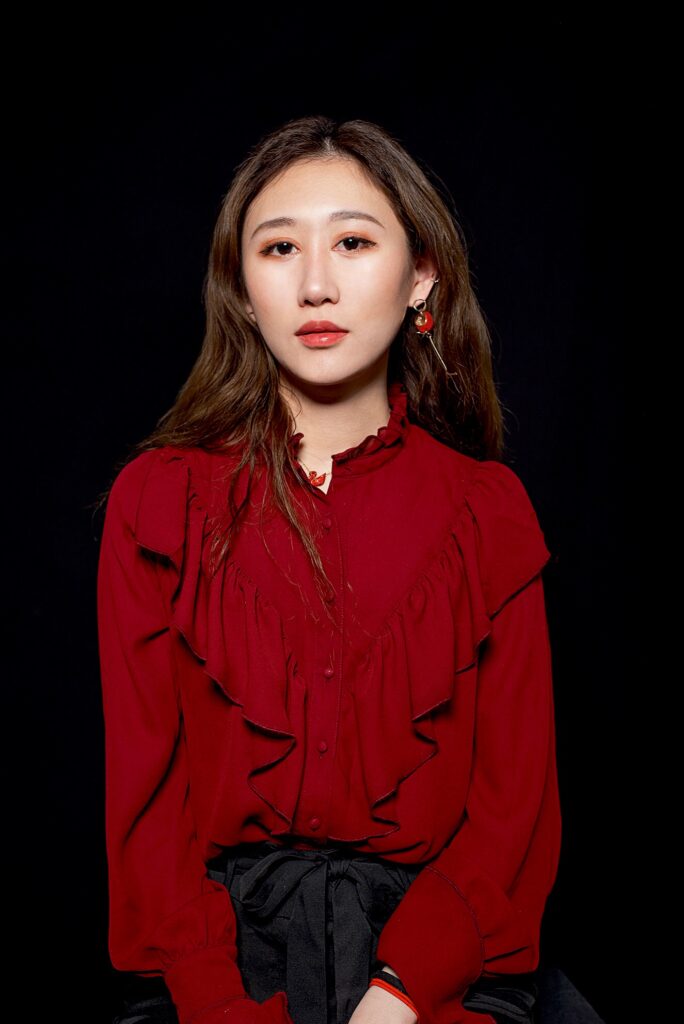 Please enjoy my interview with Ms. Li and get ready to be inspired by this young yet driven, fashion design professional.
Designer Spotlight: An Interview with Jiayu Li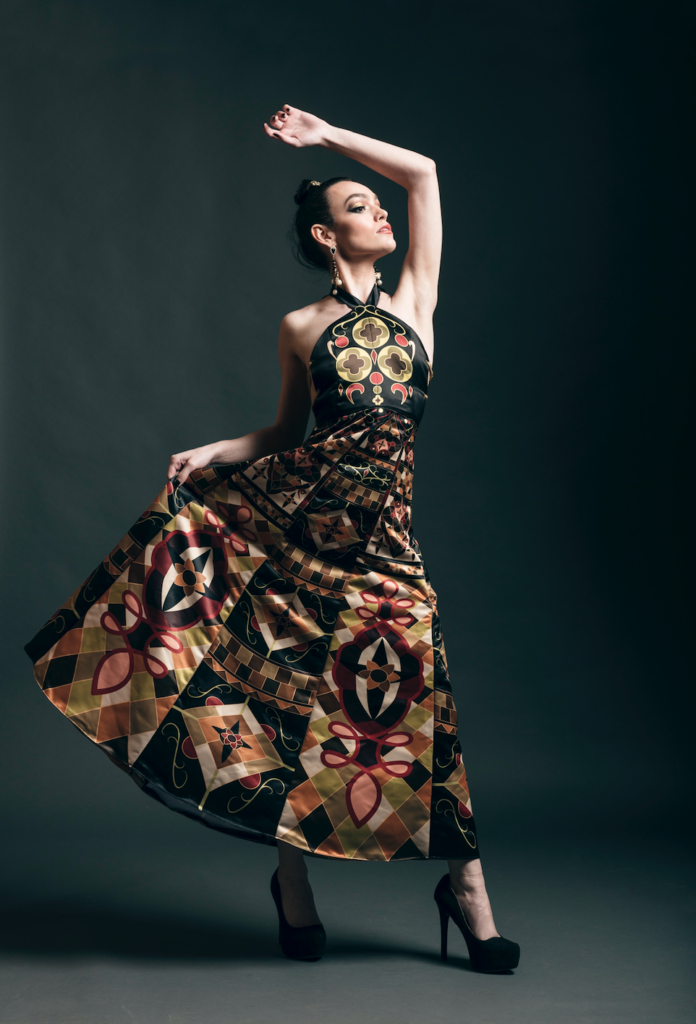 DFN: When did you know you wanted to be a fashion designer?
Li: When I was young my mom took me to a lot of different classes such as piano
lessons, singing, dancing, ice skating, and drawing lessons because she wanted me to
find a hobby that I like to do in my free time. Out of all the activities, drawing has
always been my favorite. When I was young, around 11 years old, I saw this TV show
"Tokyo Juliet" and it was a story about a fashion designer. That was my first time getting to
know the fashion industry and ever since then, my dream career was to be a fashion
designer.
But, Chinese culture is different than the U.S., a lot of parents tell their
children what they want them to go into and for the longest time, my parents wanted
me to be an accountant because my cousins are all accountants and so was my mom. I
started taking drawing lessons when I was about 10 yrs old and I had to stop in ninth grade
because my parents wanted me to focus on school. I had an opportunity to go to a
private art high school in China but my parents didn't think I should at the time so I
didn't end up going. I came to the U.S. as a foreign exchange student my junior year in
high school and I loved American culture and people so I decided to come back and
finish my high school classes in Michigan.
I didn't know what I wanted to do when I graduated high school so I went to Central Michigan University as a start just to figure it out. I started taking both fashion and business classes at the same time and as soon as I started my first semester I realized fashion design is what I wanted to do for the rest of my life because I feel so passionate about it and emotionally it makes me happy. I had a serious conversation with my parents and they were actually very supportive… so,  that's how I became
a fashion designer.
DFN: How has Central Michigan University helped you with your fashion business
dream?
Li: Central Michigan University provides a lot of classes for our program and through
these classes, I've gained a lot of professional knowledge. Our program provides a
pre-internship class which helped a lot of students by building up our resumes and
portfolios. We also have a product development class which a lot of other schools don't
have and it is very important because we learned how to work as a team and build up
our own brand before we even go into the industry.
CMU also gave us a lot of opportunities such as competitions, a school trip to NYC, and Paris. I participated in a lot of the competitions and that's how I made most of my important connections. I
also went on the NYC trip and was able to see and learn what the real fashion industry
looked like.
DFN: Do you have a mentor or instructor that has gone the extra mile for you that you
would like to thank?
Li: Yes, I want to say thank you to Dr. An (An, Su Kyoung), she is my professor for most
of my design classes and she helped me a lot with my designs during the past four years.
She is the first person I would go to every time I have a question. I also
want to say thank you to Dr. Mamp (Michael Mamp) for the amazing NYC trip I took
during summer 2018. I learned a lot about the fashion industry and my recent
collection "Consecration" was inspired by "The Met" Exhibition. Without him, I
wouldn't have created this collection.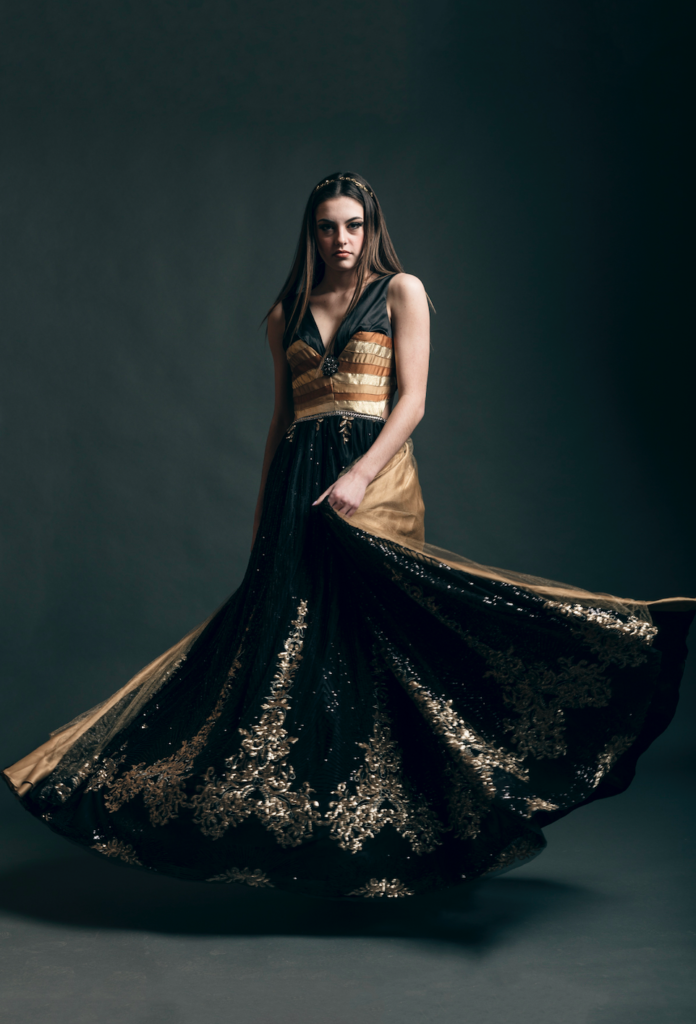 DFN: How inspiring! Thank you for sharing your mentor's names. Please tell us about your designs.
Li: My main focus is evening wear and bridal design. I like to use fabric manipulation
on a lot of my designs to make them look more interesting. I also like to use
engineered prints or digital printing to make my own prints because my minor is art and I love drawing. I want to show people what I am capable of for most of my designs.
DFN: What inspires your designs?
Li: I like to go to different museums each time I travel because I love seeing different
artwork from different time periods. I also like looking up prints and styles from
different countries and religions and bring those ideas to my work.
DFN: Who do you design for?
Li:  I design for women between age 18-35 or basically whoever needs a gown for
special events.
DFN: Do you use social media to grow your fashion business? 
Li: Yes, I use Instagram to show most of my work. My Instagram username is
jiayuli_fashiondesign.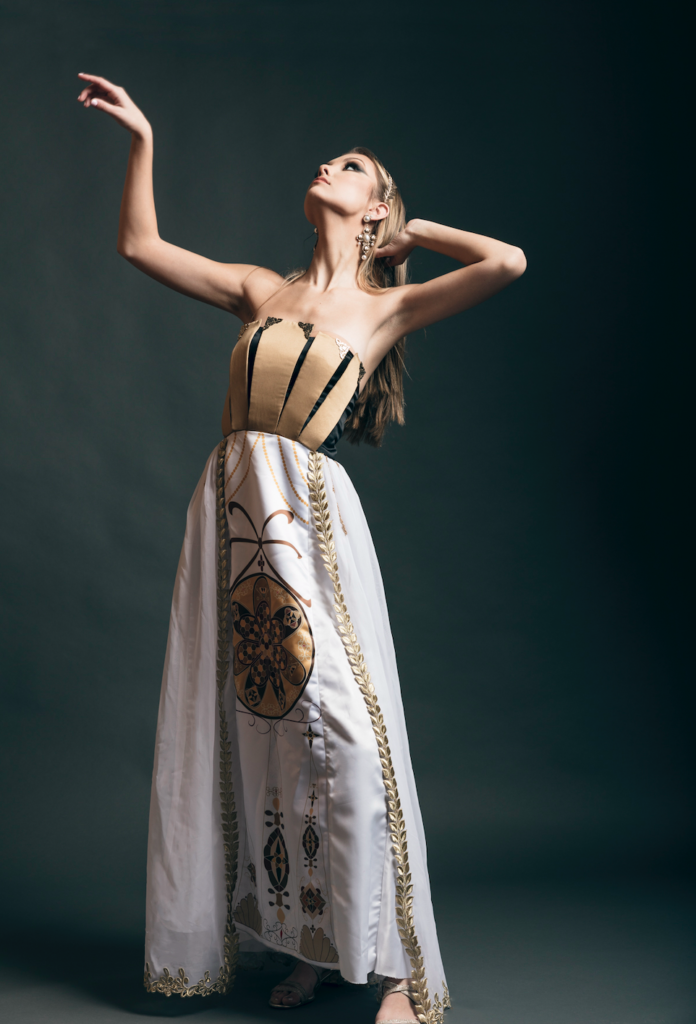 DFN: Do you have hidden talents or hobbies that inspire your designs?
Li: It sounds very strange but I really like thinking and creating designs when I am at the
gym doing cardio on the treadmill. There are about 10 TVs at the gym playing
different channels and that's what inspires me to choose the colors for my design ideas. There are so
many different colors you can find on TV and I love to see the colors in person
instead of just picking random colors from the palette.
I also like to play classical music such as Beethoven or Chopin when I am creating prints because it puts me into an "art mood" and I like to play runway music when I am creating a design.
DFN: What fabrics do you enjoy using when creating?
Li: I use a lot of satin and tulle because most of the garments I make are evening wear.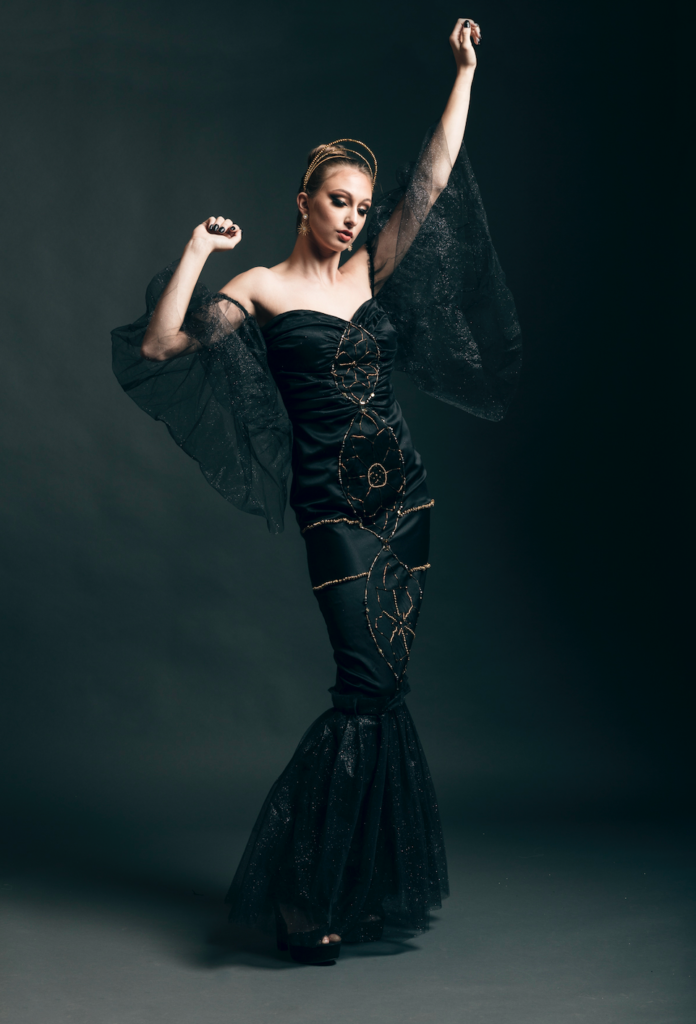 DFN: Where would you like to see your fashion brand in five years? 
Li: I am graduating in May this year and I think the best for me at the current time is to work
for designers or brands during the next couple of years to gain more experience and to learn the ins and outs of the fashion industry better. I definitely want to have my own brand in the future
and that's my dream but at this moment, I think experiences and connections are more
important than creating a brand right away.
Disclosure – This post may contain affiliate links. By clicking and shopping, you help support Detroit Fashion News and allow us to keep reporting on all things fashionable.