Detroit Denim and Paul Johnson Partnership Brings Art to Life on Denim
Detroit Denim, a company that's known for their high-quality, custom-made jeans, has partnered with local Detroit artist Paul Johnson, also known as "FFTY", for the first run of their summer collection.
Each custom jean will be made to order through an online process & virtual fitting, and embroidered by FFTY using a vintage Singer 114 chain stitch embroidery machine.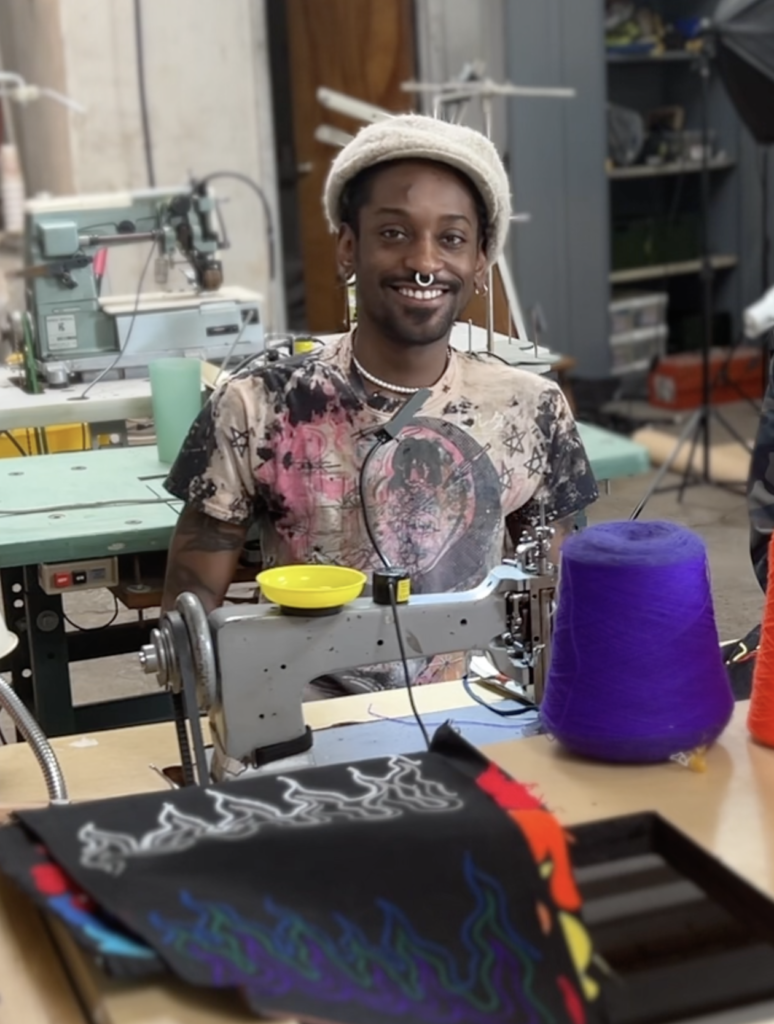 Johnson is a multimedia artist who focuses on ceramics, painting, and embroidery. With his artistic instincts, he explores the idea of color (being an upcoming artist) while also embracing the culture of being a person of color. Johnson's talents landed him as a featured artist in Detroit's "Murals in the Market" where they showed versatility in applying their unique style in the form of murals.
"One motif I play with a lot is flames. I believe that flames were like our first form of entertainment, a lot of movement, a lot of energy." Says, Johnson
Detroit Denim's first run of jeans will be called "Torched". The jeans are made of black Japanese selvedge, embellished with chain stitch embroidery on the legs with FFTY'S signature flame pattern. The jeans will be available to the public to order at detroitdenim.com,  May 17, 2022, through May 27 2022, and they will be available on a first-come, first-serve basis.
"Detroit has such a vibrant art scene, and we wanted to celebrate that fact. By collaborating with local artists in different media, we're creating truly one of a kind garments that shine with Detroit style." says co-owner Eric Yelsma. "We've been fans of FFTY for a while, and we're very excited to work with them."
If you didn't know, Detroit Denim designs, manufactures, and sells custom-made jeans that last. Founded back n 2010, their approach advances a growing movement to transform the industry through lean manufacturing and personalized customer relationships. After moving to solely e-commerce during the pandemic, Detroit Denim is on a mission to relaunch their retail experience.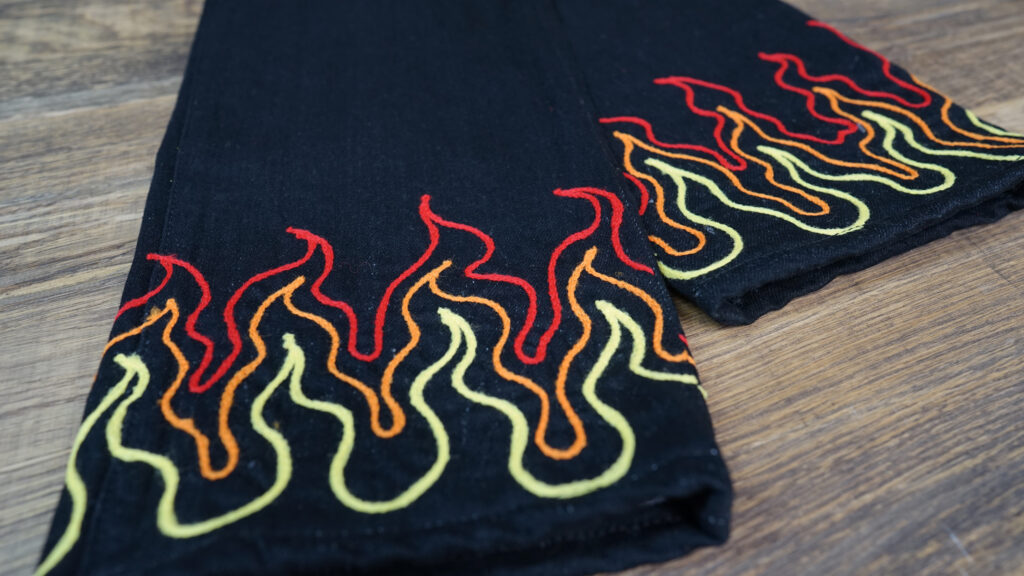 To shop the new collection starting May 17, 2022, visit www.detroitdenim.com. You can also give them a follow on Facebook and Instagram @detroitdenim.  We also recommend following and showing some support to the very talented Paul Johnson on Instagram @_ffty. I have a feeling you're going to be seeing these two names a lot more in the upcoming year.
Disclosure – This post may contain affiliate links. By clicking and shopping, you help support Detroit Fashion News and allow us to keep reporting on all things fashionable.