What Makes Bison Leather So Popular for Leatherworking?
For those of you who enjoy leather clothes and accessories, you may not realize what the differences are between leather types or understand what makes cow leather different from bison leather in bags. Bison leather, in particular, provides incredible quality and is a bit more unique because it's less common. Let's talk a bit about what makes bison leather so popular for leatherworking.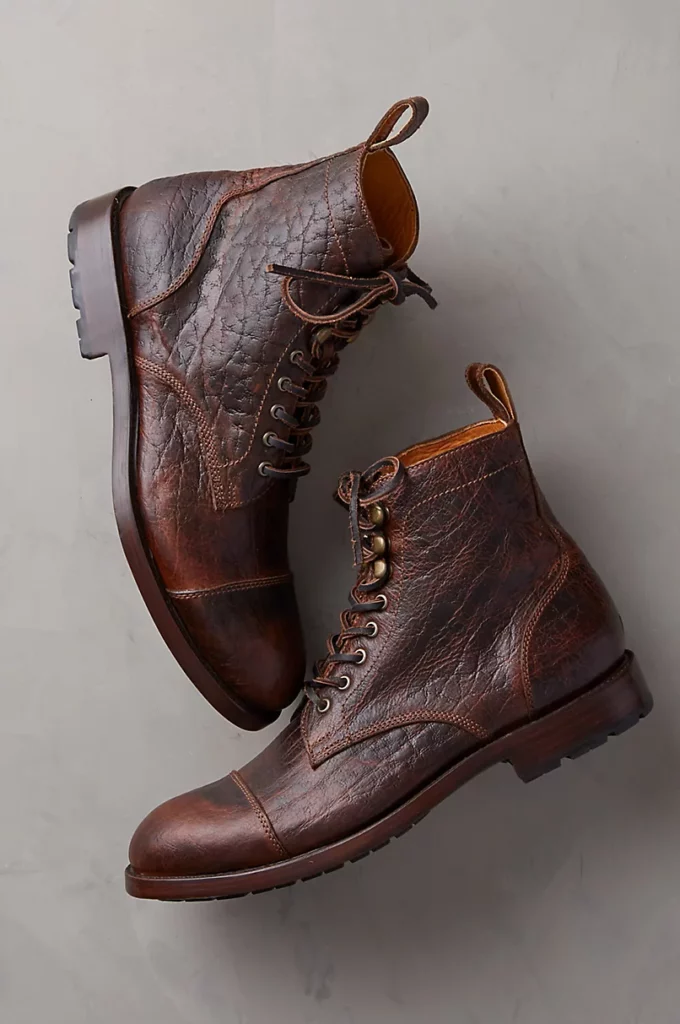 Practical Benefits
First and foremost, bison leather is an incredibly strong and sturdy type of leather—practically unmatched and suitable for accessories like bags that may have to take a beating over time. This strength comes from a few factors. Firstly, bison leather is incredibly thick compared to other leathers, like cattle, which may be used for the same applications. Bison leather's strength ensures the leather is steadfast and capable of withstanding extensive use. Secondly, despite being thicker, bison leather remains incredibly flexible and breathable. Bison leather clothing items, like boots, are considerably comfortable to wear. On top of that, treatment during the leatherworking process further improves the flexibility and breathability of this leather.
Aesthetic Qualities
What truly makes bison leather so popular for leatherworking is its aesthetic qualities. Bison leather naturally features a very deep and varied grain pattern unlike any other kind of leather. The leather's thickness is the key to its rich, dark color. The hide's natural texture is very prominent; such a distinct appearance means no two hides ever look the same, so you'll always get a unique product when you buy bison leather.
A soft, dark sheen (or patina) develops as leather ages. This natural feature always enhances the appearance of leather, and bison leather is no exception. Bison leather is renowned for its naturally developed patina.
American Made
It's worth noting that bison leather is rarer than other types. While bison can be found in Europe, the American bison is far more common. While it may seem like every product is made overseas these days, you'll always be shopping locally, as the US is the biggest exporter of bison leather, thanks to bison farms. Take pride in knowing that bison leather products are always high quality.
Disclosure – This post may contain affiliate links. By clicking and shopping, you help support Detroit Fashion News and allow us to keep reporting on all things fashionable.