Paris Fashion Week: Taj Cottage
Michigan-based fashion designer takes on Paris Fashion Week for the first time.
Meet Rachna Chandra, creator, and designer of 'Taj Cottage', a fashion brand that produces stylish and trendy Indian fashion. Recently, Rachna took her designs abroad to Paris Fashion Week for the first time.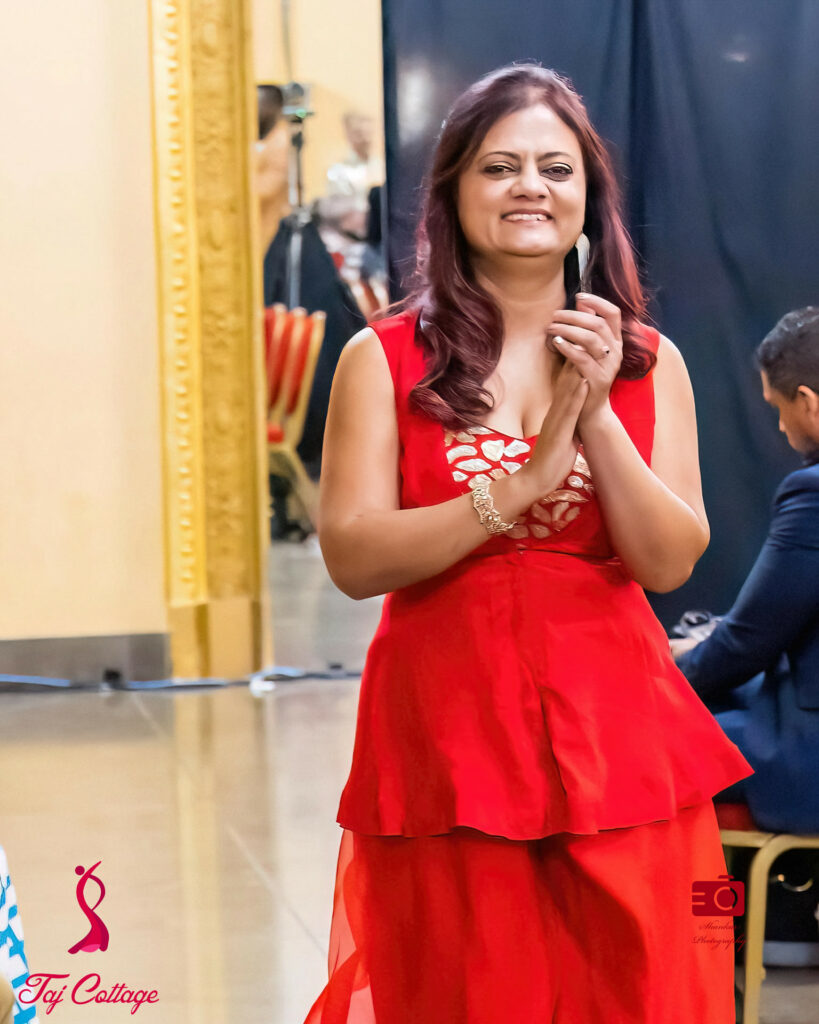 Designing and creating clothes has always been a passion of Rachna's since she was a little girl. It wasn't until 2005 that the time was finally right for her to start her own brand. What started off as a small studio in her basement in 2005 while raising her children and eventually grew to a storefront in 2019— she now has showcased her designs across Michigan, New York, and now even Paris.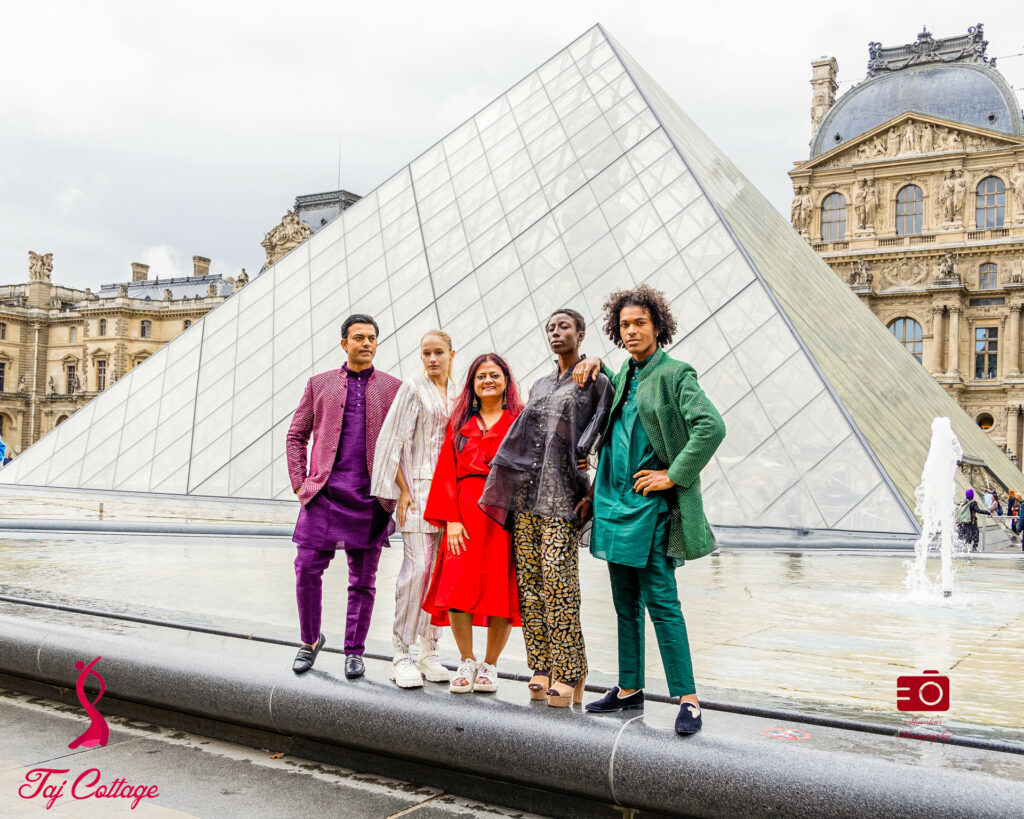 It took 4 months of hard work and determination for Rachna to create 15 looks specifically for her trip to Paris. She debuted 10 of them in her collection titled 'Metamorphosis.'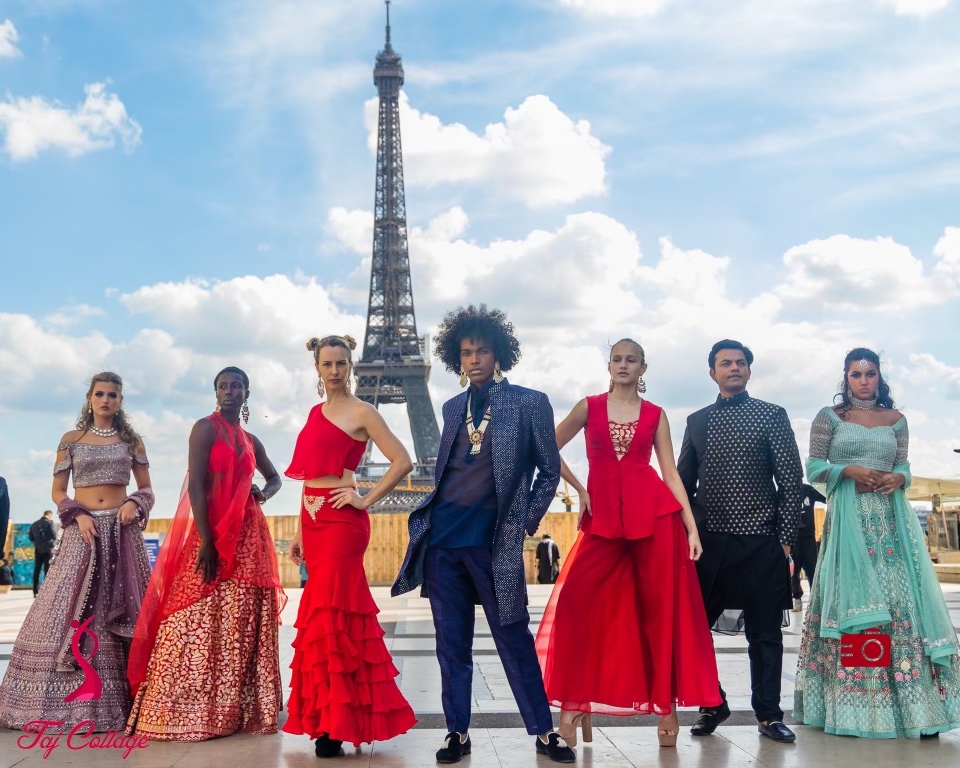 The basis of this collection was that it can be worn by anyone. Across all the various silhouettes chosen for 'Metamorphosis', Rachna made it clear that these clothes are for any gender, binary or non-binary individuals. They are meant to be versatile, to style whichever way you like and wear as anything. 
"My best memory is that I created an Eiffel Tower appliqué on the back of a tunic on one of my pieces, I thought it was pretty cool to have that in Paris. Also, the colors red in my collection. I had three colors—red, blue and black— but red really popped around the shoot locations and on the runway"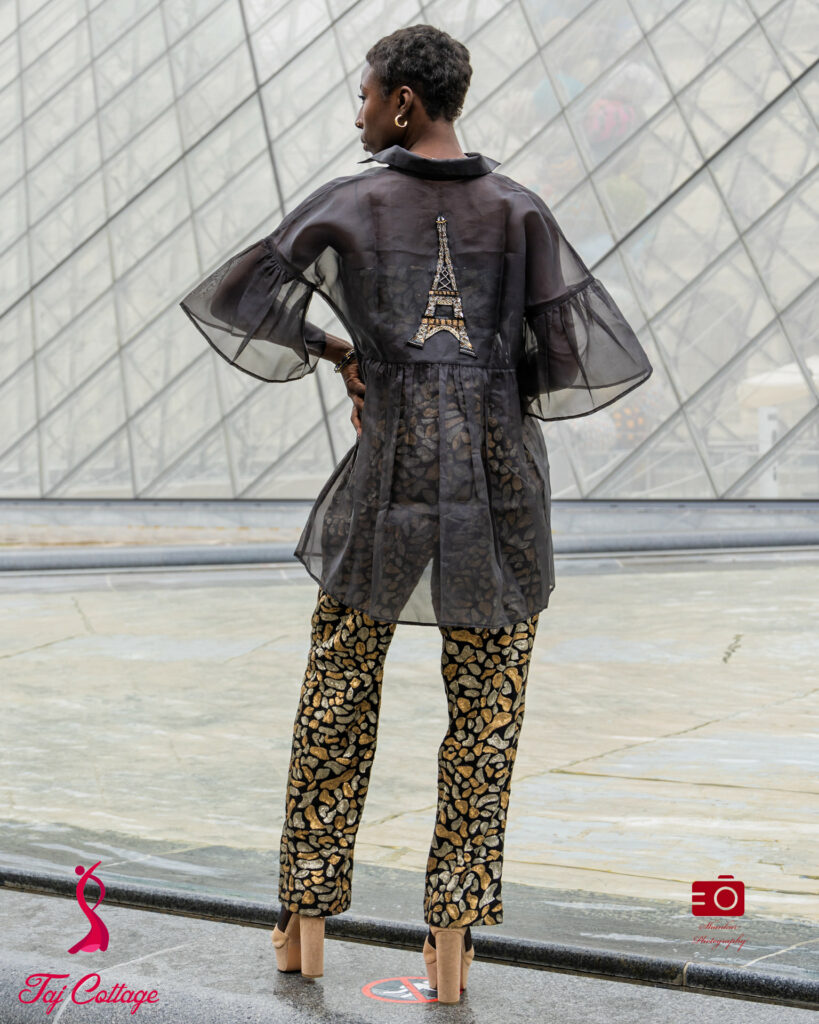 Prior to the day of her debut at Paris Fashion Week, Rachna and her team spent the whole day and morning going into show shooting at various locations across Paris. She described it as literally hopping into an Uber with all her suitcases, going to the Louvre and Eiffel Tower "with the whole 9 yards, the whole team," just to make the most of their time there. 
Paris Fashion Week sits on top of Rachna's personal favorite fashion weeks she's ever done. She says, "New York fashion is very different than Paris fashion. I would do New York Fashion Week again for sure, but given the chance and the budget allowance, I would always choose Paris. I can see people wearing my designs more there than in people in New York."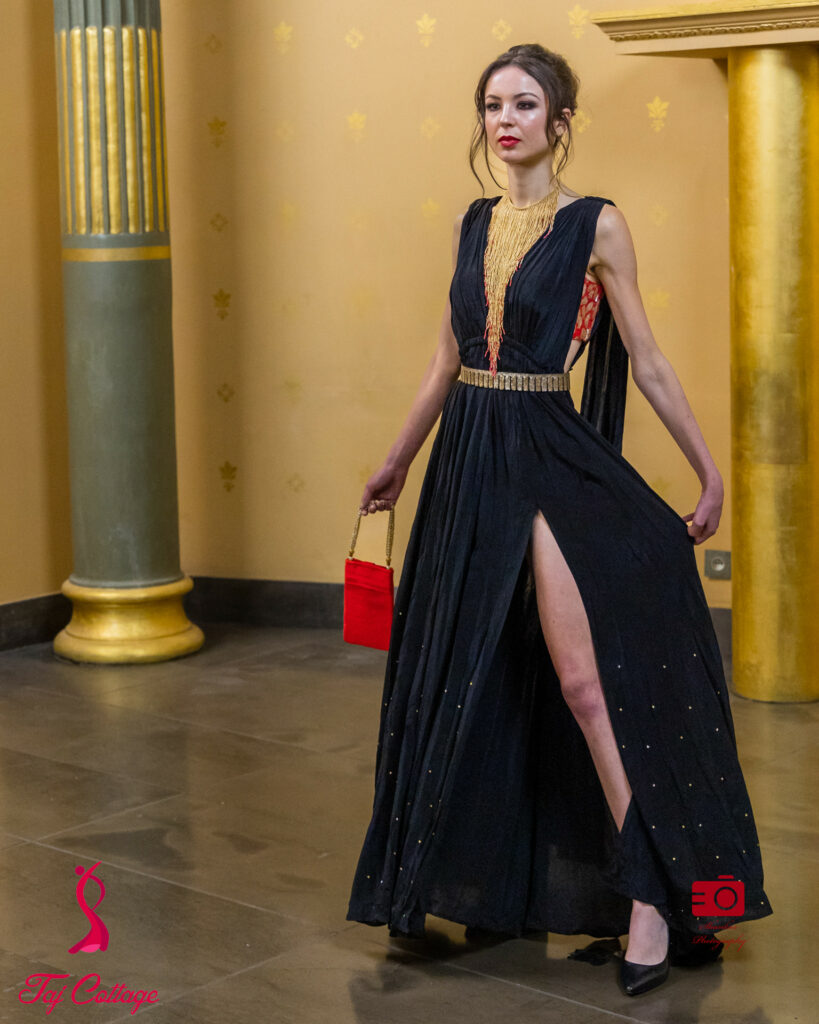 Rachna went on to describe Paris as, "the fashion maker, it's the fashion hub, everybody is so fashionable regardless if they are walking in fashion week or not." 
Advice for fellow designers wanting to show at Paris Fashion Week? It takes commitment. "Of course, it's a lot of money and you really have to be Paris-ready. Your collection needs to be up to that mark. If you think you are, I would suggest doing a photoshoot around the town along with the fashion show while you're there." 
You can find more on Taj Cottage here. 
*Click here to read our Designer Spotlight Interview with Rachna Chandra back in October 2021.
Disclosure – This post may contain affiliate links. By clicking and shopping, you help support Detroit Fashion News and allow us to keep reporting on all things fashionable.