Tips for Securing Your Wig Quickly and Effectively
Considering Trying a Wig?
Whether you're a wig enthusiast or someone considering trying a wig for the first time, you'll want to ensure it's secure, comfortable, and gorgeous. Having a well-secured wig can make all the difference in your look and confidence level, and it all starts with how you position and secure it on your head. We'll discuss five tips for securing your wig quickly and effectively, giving you the confidence you need to be your most stylish self.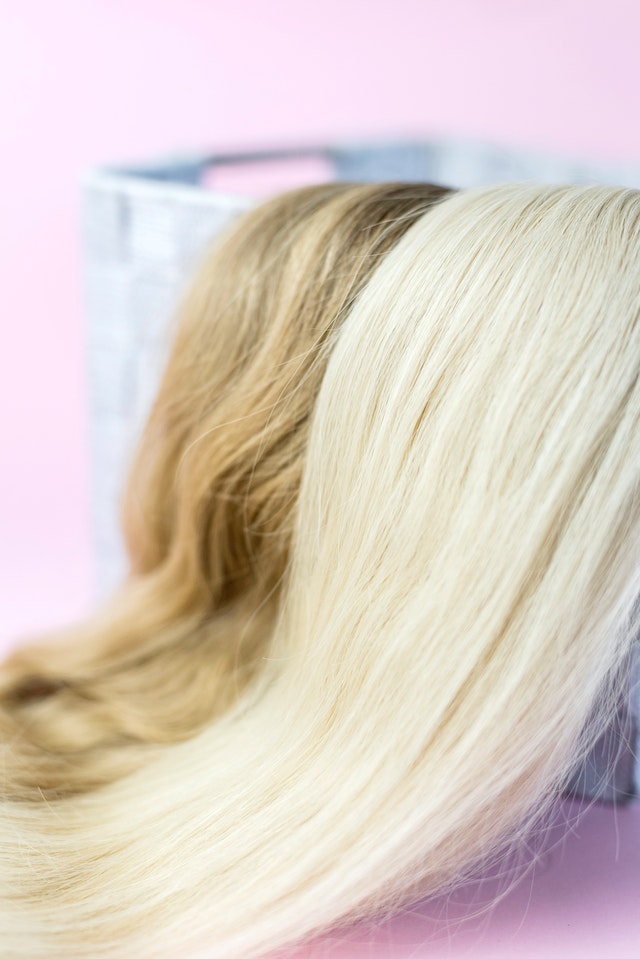 Get the Perfect Fit
One of the most important aspects of securing your wig is getting the right fit. Your wig should feel snug but not too tight, with no gaps or bumps along the hairline. When you purchase a wig, take the time to get accurate head measurements so you choose a wig cap size that meets your needs. Knowing your head circumference and face shape will help you make the right choice when selecting a wig size and style. Remember, a wig that fits well not only looks natural but also stays in place throughout the day.
Use Wig Combs and Clips
Wig combs and clips are your best friends when securing your wig. You can use sew-in wig combs (found near the hairline in the front, sides, and back) or clip-in hairpins to anchor your wig to your natural hair or wig cap. This method of attachment is great if you need extra security or plan on engaging in activities that could cause the wig to shift. Make sure to gently insert the combs and clips to avoid damaging your natural hair.
Switch to a Glueless Lace Wig
Glueless lace wigs are an excellent choice for wig wearers who want to avoid the messy application process of adhesive products. Glueless lace wigs have specialized adjustable straps, wig combs, and clips that let you secure the wig without glue. Glueless lace wigs save time and fuss and are a gentler option for those with sensitive skin or allergies to wig adhesives. If you're interested in saving time and hassle in your routine, learning more about glueless wigs is a step in the right direction.
Apply Wig Tape or Adhesive Properly
Another helpful tip for securing your wig quickly and effectively is to reassess how you apply your wig adhesive. If you choose to use wig tape or adhesive for a more secure hold, you can do several things to ensure you're applying it correctly. First, clean your skin with alcohol to remove any oils or makeup that could interfere with the bond. Then, cut the wig tape to size and apply your adhesive before firmly pressing the wig onto it. Allow the adhesive to dry before styling your wig to achieve the best possible bond.
Properly securing your wig can greatly increase your comfort and help you confidently rock your fabulous new look. In giving these tips a try, you're bound to find the right match for your skill level and routine.
Photo – Alina Skazka
Disclosure – This is a collaborative post and may contain affiliate links. By clicking and shopping, you help support Detroit Fashion News and allow us to continue reporting on all things fashionable.