Angela Wisniewski Curates a Rebellious Shopping Experience In Iconic Cadillac Place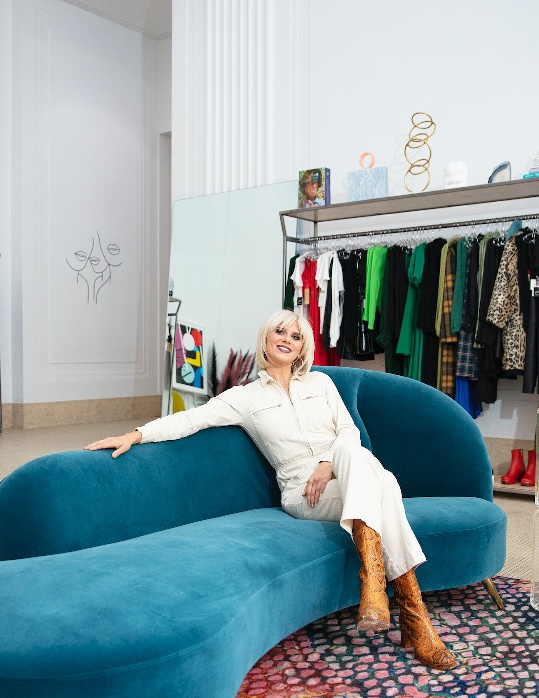 Angela Wisniewski Curates a rebellious shopping experience in iconic Cadillac Place and will be hosting her grand opening celebration, Saturday, November 9, 2019, with proceeds benefitting The Emerging Opal. It's been a while since we've seen a grand opening in this area. The New Center area became a hub of commerce over 100 years ago. The space was created for entertainment and fine shopping where families and individuals could shop for luxury fashion and enjoy being downtown. Large retailers such as Saks Fifth Avenue, among others, have operated in the neighborhood and there's much to learn when it comes to how the area came about compared to where it's been and where it is now. During recent times, a new generation of business owners and retailers have been populating New Center with innovative retail environments. It's been a roller coaster of new, old, non-existent and back to new again. We're thrilled to see the upside change, as we speak today.
On November 9, 2019, local Detroiter and fashionista Angela Wisniewski, will open Coup D'état, her first signature boutique, in Cadillac Place. Wisniewski is a Detroit-based stylist and a social media consultant who's created digital marketing content for retailers for years and now she is launching a retail space of her own. Coup D'état is a women's contemporary lifestyle boutique, representing the embodiment of Angela's lifelong ambition.
"I've always been an avid and conscientious consumer, but my career has focused
exclusively on marketing and brand strategy for retailers throughout metro Detroit," she explained.  "Coup D'état allows me to combine my professional experience with my personal passion."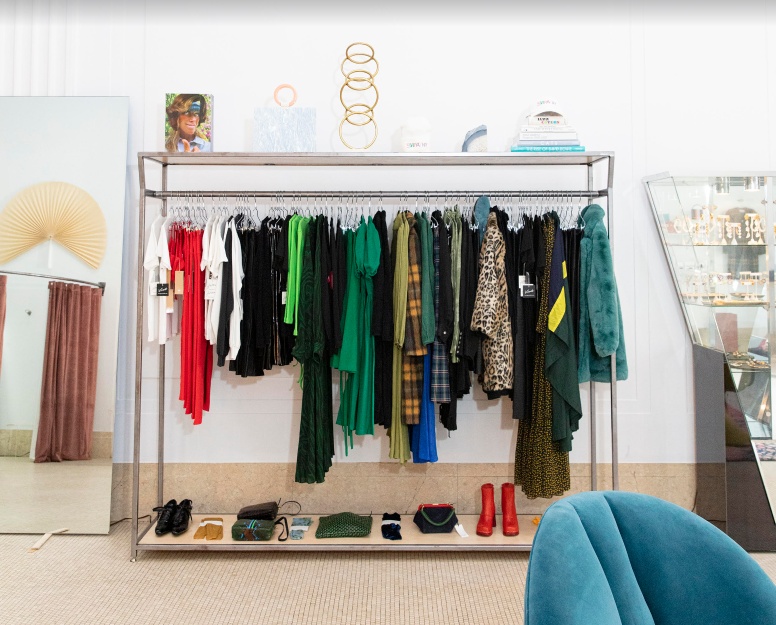 The 1200-square-foot space has been restored to its 1920s glory. The décor can be described as neo-classical elegance with an edge and all restorations and renovations have been done by local craftsmen.
"There's a wealth of creativity in Detroit, and it's important that my first brick and mortar
enterprise reflects that spirit," Angela said.
Despite her years of success in the digital marketing world, there was no ignoring her passion. "Since I was a teenager," she said, "and working retail, my professional ambition was to create my own retail experience. The kind of store I knew, other women wanted that Detroit should have."
The daughter of a Ph.D. (education) and a used car salesman, Angela said she brings an air of "blue-collar chic" to her style and Coup D'état. That is, "there's a bit of sexiness, a touch of utilitarian, some
femininity and even sportiness … and full-on confidence."
Coup D'état is located in Cadillac Place, 3044 West Grand Boulevard, Unit 460, between Cass
and Second avenues. Visit youresocoup.com or @youresocoup to learn more about the space. The store is open Wednesday – Saturday 11 a.m. – 6 p.m. and Sunday 12 p.m. – 4 p.m.
A grand opening celebration is scheduled for Saturday, November 9, 2019 with proceeds benefitting The Emerging Opal, a Detroit-based nonprofit providing girls with
mentoring and training to develop them into independent and socially conscious leaders.
Disclosure – This post is a collaborative post and may contain affiliate links. By clicking and shopping, you help support Detroit Mommies and allow us to keep reporting on all things families love.