Michigan Fashion Week International Brings The Community Together
Michigan Fashion Week will be hosting a showcase of emerging and established designers on February 29, 2020 to celebrate the growing industry of fashion and design talent in Michigan and the Midwest. Guests are invited to gather to join  700+ event-goers including fashion designers, fashion bloggers, fashion stylists, students, and industry enthusiasts for a "come all" gathering. The main event will be held at the Masonic Temple in Detroit on Saturday, February 29, 2020. Those interested in networking and supporting the business of fashion can show up in their hottest look and rise together in support and experience what our fashion community is all about.
This year's theme is an International theme honoring diversity and culture by including fashion designers that have a knack for cultural international couture wear. Designers in attendance will be representing countries from all over the world. Michigan Fashion Week strives to bring the community together and this is one event that is aimed to do exactly that. Through the production of events, workshops and professional networking events, MFW assists designers and industry professionals in learning the business of fashion by offering a platform of exposure and networking opportunities for those alike.
Michigan Fashion Week International 2020 is sponsored by Walmart, The Paul Mitchell Schools, The Lip Bar, D Asian Media and many more. A percentage of the event proceeds will be donated to The Fashion Summit, a 501(c)(3) organization educating students in Detroit the skill of sewing and fashion design.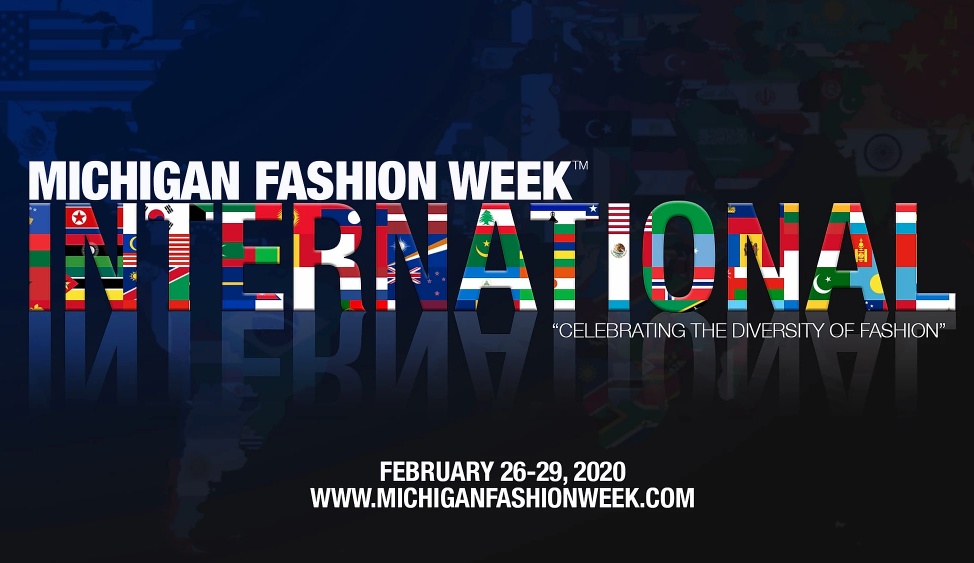 Event Schedule:
Day 1 – Wednesday, February 26, 2020
Private Shopping and VIP Reception featuring The Lip Bar
Detroit – 6pm – 8pm
*This is a private invite-only reception for fashion leaders, media and sponsors of The Michigan Fashion Week 2020.
Day 2 – Thursday, February 27, 2020
Sustainable Fashion Hands-On Event
Tech Town, Detroit – 6pm – 8pm
*A hands-on experience in the up-cycling fashion world: an intro to sustainable DIY fashion. Walk away with an up-cycling project you did right on the spot. All materials will be provided. Drinks and refreshments will be served.
Day 3 – Friday, February 28, 2020
The Ultimate Beauty Event with Celebrity makeup artist Marv Dixon
Norstrom, Twelve Oaks Mall, Detroit 6 pm – 8 pm

*A live makeup demonstration and makeovers with Celebrity makeup artist Marv Dixon. Shop the newest makeup trends and even grab a few samples. This will be a load of makeup fun. Please RSVP to the event to reserve your seat. Don't worry, this event is FREE.
Day 4 – Saturday, February 29, 2020
The Michigan Fashion Week International Showcase + Expo
Masonic Temple, Detroit
Pre-show 5 pm – 6 pm
Couture show 8 pm – 10 pm
*The annual showcase of Michigan's prestigious fashion designers. An evening of shopping, fashion, and networking. With over 20 vendors you'll sure to be sure to find your new favorite piece and meet Michigan talent from your very own neighborhood.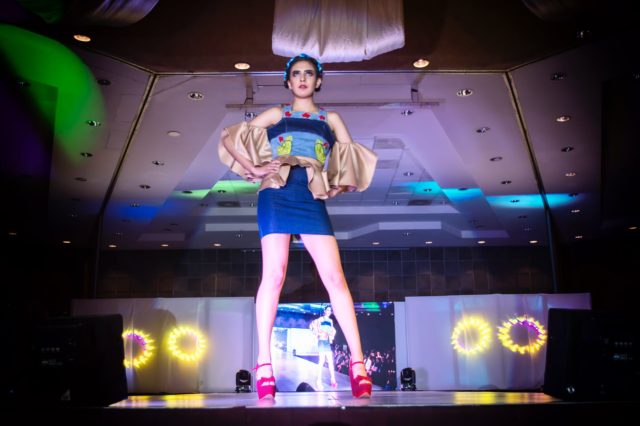 Michigan Fashion Week was founded by Loren Hicks back in 2012. A Crain's Detroit 20 in their 20s award recipient, Hicks has brought MFW to new heights as she strives to showcase and highlight Michigan's talent in the fields of fashion design, photography, art, and modeling. Each professional that comes her way is given the tools and network to expand their business and talent through the production of industry-related events.
Tickets for the event range from $20 to $200. Both individual and group admissions are welcome. Click HERE to purchase your Michigan Fashion Week International event tickets. More information can be found at Michiganfashionweek.com.
Disclosure – This a collaborative post and may contain affiliate links. By clicking and shopping, you help support Detroit Fashion News and allow us to keep reporting on all things fashionable.