Talulah Belle: A Rochester Boutique Otherwise Known As A Home Away From Home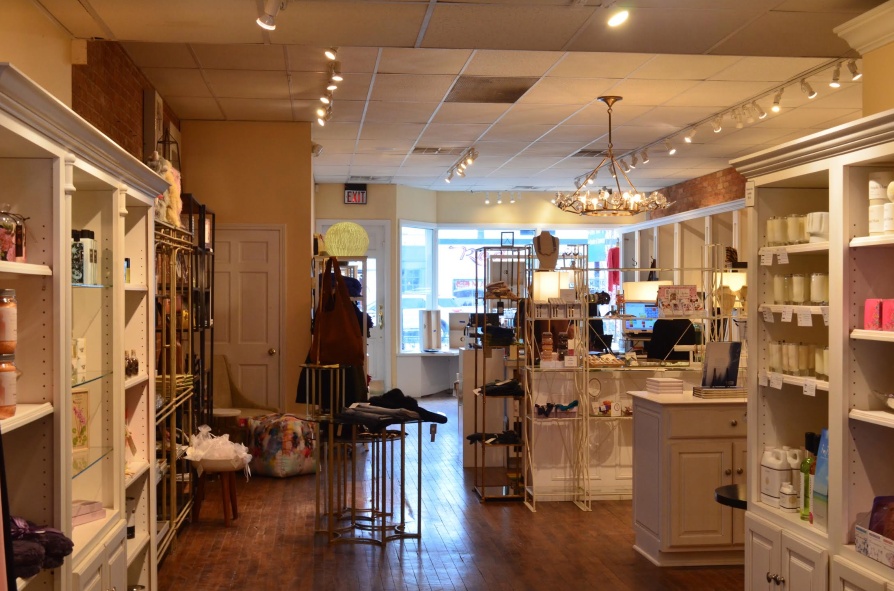 Team DFN recently visited Talulah Belle, a lifestyle boutique in downtown Rochester. Talulah Belle offers a thoughtfully curated portfolio of gifts, books, apparel, home accessories, art, and apothecary.
Owner and designer Amy Fonville started her journey 12 years ago with an idea of creating a warm and welcoming home away from home. So she created this go-to gift place in the neighborhood as an escape from the daily hustle and bustle of life. They not only offer exquisite gift items and self-care apothecary products but have also created a soothing and reviving aura with its overall layout.
Talulah Belle is constantly evolving to keep up with trends, tastes, and preferences of the consumers belonging to every age group. The boutique is consistently focusing on what is essential for your home in addition to creating a niche as a retail escape. Amy believes that a retail escape for her customers is meaningless if it doesn't add value to their daily needs. That's why she offers thoughtfully curated pieces based on each season.
Home Decor & Gift Items
Let us look at their array of home decor pieces showcased in the perfect blend of whites, browns, and hints of golden setup:
Talulah Belle has gifts for every member in the family. Starting from costume jewelry to delicious assortments of truffles. You can find all that you need under one roof. To add to that, you can even get Susan D. Owens's "Child Perfume" which is one of the most desirable cult-niche brands available in different beauty boutiques. "Child Perfume is a fragrance that is enhanced by the way the fragrance touches those around you"- therefore, Detroit Fashion News highly recommends it.
Clothing
Talulah Belle is bringing in two new exclusive French lines this Spring season. This Spring 2020, you will get to see pieces like cashmere short sleeve sweaters and transitional clothing with vibrant colors. So, if you are bored of the same old winter outfits, take a break at Talulah Belle to get your wardrobe revamped!
With their current clothing line update, do check out their Valentine's season collection too. Amy strongly believes that in this season of love, one should perk up their mood by throwing in some bright colors in their ensembles. Be it the snuggly morning pajamas, the feminine day-time office wear or the sexy night time little black dress; she highly recommends to mix and match outfits with the Christian Dior inspired woven bracelets.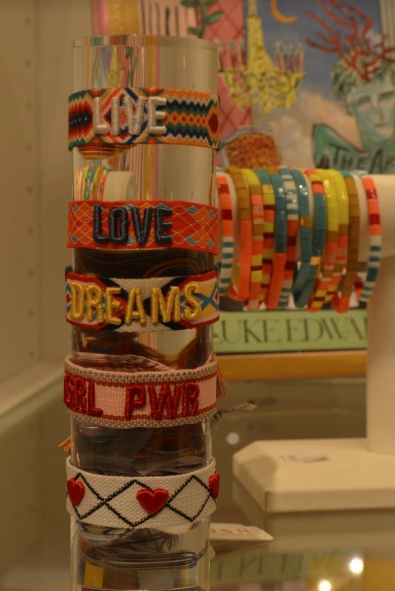 To succinctly define Talulah Belle boutique, we would say it is a place that offers products that sentimentally adds value to your gifting intentions. Each of their products has a purpose, which when gifted, will surely strengthen the relationship. All the products are priced reasonably and each of them has their significant classic appeals. With weekly research, Amy Fonville makes sure her customers don't just gift a commodity, rather "Gift a story that would make a good ever-lasting impression creating it as a timeless piece".
Talulah Belle is located in Rochester, Michigan at 307 Main St.
Store Hours:
Mon – Wed – 10am-6pm
Thurs – 10am-8pm
Fri – Sat – 10am-6pm
Sunday – 11am-5pm
Follow Talulah Belle on Instagram @talulah_belle.
Disclosure – This post may contain affiliate links. By clicking and shopping, you help support Detroit Fashion News and allow us to keep reporting on all things fashionable.