Burlesque Star Dita Von Teese and Lingerie Partner AB Enterprises Collaborates with Playful Promises to Launch Size-Inclusive Lingerie Collection
Burlesque Star Dita Von Teese is now officially offering plus size lingerie for women sizes 18 – 24. Von Teese and her global lingerie partner AB Enterprises, are collaborating with plus size lingerie experts Playful Promises to launch a size-inclusive lingerie collection. This is a first for the star, having never launched a Plus Size collection before.
The collection launches tomorrow, January 12th, and the new extended size collection includes a selection of Dita's popular lingerie styles in bras ranging from cup size B to H and briefs ranging from 18 to 24.
"I'm thrilled to offer my lingerie collections in an extended size range. I've always been an advocate for body positivity and want to make women of all shapes and sizes feel glamorous and sexy," says Dita.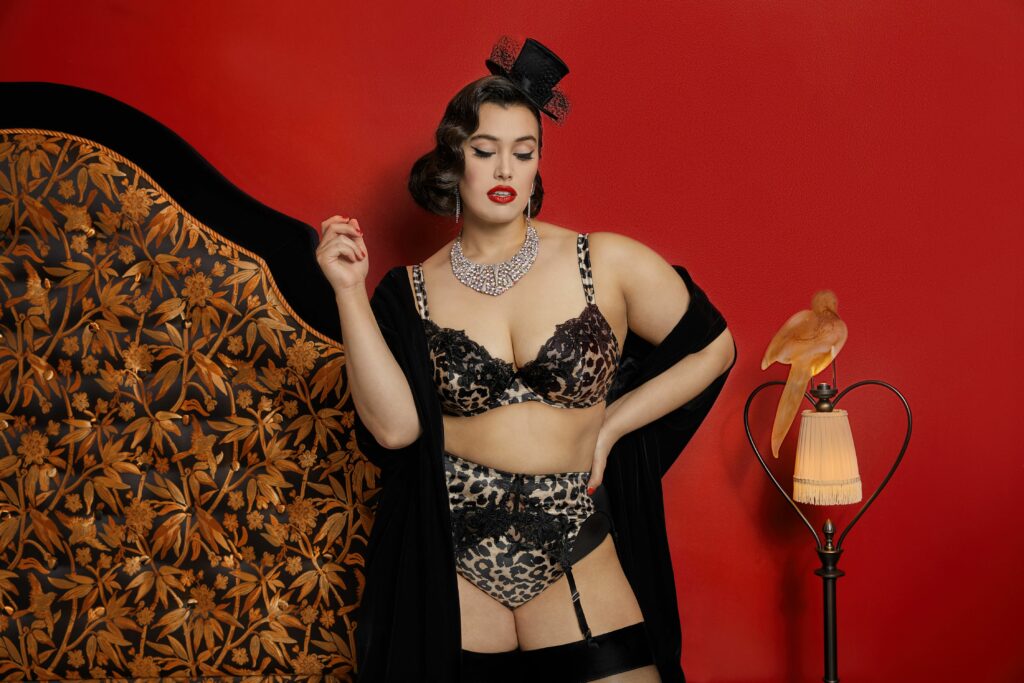 Dita Von Teese lingerie is inspired by her personal vintage lingerie style.  Known for her seductive and confident looks, Von Teese's collections offer modern trims and details to make them wearable every day. Each item is made in a strong saturated color or print. The vibrant jewel tones encourage women of all shapes and sizes to feel confident and glamourous in their own bodies.
The new inclusive size range includes popular classic Madame X in Magenta, the feminine Evelina in Shady Spruce, Millicent in a bold animal print with rich embroidered trim, and the elegant Rosabelle in classic Black. Classic black is always a staple in Dita's collections. She has always believed black lingerie is sophisticated, elegant, and erotic, all at the same time.
Each style in the range includes a bra, a brief or g-string, and a suspender. Available exclusively through Playful Promises, a brand that also has collaborations with Gabi Fresh, Felicity Hayward, and Bettie Page.
Disclosure – This post may contain affiliate links. By clicking and shopping, you help support Detroit Fashion News and allow us to keep reporting on all things fashionable.