Are you launching a fashion line? Finished with your prototypes and wondering if you are ready for production? How do you know you are ready and how can you prepare? Well, it's time to run through your production checklist!
The Big Three Steps of Garment Production Preparation
Whether you are launching one product or an entire collection, going into production should be thought of on a per-style basis.  In other words, treat your styles as separate orders, each with its own timeline for the entire product development and production period. As you go through the development process, you will get to the point when you are ready to pull the trigger for production for each piece.
Creating a Production Checklist is an important self-check when you are about to take that essential step.  There will be many points on this list that are standard for all cut and sew garments, but it is also important to customize it for each garment.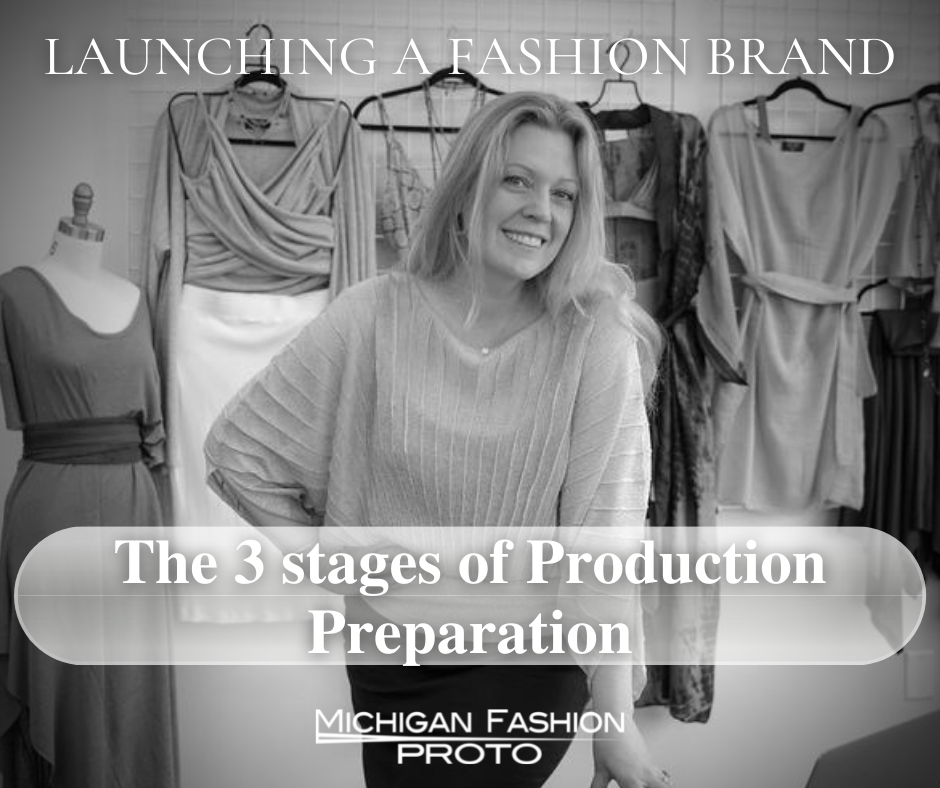 Here are the big three categories that you will need on your list:
Development is complete
Before you can plan your production order, you must have a sample made by your development team and factory that is 100% approved.  It is important that your "sew-by" sample is exactly what you are expecting to get from production as it is going to be used as the example by your sewing team.  Giving a "correct and proceed" order to your factory comes with risks and is not a good idea especially if it is the first time you use a factory.  Remember that development is not complete until your grading is done and you test your sizing!
All materials are calculated and ordered
Since sampling in your production fabric is a must, you will know your fabric and trim yields as soon as your sample is approved.   This information can be found on your tech pack or you can ask your development team.  Remember that not all wholesale sources operate in the same way, so you will want to place orders for your desired materials as early as possible and remember to give your factory extra yardage/trims in case anything does not pass the quality control inspections!
Your factory has agreed to timing and pricing
These are two of the big three parts of factory oversight (timing, pricing, and quality) and are important to strategize and confirm with a contract.  A factory can only give you guaranteed timing when you are ready to place the order and have everything needed to process.  Pricing should be worked out prior to placing your order when you order a sample to be made.  That sample will show you their capability and as long as it passes your quality check, it will become your "sew-by sample".
It's a good idea to start this list early in development so you can see the big picture from the start! To create your customized checklist, work with your development team- or just give us a call at Michigan Fashion Proto, we're always happy to help!
Disclosure – This post may contain affiliate links. By clicking and shopping, you help support Detroit Fashion News and allow us to keep reporting on all things fashionable.