How to Dress like the Stars of "Euphoria"
With season two of "Euphoria" coming to an end last month, fans of the show are now left waiting until late 2023 to early 2024 for the next season. Whether it be the intense emotions each episode showcases, the excitement of waiting till 9 pm every Sunday to stream the next episode, or staring at the television screen in awe at the marvelous outfits— "Euphoria" had its viewers in a chokehold every week. 
One of "Euphoria"s defining factors was how unique each character's outfits were in each episode. The way the outfit reflected what the character was going through emotionally and physically, the symbolism behind each look, and even the small details that one may not have picked up on at first glance. It is safe to say that the outfits carried a good chunk of the story throughout this latest season. One clear example of this is when the character Cassie Howard (played by Sydney Sweeney) wore an outfit identical to a former outfit worn by the character Maddy Perez (played by Alexa Demie) to showcase how much Cassie wanted Nate Jacobs (played by Jacob Elordi) to love her like he did when he was with Maddy. 
With so much time and effort being put into these outfits by the show's stylists, it is only natural that the audience picks up on these styles and wants to implement them into their own style. The tough part regarding this is that some of the outfits worn in "Euphoria" may be daunting to think about wearing in public or even wondering what kind of occasion can this outfit even be worn? 
From the highly decorated long acrylic nails or the sparkly rhinestone adorned makeup looks to the colorful and pattern-filled outfits— there are so many features to adapt to and implement in one's own style from "Euphoria". Even a way to make it more casual and fit one's personal style. Whether you favor Maddy's high fashion and trendy spin or Lexi Howard's (played by Maude Apatow) more schoolgirl look: here is how to dress like the stars of "Euphoria".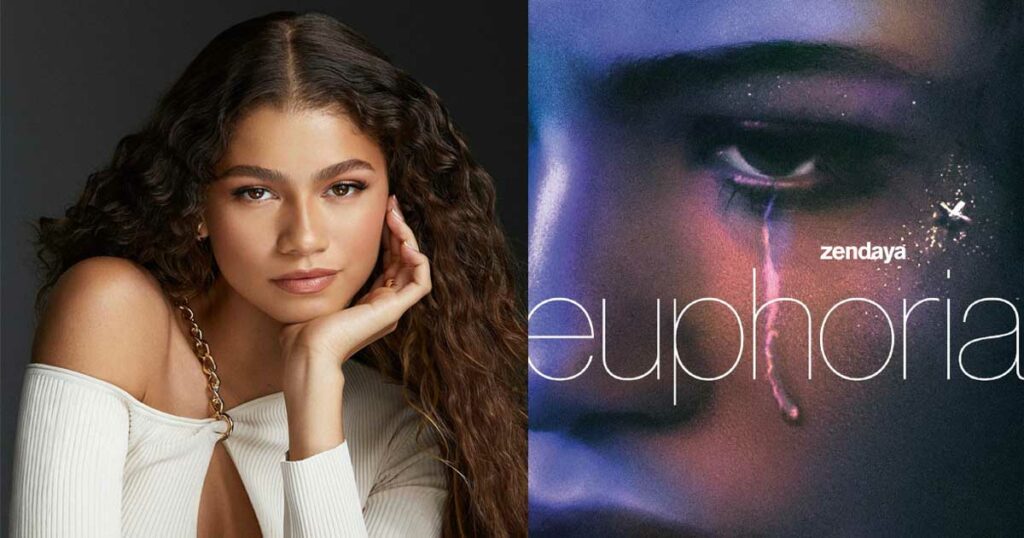 Cassie Howard: 
In season two, viewers saw Cassie cycle through many passionate emotions as she fought internal and external battles in regards to her newfound love for Nate Jacobs, who just so happens to be her best friend (Maddy Perez) ex-boyfriend. Her fashion for this season took those emotions and almost tried to sweep them under the rug, as if nothing was wrong. Sort of like when she woke up at 4 in the morning in a craze to get ready for school to impress Nate. 
A repeated style for Cassie this season was two-strap tank tops with lots of skin showing, usually paired with a matching skirt. Another highly talked about look of Cassies this season was when she copied Maddy's infamous tracksuit and winged eyeliner makeup look. Not only was the tracksuit so unusual in regards to Cassie's personal style but it was also one of the very few times Cassie has worn something other than a tank top or dress. 
If you want to incorporate Cassies dainty yet showy style into your own wardrobe, opt for various shades of pink (or pastels in general) that have a low cut. Along with that, try to stay away from heavy use of patterns as Cassie is usually seen in solid color outfits. Her focus is definitely more so on the shape rather than the design. 
Jules Vaughn:
Quite possibly the biggest change fashion-wise this season was seen in Jules' style. A heavy focus on her self-understanding and expression of femininity was captured through her outfits this season in comparison to the first season. One big factor was the streaks of color that were a staple for her in season 1 were now changed to darker colors to embody different emotions. 
To add more of a Jules vibe to your style, opt-in for heavy mixing of prints and colors. Jules was always seen with very accessorized or embellished outfits head to toe in a way that meshed together very well. It can be challenging to try and mix prints or patterns with colors but starting off light is a good way to get some Jules into your closet. 
Maddy Perez:
Arguably the most recognizable fashion from the show's cast comes from Maddy Perez who is always seen in something new. Words to describe Maddy's personal style can range from extra to flashy, but it is safe to say that Maddy is a true fashionista at heart. Especially after the scene in Samantha's (woman whom Maddy babysat for this season) closet where Maddy is shown trying on an expensive designer dress of Samantha's. 
Go big or go home when it comes to Maddy. Glue some rhinestone gems on your eyelids, put on that baby tee embellished with even more rhinestones, and don't forget to wing your eyeliner. If you aren't ready to have all eyes on you when you walk into a room, take baby steps and try putting on a sparkly top dressed down with jeans. Work your way up into the sassy style of Maddy Perez. 
Rue Bennett: 
Rue's style may be the easiest to incorporate into your wardrobe simply because chances are— these are clothes you already have. With this season being very emotionally taxing on Rue and her journey to sobriety while still dealing with the loss of her father, her fashion hones in on that. Rue can always be found in comfy clothes, unlike any of the other characters. 
If you want to slowly start bringing a little bit of "Euphoria" style into your life, Rue would be your best bet since it is the most simple. Choose oversized sweats paired with some sneakers and you're already set. 
Disclosure – This post may contain affiliate links. By clicking and shopping, you help support Detroit Fashion News and allow us to keep reporting on all things fashionable.