5 Top Men's Clothing Stores in Metro Detroit, Part 2
So, you thought we were done? We know there are more than five fabulous men's clothing stores in Metro Detroit and we've been hearing your messages loud and clear! That's why you'll be seeing more and more men's fashion posts from us from here on out.
In this piece, much like the last, we want to share a few more hidden gems when it comes to men's fashion and where to shop across metro Detroit.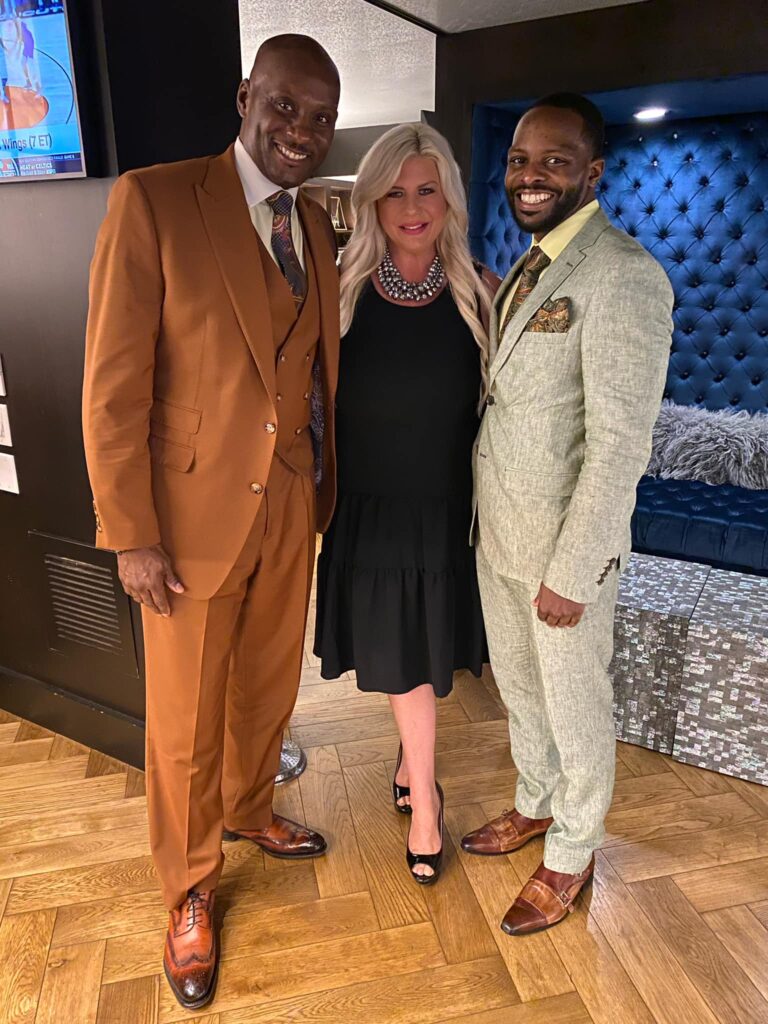 Tayion Collection 
Based in Taylor, Michigan, Tayion Collection offers high-end suits for men, fit for any occasion. Founded by self-made designer, Tayion Holland from Detroit, Tayion Collection produces hundreds of different styles of suits from a simple black tie to a white houndstooth print suit. Along with suit sets, ties and accessories can also be found here to add that finishing touch to any outfit.
Check out their website here. 
The Suit Depot
Another great option for a suit can be found in Oak Park, Michigan at The Suit Depot. Here you can find various different brands to cater to your suit needs. Whether you are looking for a business suit, a tuxedo, or a wedding suit, The Suit Depot has it all. Outside of suits, you can also find blazers, sweaters, shirts, and even shoes making The Suit Depot a standalone top men's clothing store in Michigan. To help customers find the best suits to wear, The Suit Depot website has several "style guides" listed on their website. Designed to help men find anything from what cufflinks to wear to what the rules are for coordinating a tie with an outfit. 
Check out their website here.
Hot Sams Detroit
Founded in 1921, in the heart of downtown Detroit stands a historic men's clothing store: Hot Sams Detroit. For the past 100 years, Hot Sams Detroit has been offering stylish and affordable men's clothing along with alterations and even custom order requests. Being the longest-running men's clothing store in Detroit, you are bound to find exactly what you need style-wise here (they know what's up). The two owners, Tony Stovall, and Cliff G. Green have been working at the store since 1974 but moved on to own it in 1994. This store truly captures the hardworking motto that is instilled in Detroiters. 
Check out their website here. 
Greyson Clothiers
Right on Woodward Avenue in Detroit, Michigan Greyson Clothiers is a store that offers a wide variety of clothing, not just for men but for women and youth as well. At the forefront of the brand is its dedication to collaborating with not just national brands but local ones as well. CEO Charlie Schaefer spearheads a clothing style that is optimal for different levels of comfort and connivance. Customers can also become members of the 'pack,' which is a membership program that offers exclusive clothing, depending on which pack is chosen. There are currently two locations, one in Detroit and the other in Palm Beach.
Check out their website here. 
Bonobos
Predominately geared towards selling men's pants and suits, the trendy apparel store has settled roots across the Midwest and a little further down south in states such as Tennessee, Missouri, and so forth. With a strong social media presence, the brand is able to reach a wide audience of men from all different backgrounds. Their stores specialize in the sale of pants and jeans, but also offer a wide range of suits, sweaters, and even golf apparel. 
Check out their website here. 
Which men's clothing store is your favorite? Share your Detroit Men's Store outfit on IG and tag us @detfashionnews.  We'll repost and share!
Featured Photo – Antony Trivet
Disclosure – This post may contain affiliate links. By clicking and shopping, you help support Detroit Fashion News and allow us to keep reporting on all things fashionable.