The Y'allternative Aesthetic
What it is and How to Rock It
You may have seen clips of people in all-black cowboy outfits driving a tractor. That's the y'allternative subculture in motion. Here's what the y'allternative aesthetic is and how to rock it yourself.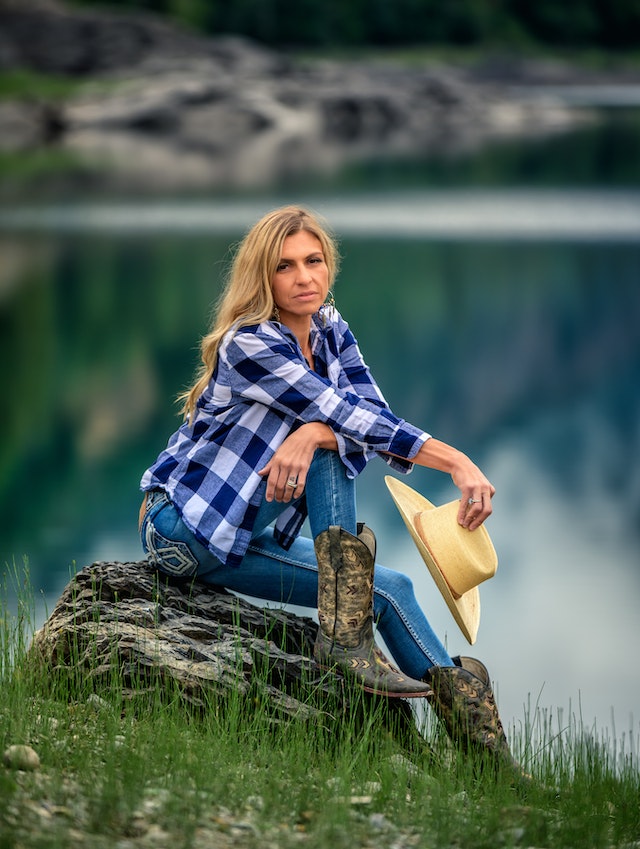 What is Y'allternative?
Y'allternative is a trending aesthetic popularized on TikTok. It has roots in the emo and punk subcultures and the American South. Many Southerners and country music fans are traditionally conservative, leaving left-leaning and queer southerners with a choice: reject their identity or their heritage.
The y'allternative subculture creates a space for them to do both. It combines elements of the alternative community, which has long been a safe space for queer and trans individuals, with southern style. It allows southerners who may have had to reject parts of their heritage to reclaim them while still being around like-minded individuals who will love and accept them, no matter their identity.
The Basics of the Aesthetic
The aesthetic draws heavily from emo and punk subcultures, so any elements of that style are welcome here. This includes dark colors, ripped jeans, heavy eyeliner, and dyed hair. Long, black skirts are a must. Band tees are always a staple, though the y'allternative style also includes country music artists, such as beloved icon Dolly Parton.
Another component of the y'allternative aesthetic is the Southern Gothic style. This isn't new; the term dates to the nineteenth century. Primarily it refers to the literary genre, though southern goths have also turned it into a fashion sense. Southern Gothic fashion combines goth outfits with southern style. It is dark, mysterious, and eerie, just like the literature that inspires it.
Now Add a Little Spice
So, you've put the basic outfit together, but it isn't looking very southern yet. That's because y'allternative is all about the accessories. Add a black cowboy hat or your favorite black leather cowboy boots to complete the look. A chunky belt buckle or a western-style shirt are also great options.
This list of our favorite cowboy accessories has even more options to add to your outfit. The y'allternative aesthetic is an excellent way for any southerner to reconnect with their roots and rock a new look.
Photo – Jordan Bergendahl
Disclosure – This is a collaborative post and may contain affiliate links. By clicking and shopping, you help support Detroit Fashion News and allow us to keep reporting on all things fashionable.