The Show 2023
The College for Creative Studies' (CCS) Annual Runway Show
The Show 2023, held on Thursday, April 20, 2023, was a night to remember for CCS fashion students Jacob Emmett, Jerome Fulton, Mikayla Hoak, Nikki Park, Sofia Proen, Ja'maiya Ryan, Cameron Sucaet, Stiven Woznicki, and Fulbright Scholar, Mehran Musta. Showing off their individual desires for fashion, with a little imagination and promising unique talent, the CCS students drew from inspiring locations such as Korea, Palestine, and New York City, just to name a few.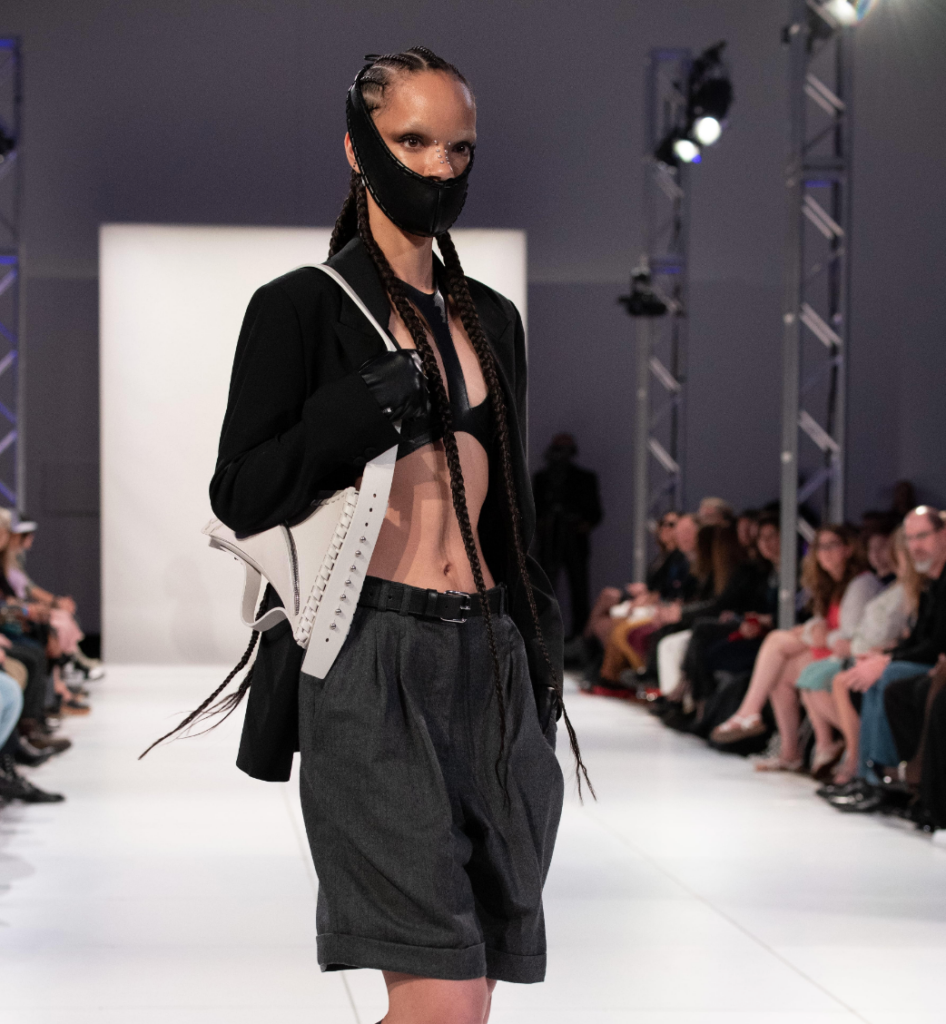 Each designer gave a great show. They utilized unique materials such as neoprene, metal, tulle, and snakeskins combined with digital 3D printing and NFT technology to explore personal identity and varied life experiences.
CCS's Fashion Accessories Design program was established in 2015 under the leadership of renowned footwear designer, Aki Choklat, and has been heralded as the largest and most equipped fashion accessory design department in the U.S.
With historic fashion houses like Gucci and Bottega Veneta finding a natural alignment with Detroit and its pervasive culture in recent years, institutions like CCS have aided in cultivating the newest generation of designers in the city as it continues to receive recognition for its rich heritage.
Were you at the show? What did you think? We'd love to hear from you. Share your show pics on IG and tag us @detfashionnews @ using #detroitfashion, #theshow, and #theshowccs.
Disclosure – This post may contain affiliate links. By clicking and shopping, you help support Detroit Fashion News and allow us to keep reporting on all things fashionable.