Taylor Momsen Rocks the Cover of INLOVE Magazine's Spring Issue
A star with fierce style and a path uninterrupted.
INLOVE magazine, a lifestyle publication, has unveiled its spring issue with powerhouse singer Taylor Momsen, of The Pretty Reckless, on the cover. The magazine showcases an exclusive interview with the rock icon and a stunning fashion spread (which has our attention), showcasing her incredible style and fierce energy.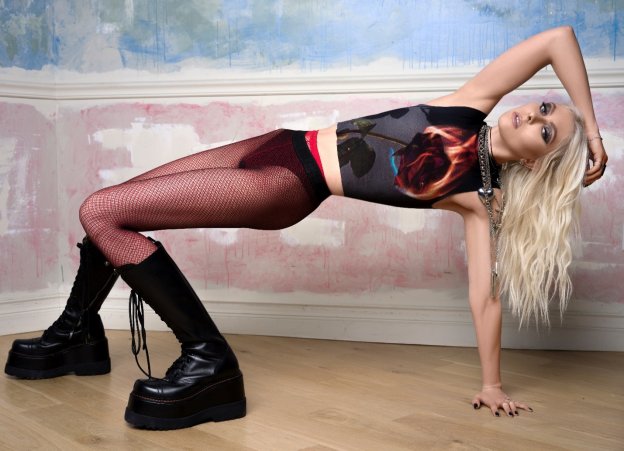 After you're mesmerized by her fashionable shots, check out the interview where Momsen discusses her influences and how she found her passion for rock and roll music. She talks about the impact of Chris Cornell and Kurt Cobain on her music and personal life and how their music inspired her to pursue her dreams fearlessly. As a Beatles fan, she also talks about how "Strawberry Fields Forever" changed her life and continues to influence her art.
"I've always said rock and roll represents freedom," Momsen shared. "It's where my imagination can thrive. It's how I express myself with no boundaries. Plus, loud guitars and drums are awesome."  – Taylor Momsen
In addition to her music, Momsen has also been a role model for young women in the industry. As a fierce female frontwoman in a male-dominated genre, she has changed how fans relate to rock and roll. Through her music and fashion choices, she has empowered young women to express themselves freely and without inhibition.
INLOVE,  a Lifestyle Magazine for visionaries & trendsetters is proud to support children orphans in Ukraine through the Sublimitas for Children program since 2014. The magazine continues to provide a platform for artists and individuals who use their voices and influence to make a positive impact in the world.
The Spring issue of INLOVE magazine featuring Taylor Momsen is now available for purchase online. To learn more about the magazine and its mission, visit https://inlovemag.com
Disclosure – This post may contain affiliate links. By clicking and shopping, you help support Detroit Fashion News and allow us to keep reporting on all things fashionable.