Online Shoppers Are Getting Scammed. Will You Be Next?
Two-thirds of online shopping scams begin on the social media platforms Instagram and Facebook.
Newly published data from a UK-based bank recently revealed savvy fraudsters are utilizing social media, specifically Instagram and Facebook, to prey on unsuspected shoppers who are in search of fabulous products with a great prices. Over the last couple of years, there has been a rise in online scammers creating fake business pages, social media ads, and even fake online stores.
We recently collaborated with Retail Expert Nick Drewe and Wethrift who have compiled a helpful list of key items to take note of when it comes to spotting a fashion scam on social media.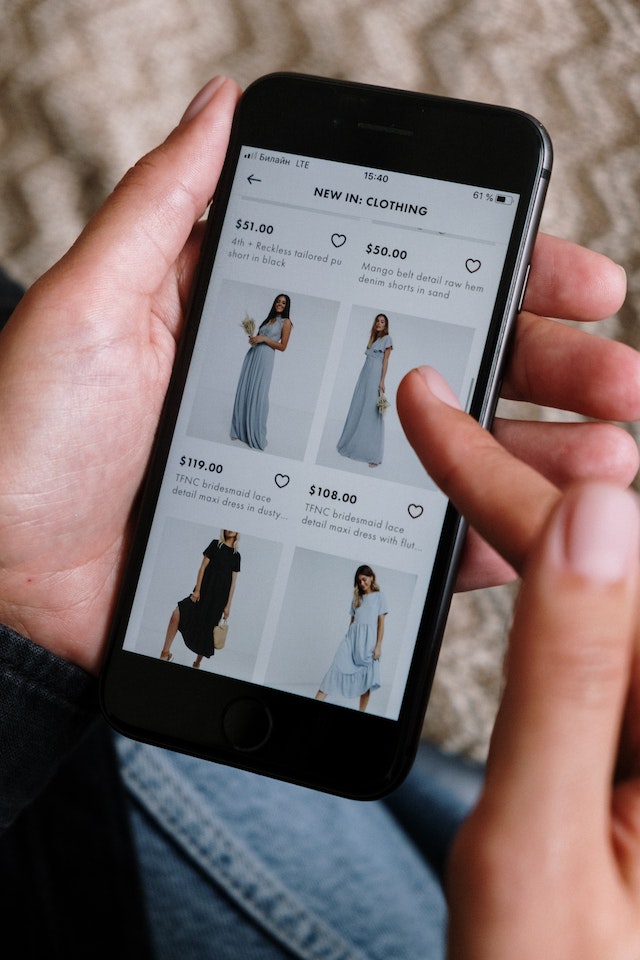 Question number one, "Is the deal too good to be true?" If a 'deal' with great fashion photos circulating around social media looks too good to be true, it probably is. A product or service being advertised on social media at an excessively low price can be a sure indicator of a potential fashion scam.
Scammers are getting great at creating & posting beautiful images that include gorgeous accessories or a "perfect outfit" that are quite pleasing to the eye. Most of the time these photos represent a fashion or jewelry brand you've never shopped before. Then, the price is uber enticing… Be careful here. Always trust your gut and use logic for whether a deal is legitimate or not. If you're unsure, read reviews and research the company/brand first, before making a purchase with your credit card info and shipping address. Still unsure? Check to see if their social media page seems new with a lack of posts and a low number of followers/likes, and engagement. This could indicate that the page is fake and merely attempting to replicate an established business or a new division of a business.  Another idea is to hover your cursor over the URL, which the post or ad is asking you to click through to. Don't click it until you're sure it's safe. Do a quick Google search for the brand name and check that the URL matches the official site.
A secure website URL that you see on social media will always have 'https' and a closed padlock symbol at the beginning of the URL, which means it is safe to purchase goods through.
Another trick fraudulent scammers use is creating amazing FB & Instagram ads. Don't be fooled just because it's a paid advertisement and a pretty picture. Remember, any business page can create an ad. Don't automatically assume FB represents or has an official collaboration with the company. As I mentioned earlier, anyone can purchase an ad.
Recently reported, 84% of marketing emails being dedicated to discount codes was from fashion brand, Fashion Nova. The fast fashion brand operates primarily online, with just five brick-and-mortar premises, so it is unsurprising to see that the brand is so prolific when it comes to promoting online discount codes to entice shoppers.
Also at 84% was fashion retailer, Old Navy, owned by Gap. Because the retailer has a monthly overhaul of stock, they are likely relying on online discount codes to make room for new stock items that come in each month. Both Old Navy and Fashion Nova are reputable businesses that don't run fake ads on social media.
At the end of the day, most people want to shop brands that are trustworthy and that offer the best prices. If you base your purchases on price first and must stay within budget, here are the top U.S. brands that offer the most discount codes in their marketing emails below.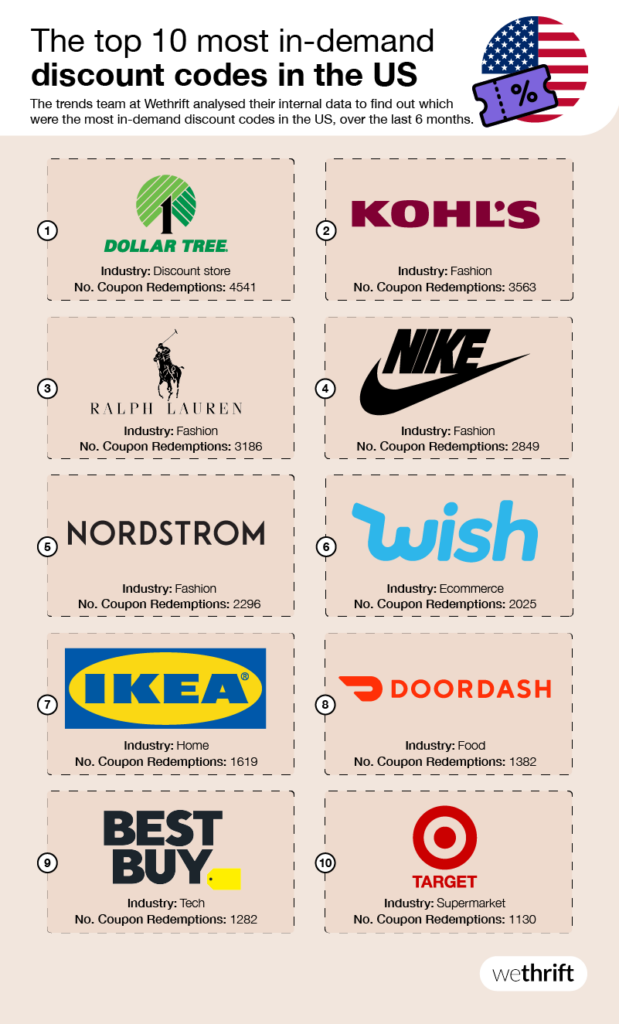 Graphic – Wethrift, Header Photo – Cottonbro Studio
Disclosure – This is a collaborative post with Wethrift and may contain affiliate links. By clicking and shopping, you help support Detroit Fashion News and allow us to keep reporting on all things fashionable.