Brand 1837 Launch
Brand 1837 brings industry experts together for new collection launch.
Brand 1837 recently launched its new collection and e-commerce website. Michigan designer Jill Robertson, with help from IKONIK Commercial Group, introduced 36 new designs in a 30-minute fashion show for friends, followers, and industry professionals. The event was held on June 17, 2023, and consisted of 150 guests, food, and mocktails.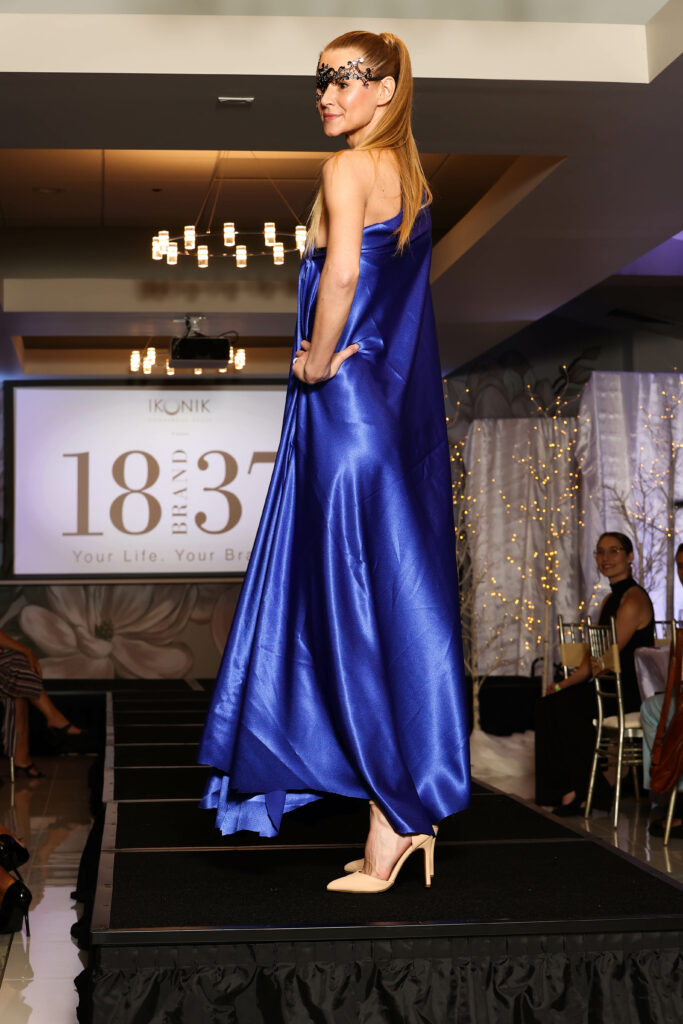 Robertson's collection offers an evolution of color beginning with black and working its way to vibrant and memorable gold looks. Fabrics used in the Brand 1837 collection were based on the bursting nebula concept matching the event theme.
The show opened with matte black looks and evolved to sparkle, shine, and memorable eveningwear. Robertson understands the meaning of happiness is different for every woman and the driving force behind the Brand 1837 collection is to make women happy in beautiful clothing in sensual fabrics. Each design is intended to make women feel beautiful, confident, and unique.
The launch event and fashion show for Brand 1837 was a huge success. And now each design is available for purchase on their website www.brand1837.com.
Photos – Davide Photography
Disclosure – This post may contain affiliate links. By clicking and shopping, you help support Detroit Fashion News and allow us to keep reporting on all things fashionable.