How to Achieve the Charm of the Cowgirl Aesthetic
The charming cowgirl theme is fun for summer BBQs, parties, and a night out with the girls!
Nothing shouts, "timeless," quite like the cowgirl aesthetic. It gathers inspiration from the style of the American West and the day of the cowboys. Plus it's cute and we all want to have fun and look cute. Right?!
The fashion elements of the past grew into a modernized style that people across the country adore. The only trick is that not everyone knows how to achieve the charm of the cowgirl aesthetic. Keep reading and find out the elements you need to look like a true modern cowgirl.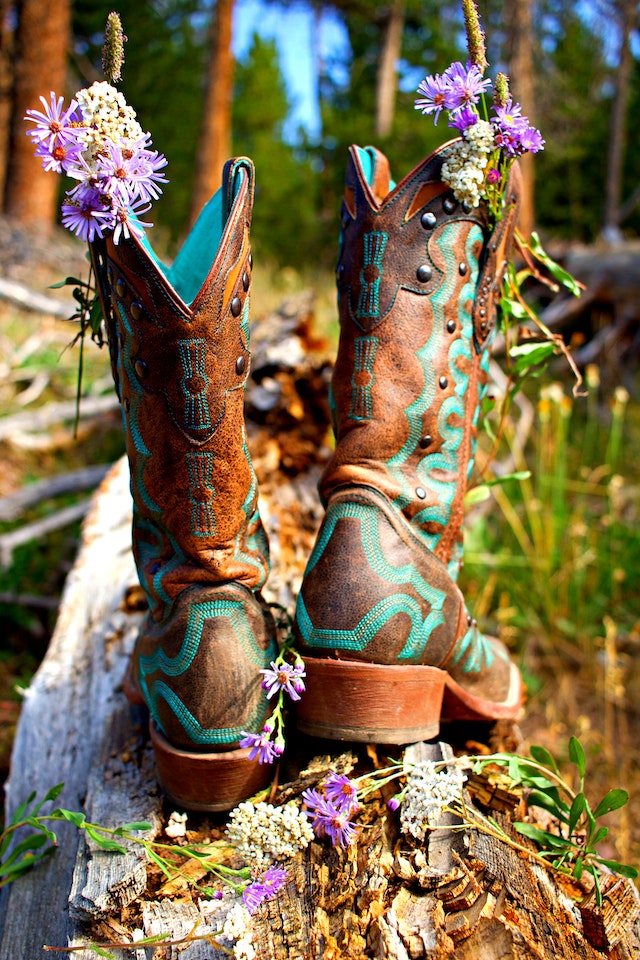 Begin with Denim
It's not a secret that denim is one of the most important garments when it comes to Western fashion. It's great to experiment with the different types of denim washes to discover which one suits your style.
Fortunately, denim jeans aren't the only choice. Try a denim jacket, romper, shorts, or top! Keeping a wardrobe full of different denim options will strengthen your cowgirl style.
Mix Different Textures and Materials
There are so many styles associated with Western wear. Denim, lace, and leather are the foundational materials that most people pick from. But that's not all.
Sparkles, gems, and metal are also attractive accessories to incorporate. Create a balance of the various materials and textures on the clothing items and accessories. The blending of different elements adds depth and interest to a simple outfit.
Add an Element that Flows in the Wind
Cowgirls are free like the wind, so their outfits must reflect the airy sensation. Fringe is a popular choice. A leather purse with fringe hanging from the bag, fringe on the back of a jacket or beneath the sleeves, and fringe on cowboy boots are wonderful ways to incorporate it.
Bell bottom or flare jeans are the next favorable flowy style since they make every step feel stunningly chic. Another idea is to wear a top with flouncy sleeves. It could be long sleeves that capture air or short sleeves that wave in the wind.
Try a Western-Style Belt
Snazzy belts are accessories that men and women alike wear. It's practical to hold up a pair of jeans at the waist while showing off style.
But that's not the only purpose of a Western belt. Nowadays, Western belts are more of an accessory designed to make your outfit stand out.
Many women's Western belts are brown leather with a gold, silver, or turquoise buckle. There are also chain belts with embellishments that are great to sinch the waist over a dress or add depth to a denim skirt.
Complete the Outfit with Boots and a Hat
Boots are a Western staple because of their durability and dignified appearance. And hats guarded cowboys' faces against the sun and protected their eyes during long journeys.
Although many don't wear these Western staples for such intensive activities nowadays, the foundation of these components stands. Search around for a pair of sturdy leather boots and a sumptuous cowgirl hat for a complete cowgirl look.
The key to achieving the charm of the cowgirl aesthetic is to be creative! Show off your personal style with each element that you choose. While there is a blueprint for what the average cowgirl wears, you have the power to decide how to transform the look and make it your own.
Photos – Jordann Player
Disclosure – This post may contain affiliate links. By clicking and shopping, you help support Detroit Fashion News and allow us to keep reporting on all things fashionable.