From Crunches to Brunches: 7 Effortless Fashion Trends for the Active
Woman
It's not uncommon for active women to look for clothes and to follow fashion trends that seamlessly blend functionality and style. Enter athleisure, a trend that effortlessly merges activewear with casual streetwear. This hybrid style offers practicality and versatility, allowing women everywhere to effortlessly transition from intense workouts to daily activities without compromising comfort or fashion. The athleisure trend has revolutionized the way people approach dressing by offering a myriad of fashion-forward options that can be worn both at the gym and in casual settings.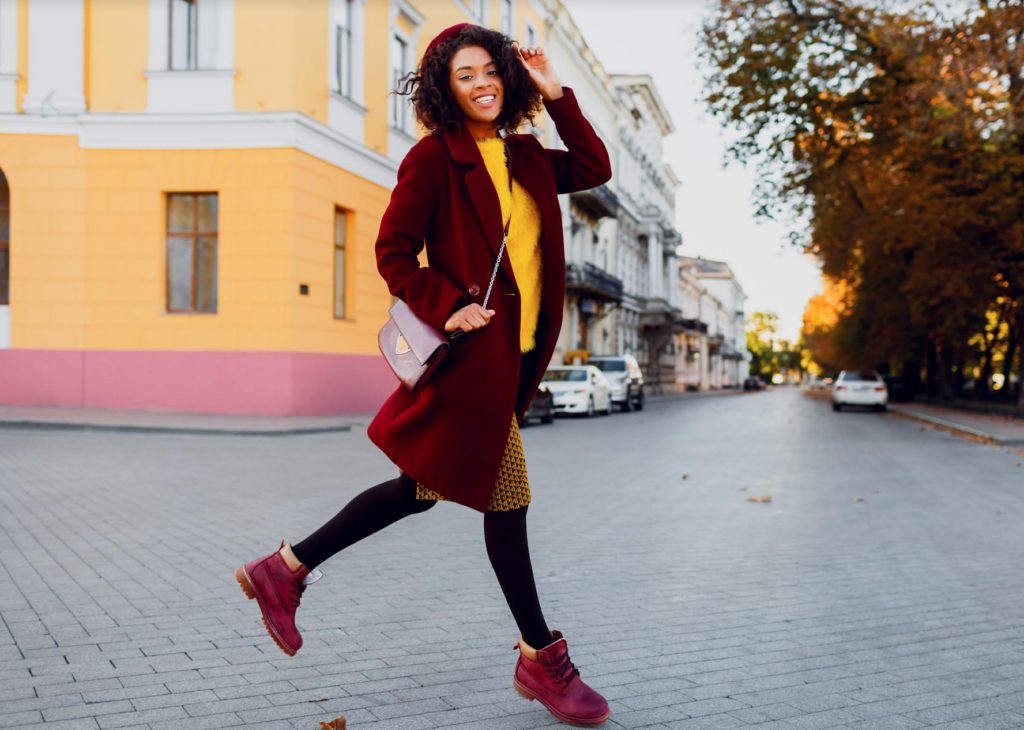 If you're looking for style choices that will allow you to swiftly shift from working out to running errands or attending social events, check out the following athleisure trends:
Normalizing the Use of Leggings as Everyday Pants
Leggings have become a go-to choice for active women by offering a comfortable and flexible option for workouts. With moisture-wicking fabrics and supportive designs, these bottoms are perfect for the gym. To transition them into streetwear, pair high-quality workout or even cotton leggings with an oversized sweater or a longline top for a cozy yet chic look. Add some personality to the look with patterned or textured leggings, or go for a sporty vibe with leggings featuring mesh panels. Complete the outfit with fashionable sneakers or ankle boots to elevate the athleisure aesthetic.
Covering Up with a Bomber Jacket after Working Out
Bomber jackets are versatile pieces that can easily take you from the gym to the streets. Opt for lightweight and breathable fabrics that provide warmth without weighing you down during workouts. After your exercise session, style a bomber jacket over a sports bra or tank top for a sporty-chic ensemble. Choose bold colors or jackets with unique prints to make a statement. For a trendy look, pair it with high-waisted jeans or leggings. Don't forget to accessorize with a statement bag or sunglasses to complete the athleisure-inspired outfit.
Using Sneakers as Athletic Shoes and Fashion Statements
Sneakers have evolved from purely functional athletic shoes to stylish fashion statements. They are a crucial element in both workout attire and streetwear. If you plan on heading to the gym, prioritize sneakers with proper support and cushioning to ensure comfort and to prevent injuries. For streetwear, there's a vast array of trendy sneakers that you can try out. Opt for bold colors, metallic finishes, or chunky soles to add a fashion-forward touch to your outfit. Pair them with dresses, skirts, or jeans to effortlessly elevate your look while maintaining comfort throughout the day.
Wearing Crop Tops and Sports Bras In and Out of the Gym
Crop tops and sports bras are no longer restricted to the gym. These versatile pieces can be incorporated into your streetwear wardrobe for a fashionable and sporty vibe. When working out, use for supportive and moisture-wicking sports bras that provide comfort and freedom of movement. To style them for everyday wear, pair crop tops or sports bras with high-waisted jeans, skirts, or joggers. Layer them under oversized jackets, blazers, or sheer tops for a chic and edgy athleisure look. Accessorize with dainty necklaces or statement earrings to add a touch of femininity to your outfit as well.
Turning Hoodies and Sweatshirts into Default Gym and Street Clothing Hoodies and sweatshirts are essential for a cozy and laid-back athleisure style. They offer warmth and comfort during workouts and can easily be incorporated into streetwear outfits. Opt for oversized hoodies or sweatshirts in soft fabrics for maximum comfort. You can pair them with leggings, joggers, or jeans for a relaxed and effortless look. It's also perfectly fine to experiment with different lengths and
designs, such as cropped hoodies or sweatshirts with unique graphics or color-blocking details. Complete the outfit with sneakers or ankle boots for a casual yet stylish ensemble.
Integrating Track Pants and Joggers into Fashionable Street Looks
Track pants and joggers have transcended their athletic origins and have become a street fashion staple. These comfortable bottoms are perfect for workouts as they provide freedom of movement and breathability. When styling them for casual activities, look for tailored or slim-fit styles in fabrics like satin or velour for a more polished look, then pair them with a blouse, a graphic tee, or a cropped top.
Adding a statement belt or layering these bottoms with a leather jacket will also enable you to create a fashionable contrast in your overall look.
Turning Biker Shorts into Fashionable Everyday Bottoms
Biker shorts have made a comeback recently and are now a popular athleisure item. Ideal for low-impact workouts, they offer wearers both comfort and style. To incorporate biker shorts into your streetwear, pair them with an oversized shirt, a blazer, or a sweatshirt. Choose neutral tones or vibrant-colored shorts so you can pair them more easily with other clothing pieces. If you want to add a point of
interest, try to use pieces that are made of textured material like leather or ribbed fabric. Then, complete the look with chunky sneakers or sandals. Incorporating these athleisure-inspired clothing items into your wardrobe will enable you to effortlessly transition from the gym to the streets while maximizing your comfort and functionality and maintaining a fashion-forward style.
Turn this style into your own by experimenting with different combinations of clothes, and don't be afraid to mix and match to find ensembles that suit your unique athleisure aesthetic.
Disclosure – This is a sponsored post and may contain affiliate links. By clicking and shopping, you help support Detroit Fashion News and allow us to keep reporting on all things fashionable.