Local Authority Teams Up with Thierry Lasry
We are excited to announce that, L.A. ready-to-wear based, Local Authority, has teamed up with sunglasses brand Thierry Lasry, to create an exclusive capsule collection of sunglasses, launching this month at Montaigne Market in Paris, France.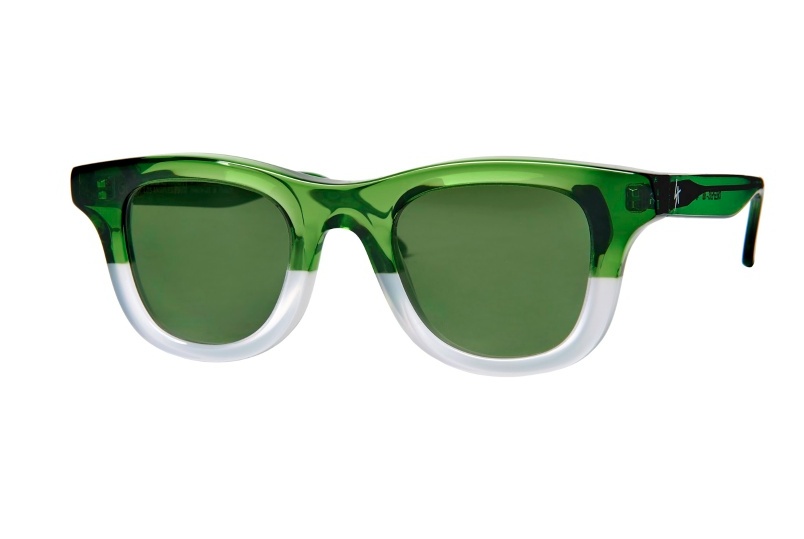 The mood of the collection is very 70's, using pop & vintage colors for the frames, alongside an 8mm thick milky white acetate from the reputable Italian manufacturer, Mazzucchelli. Playing with the volume, the acetate fronts use a process more akin to sculpture than to regular cutting techniques. The lenses are flat with the Local Authority logo engraved on the left side of the temples, giving the collection a very futuristic look. The shape features clear and geometrical lines, signature to all of the Thierry Lasry designs. The Local Authority x Thierry Lasry capsule also features a signature Local Authority tee, which uses the same artwork as the packaging of the sunglasses to tie the collection together.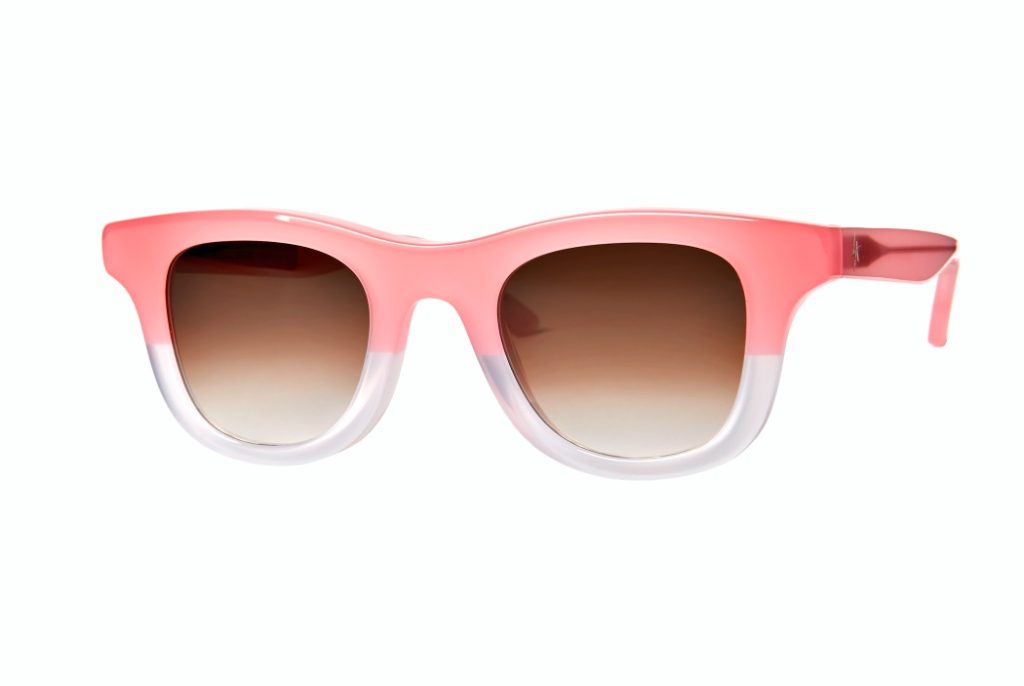 They decided to launch the collection with Montaigne Market following the success of Local Authority's installation & pop up earlier this year. The installation showcased Local Authority's humorous take on the Los Angeles lifestyle in the eyes of Parisians & LA x TL capsule collaboration builds off of that. Local Authority x Thierry Lasry "Creepers" sunglasses come in 4 colorways, retail for 355 euros, and are hand made from to start to finish in France, with the best craftsmanship and traditional know-how.
Local Authority was founded in 2014 by Alan Sutcliffe & Jeff Skene. Using vintage textiles and classical surf/rock/motorcycle styles, the two created a capsule collection of reworked vintage items exclusively for Maxfield Malibu. They started the line out of a trailer in Paradise Cove, now most of their pieces are made in LA & all vintage is crafted at one of the founder's homes, over a few beers. They look to girls, bikes, and booze for inspiration and really stay true to creating cool pieces they themselves would wear. The line has been spotted on celebs including Kendall Jenner, Bella Hadid, Gigi Hadid, Adam Levine, Kourtney Kardashian, Kristen Stewart, Kendrick Lamar, The Weeknd, Behati Prinsloo, etc.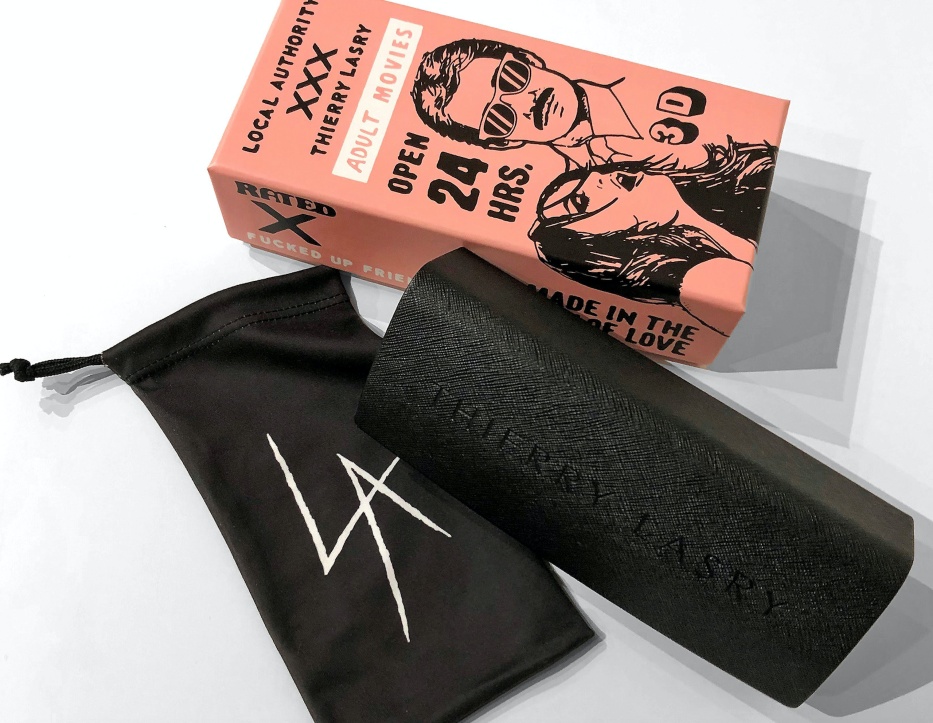 Thierry Lasry is a French designer born in Paris. He launched his eponymous eyewear brand in late 2006. Raised in a highly creative environment by a father who was an Optician and a mother who was a designer, he has elevated the status of sunglasses into real fashion accessories. Entirely handmade with the best craftsmanship techniques and traditional know-how, the frames only use acetate from the reputable Italian manufacturer Mazzucchelli.
The brand has done several collaborations including fashion brands like Acne Studios, Koché, Fendi, based interior designer Kelly Wearstler and tattoo artist Dr. Woo.
The brand is carried by the most prestigious stores around the world including Barney's, Bergdorf Goodman, Dover Street Market, The Webster, Selfridges or Le Bon Marché and has been spotted on celebrities like Rihanna, Beyonce, Gig Hadid, Adam Levine, Jennifer Lopez, Kate Moss, and Demi Lovato.
Disclosure – This post may contain affiliate links. By clicking and shopping, you help support Detroit Fashion News and allow us to keep reporting on all things fashionable.